Mirages: The Art of French Song, with Roderick Williams and Roger Vignoles
This disc offers an ideal entry point into the world of French song: it's almost impossible to magine being in safer hands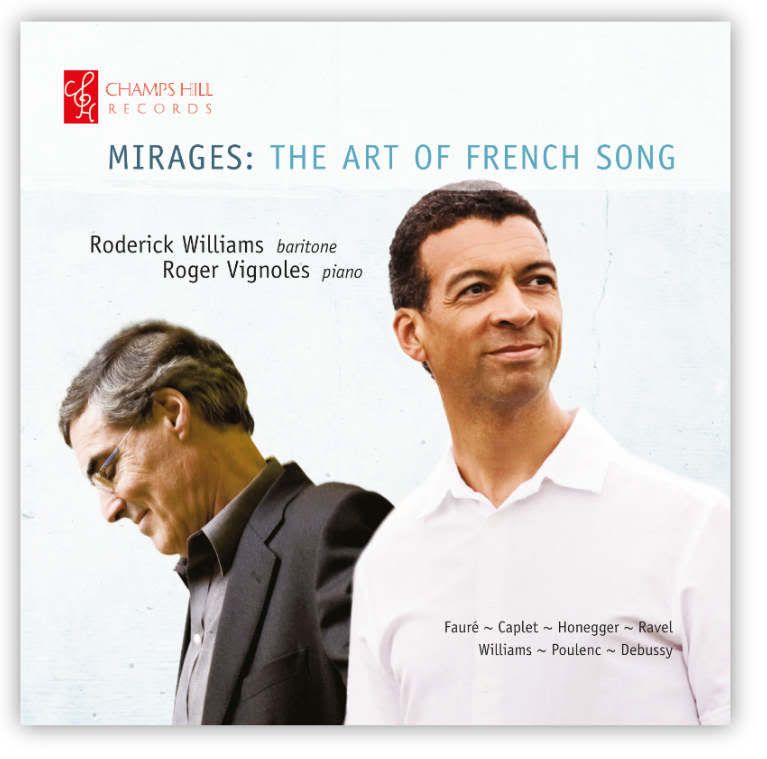 It's been quite a varied weel what with a free online concert, Walton and Haydn's Creation so far.
French song (chanson) adds to the variety, of course, amd we should not forget that Walton's score for Henry V includes some memorable references to France (see the previous post). Here we are with two of the finest, most sensitive musicians anywhere: baritone Roderick Williams and pianist Roger Vignoles. Vignoles' experience as a chamber music partner is vast; Williams  has been featured, or has been part of, at least five Classical Explorer posts so far, including yesterday's Walton disc (both of which were issued on the same day!). He has also  been slowly trickling out his own compositions to the public, and he includes his Les Ténè2bres de l'Amour here alongside works by Fauré, Caplet, Honegger, Ravel, Poulenc and Debussy.
The issuing record company, Champs Hill , gives its artists much freedom as to what to programme, something Williams is enthused about in hsi introductory note. Much of the repertoire here populated a Wigmore Hall lunchtime recital, and certainly there is a sense that the two musicians are on exactly the same wavelength throughout.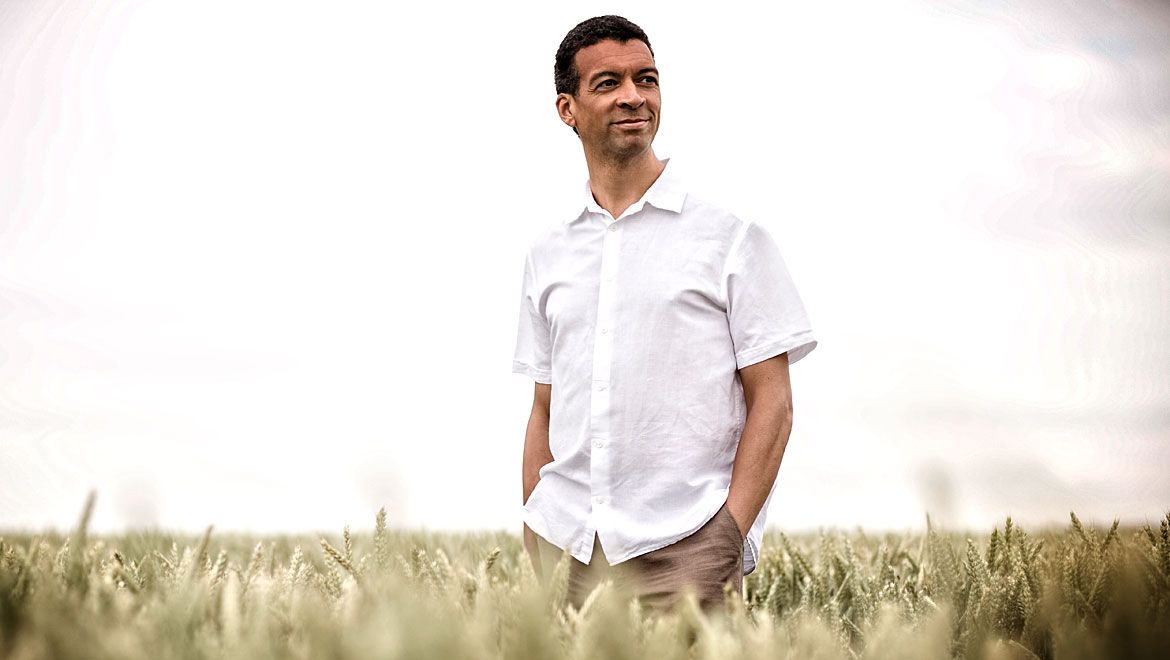 We begin with Fauré's  Mirages, from which the disc takes its name. The music of Gabriel Fauré holds greater profundity than s generally held, as any pianist  will know from his Nocturnes and Barcarolles. His songs, too, take us into a fabulously interior space, here right from the first song, "Cygne sur l'eau" (Swan on the water):
The profound peace of this late Fauré piece is able to conjure balm for the soul. The songs by the lesser-known André Caplet (1878-1925) take us to a perhaps richer space. The freedom of the piano part, so brilliantly delivered by Vignoles, is key to the success of these songs. Here's the first of Caplet's Cinq Ballades Françaises,, "Cloche d'aube" (Dawn Bell):
The musical unpredictability of the fourth song, "Songe d'une nuit d'été" (A Summer Night's Dream) is really quite remarkable:
When we move to the music of Artur Honegger, there's a lovely acidic harmonic tint that is most appealing. Williams refers to the "wit and irony" of both Honegger and Poulenc, and how right he is. here's the last of Honegger's Petit Cours de Morale,  "Rosemonde":
Better known is Ravel's magical Don Quichotte à Dulcinée. It ends with a drinking song. Williams likens this disc to a full recital progamme, in which a "drinking song" is particularly apt just prior to the interval!. But it's actually the middle song fo Ravel's trilogy I want to quote, for the sheer beauty of Williams' voice (how full is his upper register!):
The advantage of the interval in a concert is that one can sneak in the more challenging repertoire immediately after it, elading to a more relaxed finale. And indeed it's one of Williams' own pieces that appears here, his Les Ténébres de l'Amour (1994).
It's clear both Williams and Vignoles were truly on track for Williams' own piece. Vignoles' playing is so fluent in the second song"Va, chanson à tire d'aile" (Fly swiftly to her, my song). Let's hear the first though, "La dure épeuve va venir" (The harsh ordeal is going to end):
There' s probably no higher compliment than to say that Williams' piece sits snugly with its olleagues; there is a strength of invention here that is most noteworthy. Williams writes memorable melodies, too and it goes without saying that his writing for the (his own, on this occasion) voice is supreme.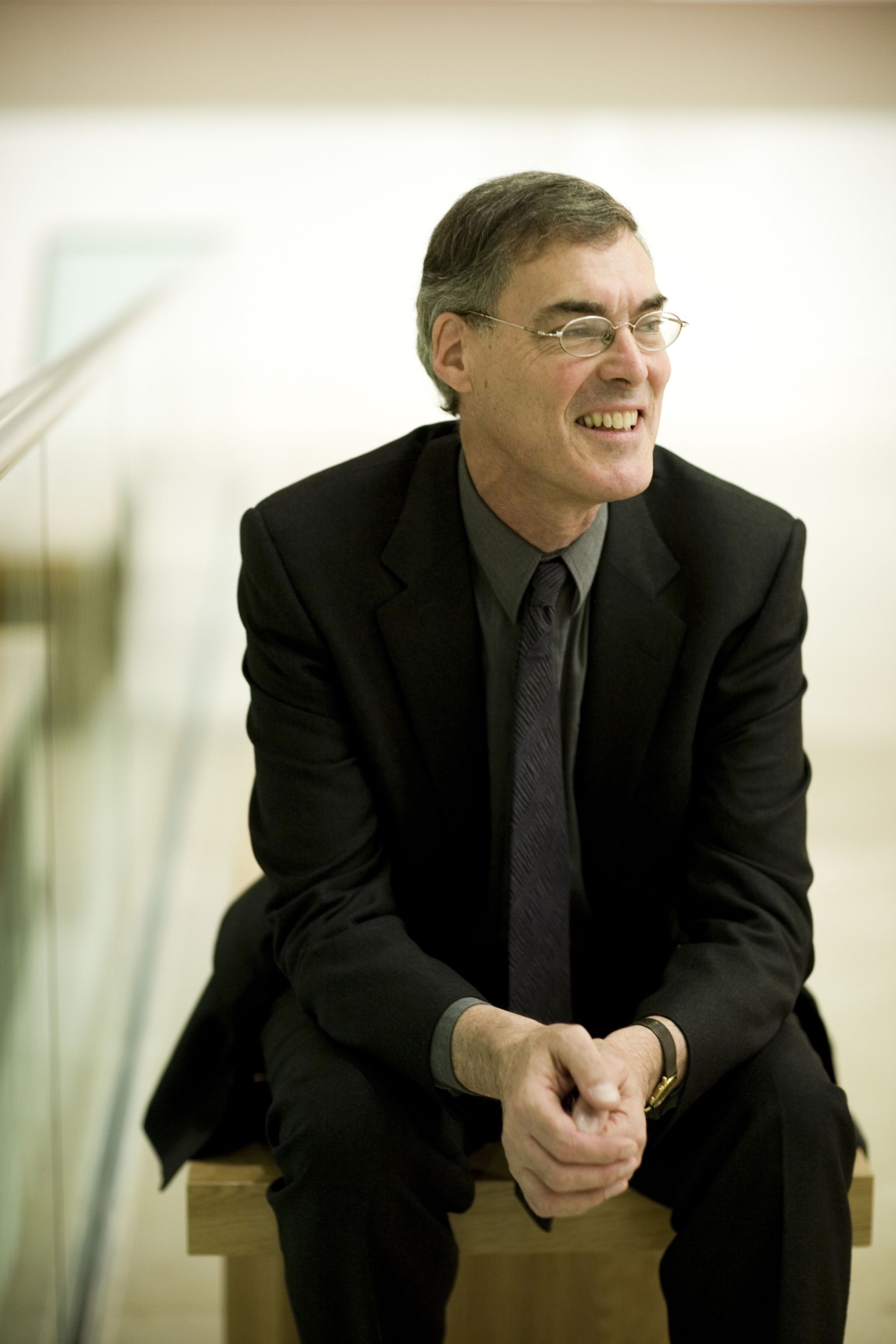 The music of Arthue Honegger demands more recognition than it receives, and provides anotehr link to yesterday's post: from Henry V to Henri IV! In his 1941 Saluste du Bartas, Honegger sets six Villanelles (of 26) by Pierre Bédat de Monlaur, poems that celebrate Saluste (1544-90), an ambassador to the court of Henri IV. The story of love from afar and a final meeting is depicted in pithy music, spare and inspired. Listen to the glorious "La promenade" and how both composer and executant relish the name of the beloved ("Marguerite") and how Vignoles' part decorates the vocal line like so much tinsel:
The Poulenc that follows is exactly as one might expect: dry, beautifully written. The Deux Poèmes de Guillaume Apollinaire represent Poulenc at his most elusive (none of the violence and anger here of, say, the Élégie for horn and piano, written in memory of "Denis" Brain (to use the spellng on the score's title page). Williams' voice takes on a huge range of colour in the second particularly,"Allons plus vite":
Suddenly, we find Poulenc in madcap mood to round off the recital: the two songs of Parisiana. They would be enough to bring any audience to a delighted frenzy, so it is incumbent on the artists to send them home in melllow mood with an encore. And here it is: Debussy's famous, radiant Beau Soir:
This  disc offers an ideal entry point into the world of French song: it's almost impossible to magine being in safer hands.