Magical Schubert and Schumann: Christian Blackshaw in Lerici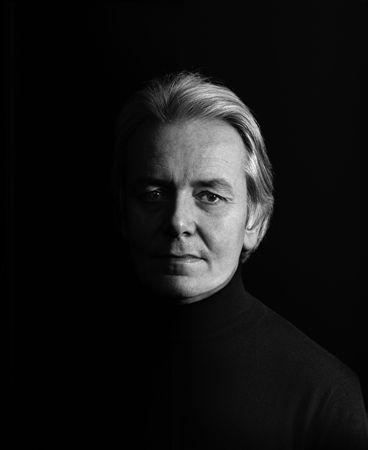 Lerici Music Festival: Schubert, Schumann Christan Blackshaw (piano). Teatro All'aperto della Rotonda Vassallo, Lerici, Italy, 05.08.2022 (CC)
Schubert Four Impromptus, D 899 / Op. 90
Schumann Fantasie in C, Op. 17
Encores:
Schumann Kinderszenen, Op. 15: No. 7, Träumerei
Schubert   Moment Musical in F minor, D 780 / Op. 94 No. 3
Bach       Partita No. 1 in B flat, BWV 825: Sarabande
Sometimes, expectations are not just confounded, but dashed against the rocks around Lerici and shattered for the illusions they are. On paper, Christian Blackshaw's programme seemed to offer a nice but unremarkable recital: man plays piano outside, in nice surroundings.
What happened was Christian Blackshaw gave us some of the most exquisite, considered, human and remarkable playing this reviewer has ever heard. All with children playing outside the cordoned-off performance area, cars driving past and a general Summer holiday hubbub. The miracle – I still can't explain it – is how Blackshaw was able to play so quietly – so conspiratorially, whispering into our ears – and we heard everything with no lessening of the ambient sound. Such is the power of a great artist. Lines were delivered pianissimo (a maximal descriptor – maybe nearer ppp or even pppp) and yet we lost nothing.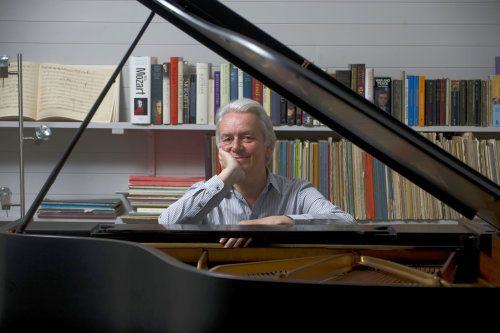 When I first heard Blackshaw, in Manchester in Mozart with the Hallé many years ago, it was a beautiful experience. His recent Mozart performances on the Wigmore Hall label confirm him as a major interpreter of that music. His Schubert and Schumann, too, are up there with the greats. The Four Impromptus that form Schubert's D 899 are familiar to many, but here they were surely heard anew by all. Performing on a Fazioli, Blackshaw created a whole sound universe. The first revealed, too, a sense of rhythm and meter that is surely perfect for Schubert: no sense of rushing, ever, the music finding its own onward momentum. And how the triplets of the E flat emerged with perfect legato and clarity, and yet when moved to an inner voice for the magisterial chordal section, how they generated energy. The third was a Lied ohne Worte with the most perfectly judged legato cantabile (and a left-hand trill that surely any pianist would sell their grandmother for), while Blackshaw's pearly touch for the final piece. and his later soulful melodic lines sealed off some of the finest Schubert playing I have ever heard.
A great pianist can shift their sound to match the music of different composers. So it was that the mellow Schubert ceded to a more Romantically extrovert Schumann for the C major Fantasie. It literally sounded as I f it was a different piano. The semiquaver left-hand seemed to speak of soul disturbance; the playing was muscular and yet somehow tender, which meant Blackshaw could move between emotional states in a fraction of a second – something vital to Schumann's music. Technically, this was brilliant in the best sense of the word – the body Blackshaw gave to the most amazing left-hand staccato was perhaps for pianists to marvel at, but it was stunning how technical challenges (one of them, at least, notorious amongst pianists) were despatched with total command. Those pianissimos did return, though, in the finale, even more impactful after the 'Dürchaus energisch' second movement. Blackshaw's understanding of Schumann's sense of line meant melodies in this finale grew and blossomed, organically, before us as the music swelled and receded. And how Blackshaw dwelt on those final chords, each one perfectly voiced. Magical.
There were three encores:  Schumann's 'Träumerei' the perfect prolongation of the Fantasie's close, and a finely controlled Moment musical (F minor), before the luminous Sarabande form Bach's first keyboard partita (BWV 825) brought to an end a recital that will linger long in the memory.
This recital was part of the Lerici Festival, which this year marked the 200th anniversary of the death of poet Percy Bysshe Shelley. The poet decamped from Britain to Italy in 1818. The festival is itself a  minor miracle. Created in 2017 by conductor Gianluca Marcianò (who recently conducted an unforgettable Andrea Chénier at the Queen Elizabeth Hall), and now in its sixth edition, it acts as Marcianò's tribute to his home town. The aim of the festival is to celebrate the music and poetic soul of the so-called Gulf of Poets; with high-profile artists such as Blackshaw, Alison Balsam, Francesca Dego, Federico Colli, Adrian Brendel and Bryn Terfel (his Fasltaff highlights were wonderful; a full report will appear on Seen & Heard International in due course). A performance of William Walton's The Bear (conducted by Giulio Arnolfi) the night before Blackshaw's recital had provided much entertainment – and reminded us of the stature of Walton's little-heard piece.
Elsewhere, an article in the New European by Claudia Pritchard entitled At home with Percy Bysshe Shelley, the traveller in an antique land gives some wonderful background on Lerici and its new festival.