Le Jour Variable: Symphonies of Carl Stamitz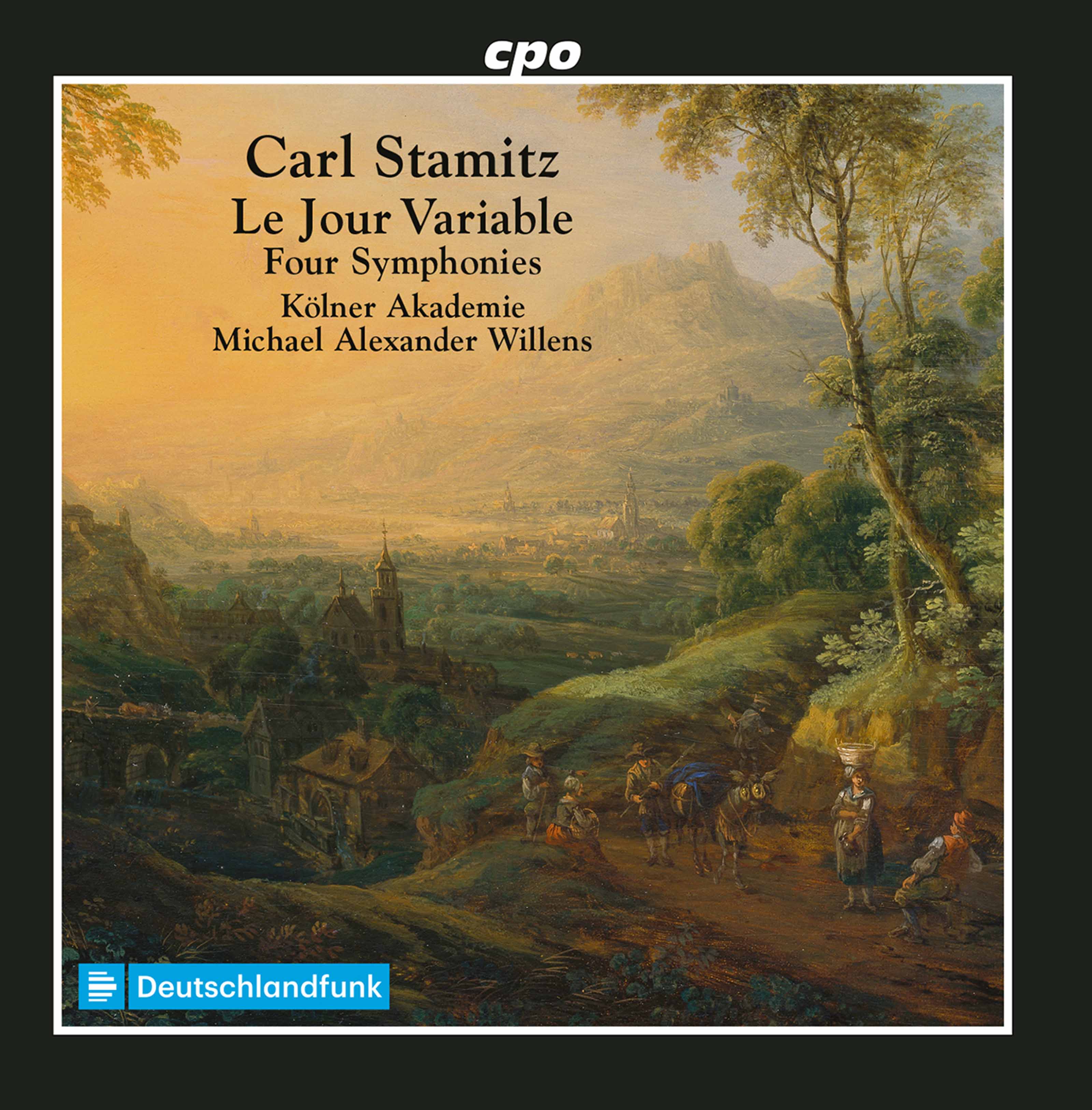 What joy music of the Classical period can bring, especially when one discoverrs some neglected gem. Such is the case here.
The Stamitz family together offers a hat-trick of fine composers. The father, Johann Stamitz (1717-57), born in Pardubice in what is now the Czech Republic. Stamitz père ended up in teh emply ofthe Elector Carl Theodor in Mannheim, where his symphonies were a great success. From his marriage to Maria Antonia Lüneborn in 1744 there issued two musical sons: Carl and Anton Stamitz, of which Carl, teh firstborn, is the feautured composer today.
Carl Stamitz (1745-1801) was initially taught music by his father. Unfortunately Johann died when Carl was a mere eleven years old and so it was left to the composers Christian Cannabich (whose music has some currency today)  to continue the work.
Carl Stamitz was prolific in his musical output; he was also deidedly mobile. We now he went to Paris in 1770 (to work for the Duke Louis of Noailles, and he performed with the Concert Spirituel). He was the 18th-century equivalent of what we would now call a jet-setting virtuoso. Vienna was of course on the itinerary, as were Strasbourg and London. You might know him from his many Symphonies concertantes, but today we have a selection fo orchestral works: three symphonies and the orchestral piece Le Jour Variable (La Promenade Royale), a nearly 25-minute orchestral work.
Listen to the joy of G major in the second symphony we hear's first movement:
... and surely the second movement Andante is the epitome of the gallante:
The Kölner Akademie plays these works with suprb sense of style, perfect tuning and are caght in a fabulously present recording. Listen to the sheer energy of the finale of the third symphony on the disc, that in E flat, Op. 6/2:
The programmatic pastoral symphony Le Jour variable originated in Versailles in the autumn of 1772. It is quite remarkable in its confidence. You almost certainly will hear pre-echoes pof Beethoven's "Pastoral" symphony here in general demeanour but also in some of the gestures. It is the crowning glory of this disc' and how visceral is Mchael Alaxander Willems' conducting, with the Kölner Akademie on their most responsive form. After the blissful "Pastorale" first movement:
... we encounter a strom ("La Tempête"), as visceral as Beethoven's in his "Pastoral":
Therea re repeated "waves" of storm here, beautifully tracked by the Kölner Akademie; the emotional release  is found here in the gentle strains of "La Nuit obscure," which seem particularly effective on period instruments:
No surprise that narural horns - markedly brazen horns here and quite rightly so, including some outrageous lip trills - dominate the opening of the finale, "La Chasse' (The Hunt):
So there are four  symphonies, each of individual hue, on this disc to delight, three more traditionalist works crowned by Le Jour Variable (actually labelled as "Grand Pastoral Symphony"). Unmissable.