Labyrinths: The Orchestra of the Swan returns
Labyrinths is a perfectly judged playlist: thoroughly enjoyable, superbly performed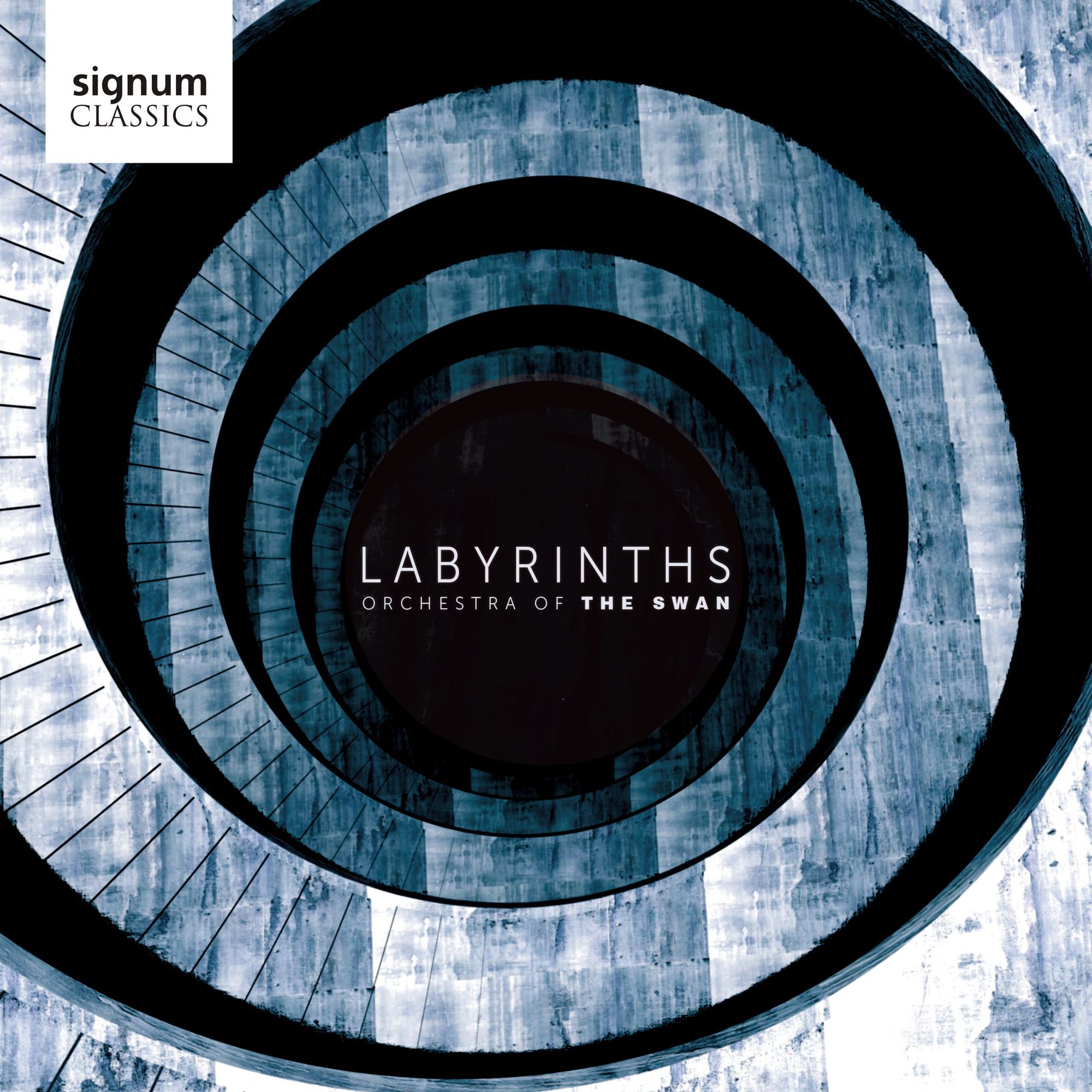 Released this very day, the Orchestra of the Swan's latest release, Labyrinths, is a direct follow-on from their last disc, Timelapse, which we featured on Classical Explorer here. It is another"mixtape" album, offering a satisfying listening experience from top to toe.
Released as a "mixtape" album on November 19, 2021, several tracks have already been pre-released as singles. Timelapse has enjoye 2.8 million streams; it is easy to see Lanyrinths folliwing suit. The "single" of Joy Division's New Dawn Fades was released on November 4 (follow this link).
Yesterday, we featured a disc of string quartet pieces from the Renaissance to the presnt; here, we traverse mediaeval 14th-century street music (La Rotta, with darbuka player Guy Shalom, plus Trish Clowes improvising on sax) to the music of now (Nico Muhly, Max Richter, Trish Clowes - her piece Bounce -  and the OoTS's David Le Page). And again as in yesterday's post (All My Joys), carefully crafted arrangements are the order of the day, as in their beautiful version of "La Colomba" (The Dove) from Respighi's Gli Uccelli (The Birds). The theme here is isolation and longing, two buzzwords, surely, of the last few years.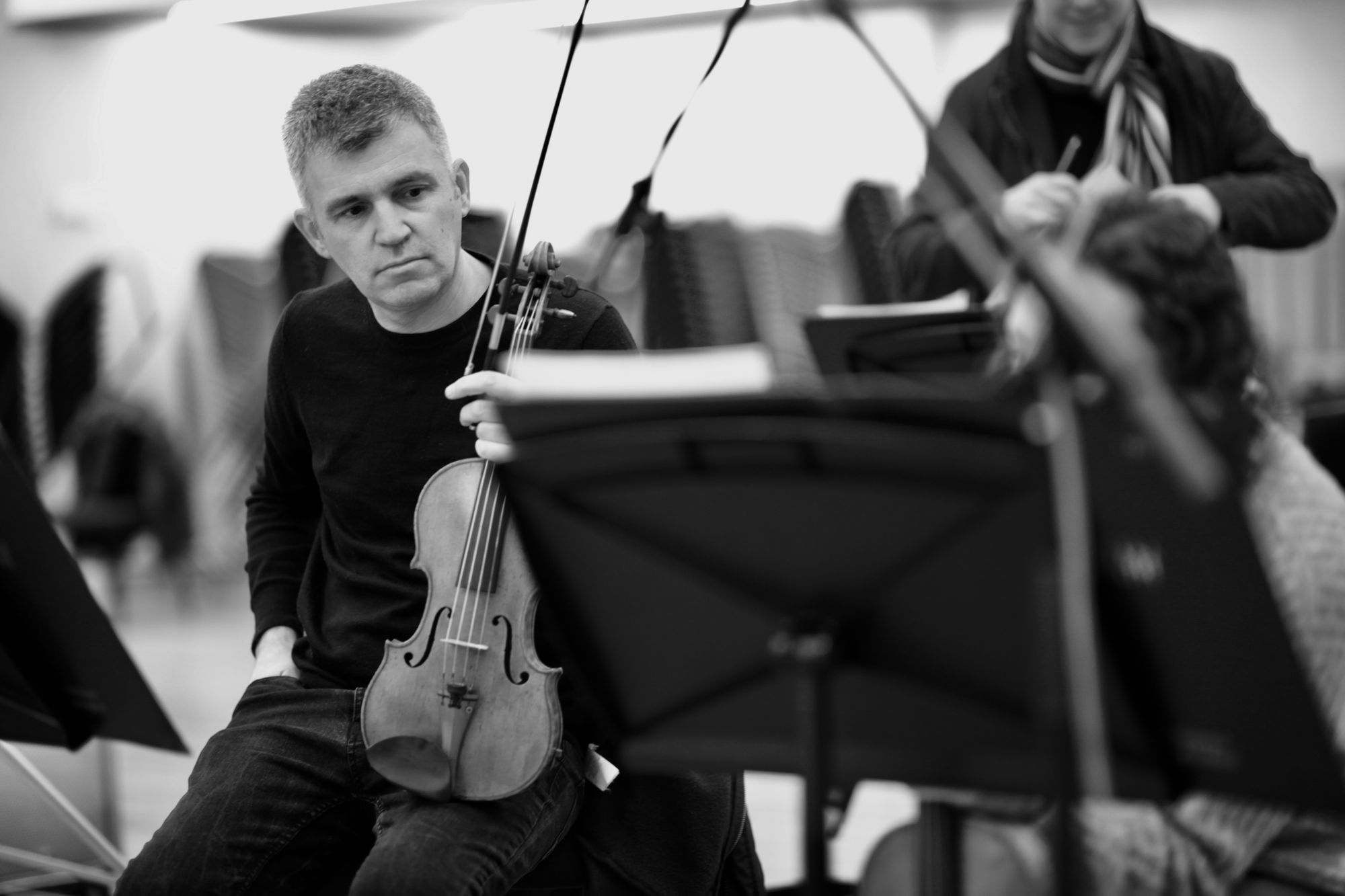 With Buxtehude reinterpreted by jazz pianist David Gordon ("Lamentation" from Cantata Klaglied, BuxWV 76), Purcell reintrpreted in a Vivaldi Winter-like fashion (Jim Moray singing Cold Genius (from King Arthur) and Brian Eno represented by David Le Page's arrangement of An Ending (Ascent), this is a full-spectrum experience, all couched within the Orchestra of the Swan's trademake beautiful cushion of a sound. Nothing exemplifies their ethos better than that Eno track,
Let's let David Le Page fully explain the conept behind the album:
Labyrinths have been an important part of humanity's cultural landscape for thousands of years; from the Ancient Greek myth of Theseus and the Minotaur to the intriguing stories of Jorge Luis Borges and Umberto Eco. Our overwhelming desire to find patterns and 'the hidden truth' is perhaps nowhere more evident than in the subversive and complex vistas of music.

"Labyrinths" is an extraordinary collection of works connected by ideas of pilgrimage, contemplation, exploration and enlightenment. As with "Timelapse," the joy is to be found in discovering the surprising and delightful connections between culturally disparate and musically contrasting time periods. Themes of isolation, distance and a longing for human connection are filtered through beautifully atmospheric and exquisitely rendered sound worlds.

This last year has been one in which we have all been confronted by the spectre of isolation and have certainly felt the need for face-to-face communication. "Labyrinths" invites the listener to immerse themselves completely in a sonically rewarding and wholly unexpected musical experience.
Labyrinths is a perfectly judged playlist: thoroughly enjoyable, superbly performed.
To supplement the Labyrinths experience, you might wan to treat yourself to the full concert of Timelapse 2.0: just follow this link.
Spotify link here