Kopatchinskaja & Say triumph in Janáček, Brahms & Bartók
A stunning, highly individual disc. Unforgettable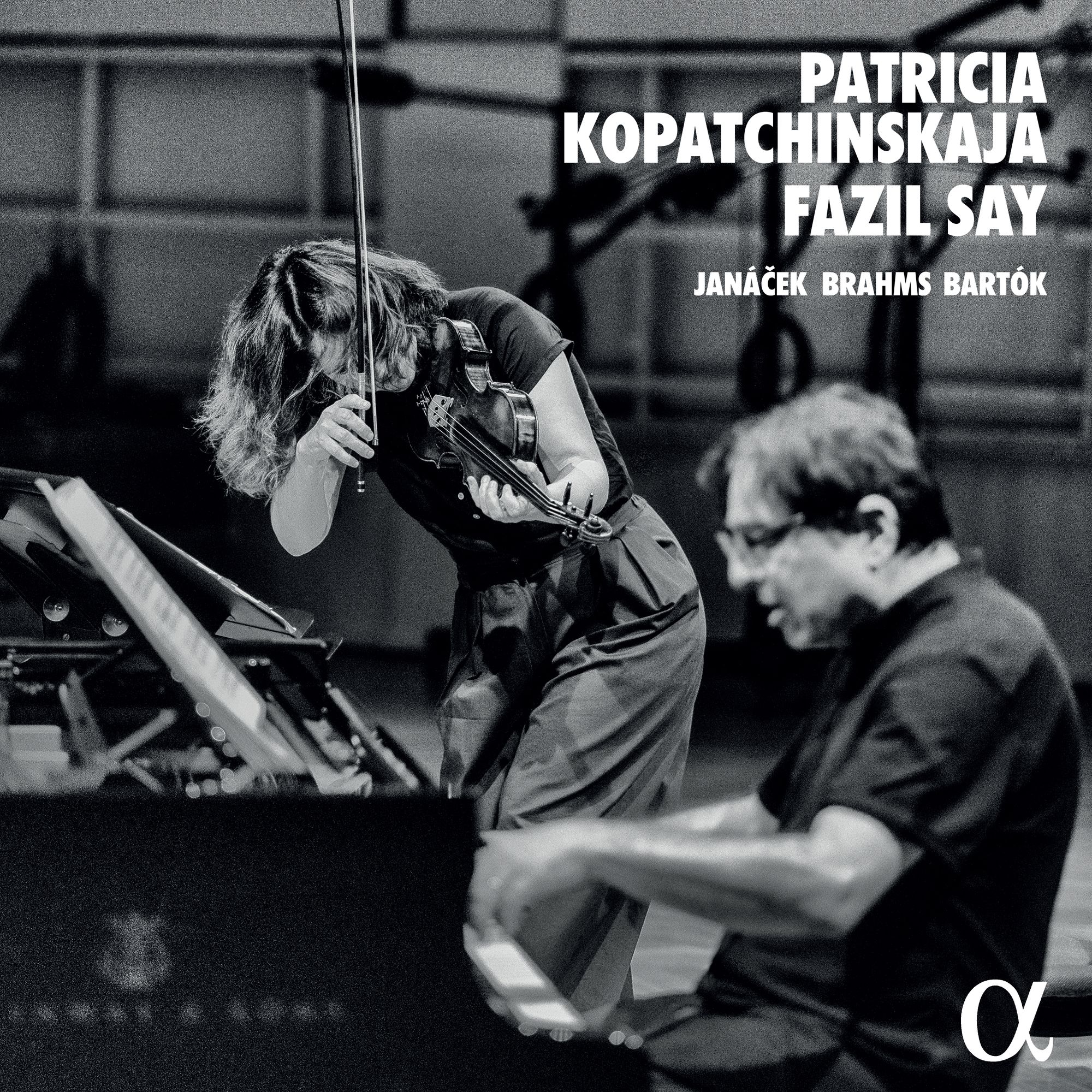 Two maverick musicans make magic together here. This video goes some way to explaining why:
Kopatchinskaja and Say have performed together more than 200 times, and how it shows in these magnificent performances.
Certainly Kopatchinskaja is no stranger to Classical Explorer: we enjoyed her disc of music by Francisco Colli, as well as an eye-opening evening of Vivaldi in Gstaad with What Next, Vivaldi?. So of course we already knew there would be nothing run-of-the-mill about this programme.
The Janáček Sonata for Violin and Piano is utterly unique - as is the composer's inherent soundworld, of course. The shadow of folk music is ever present; hearing the opening Con moto played with such conviction, an ability to change mood instantly (something Janáček requires time and time again) makes Kopatchinskaja and Say the ideal interpreters:
The melancholy of the "Ballada" is remarkable, as i its intensity. Kopatchinskaja's tensile strength si perfect, as is Say's ability to conjure up shimmering textures from Janáček's trademark tremolandos:
Perhaps one can hear some Bartók in the piano's opening of the Allegretto, a move,ent that is slight in temporal terms but masterly in its whispered intimacies:
... but the truly astonishing movement in this sonata is the final Adagio, expanive, lyrical, infinitely touching. Say provides some ravishing playing here. And how the two players nail the stretches wherein Janáček offers mere fragments and we hear the composer's modernism at its most raw:
When we enter the sphere of Johannes Brahms, obviously the discography opens out massively. But this disc is unique: how we hear the Brahms is unmistakably coloured by the preceding Janáček; in turn, our experience of the Bartók is heard through a somewhat Brahmsian filter.
The opening of Brahms' Third Sonata is gently ushered in by PatKop and Say, woh save their muscularity for later. Intriguingly, some of the more musicular moments sound positively symphonic here, as if we are hearing ar eduction of an orchestral movement. The rapport between the two players has to be heard tobe believed:
The slow movement is incredibly involving; and Say"s ligh touch in the third is delightful. Here we hear shades of the autumnal Brahms. And what a contrat from teh close of that to the incredible energy that launches the finale, a Presto agitato. Here they are, next to each other so you can move quickly from one to the other:
The Brahms is a Sonata that thrives off individuality, and although different interpretatively I don't think Kopatchinskaja and Say suffer in any way in compoarison with David Oistrakh and Sviatoslav Richter, another two giants, caught here live in December 1968:
The Bartók offers another highly individual world. Composed in 1921 and therefore now over a century old, "The violin part has a few things you really need to practice," says PatKop in the booklet dialogue between herself and Say (who also notes some har-raising moments). What the score really needs is two players willing to take risks - and both of these musicians breathe risk like it is air. They capture the elusive sonorities of the first movement perfectly, not to mention reveling in the otherworldly sonorities that are exclusively of Bartók:
It is no surprise the solo violin opening of the Adagio is blanced - a 'white' sound, lonely, somewhat directionless. This slow movement is an ominous, nightmarish procesisonal, Say finding the pian's blackest sonorities while Kopatchinskaja's violin takes us through some hellish dark night of the soul:
Finally, an Allegro that offers a manic dance, dizzying, exciting, and not a little crazy:
A stunning, highly individual disc. Unforgettable.
This disc is available at a whopping 3% discount from Amazon at the link below: