Patricia Kopatchinskaja in Gstaad: What's Next, Vivaldi?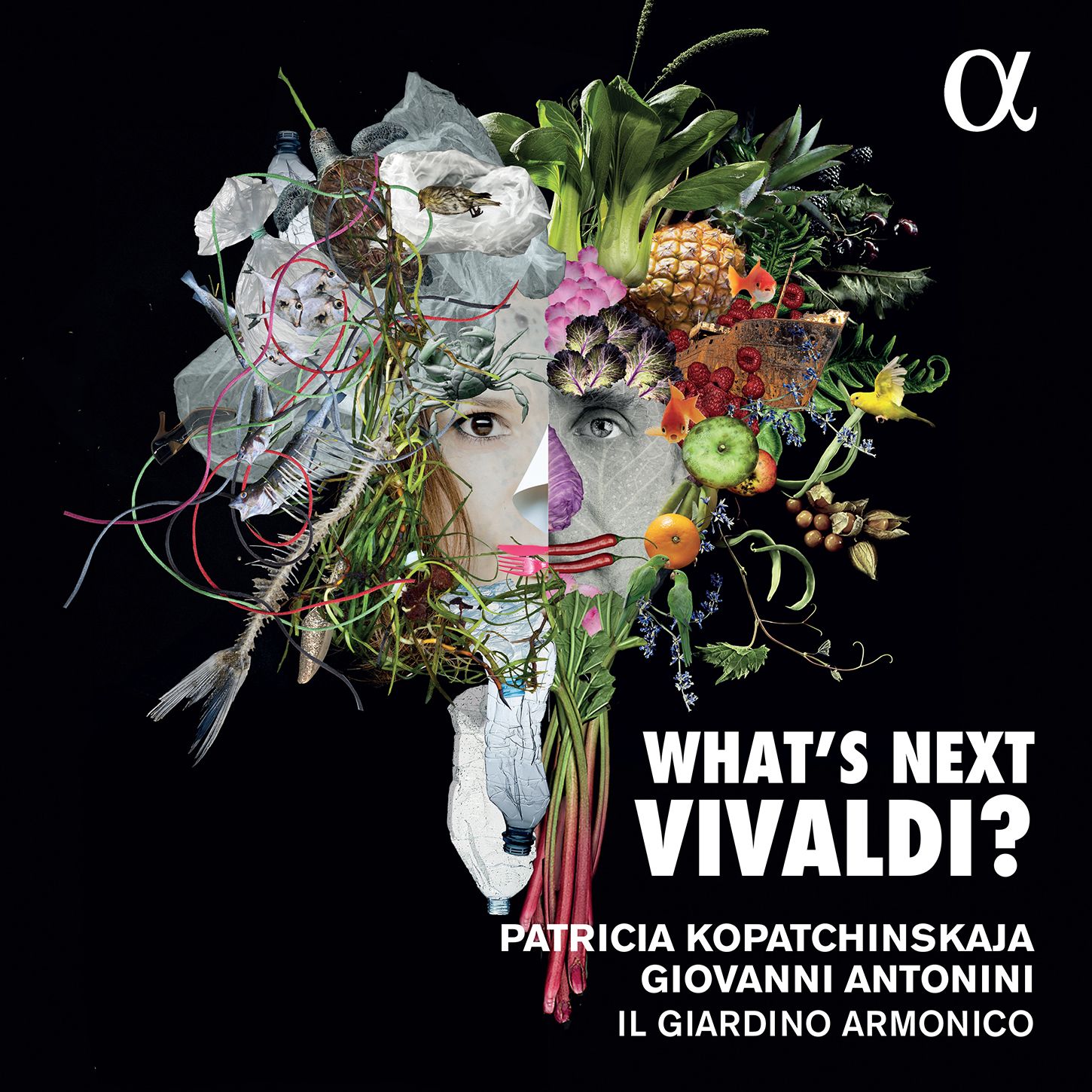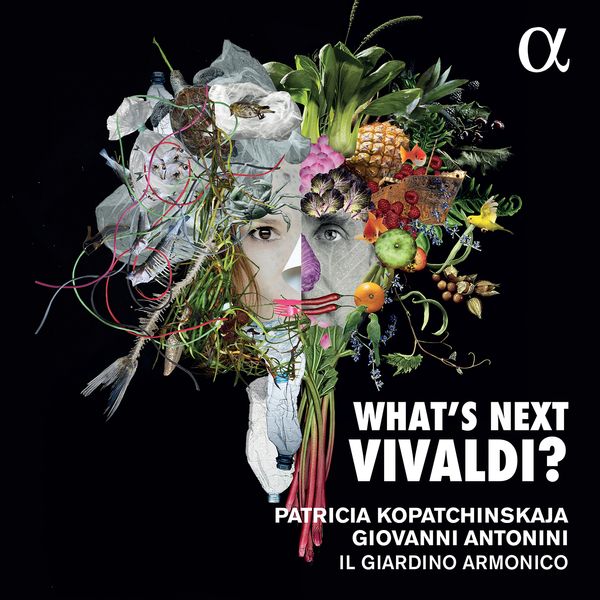 Gstaad Menuhin Festival: Vivaldis Tod in Wien: Patricia Kopatchinskaja (violin); Il Giardino Armonico / Giovanni Antoninni. Saanen Church, Saanenland, Switzerland, 26.08.2022
Vivaldi    Concerto for Strings in G minor, RV 157
Enescu    Impressions d'enfance, Op. 28
Vivaldi    Violin Concerto in C, RV 191
Sciarrino   Capriccio for Solo Violin No. 2
Vivaldi    Violin Concerto in E flat, RV 253, 'Il tempesta di mare'
'Lazzo parlante'
Aureliano Cattaneo   Estroso
Sollima         Moghul
Vivaldi          Violin Concerto in D, RV 208, 'Il Grosso Mogul'.              Concerto for Strings in E minor, RV 550
Click below for access to free digital streaming of the concert:
This melding of artists at the very top of their game resulted in one of the most memorable concerts to come from Gstaad: Saanen, to be absolutely accurate, a beautiful little church on a hill: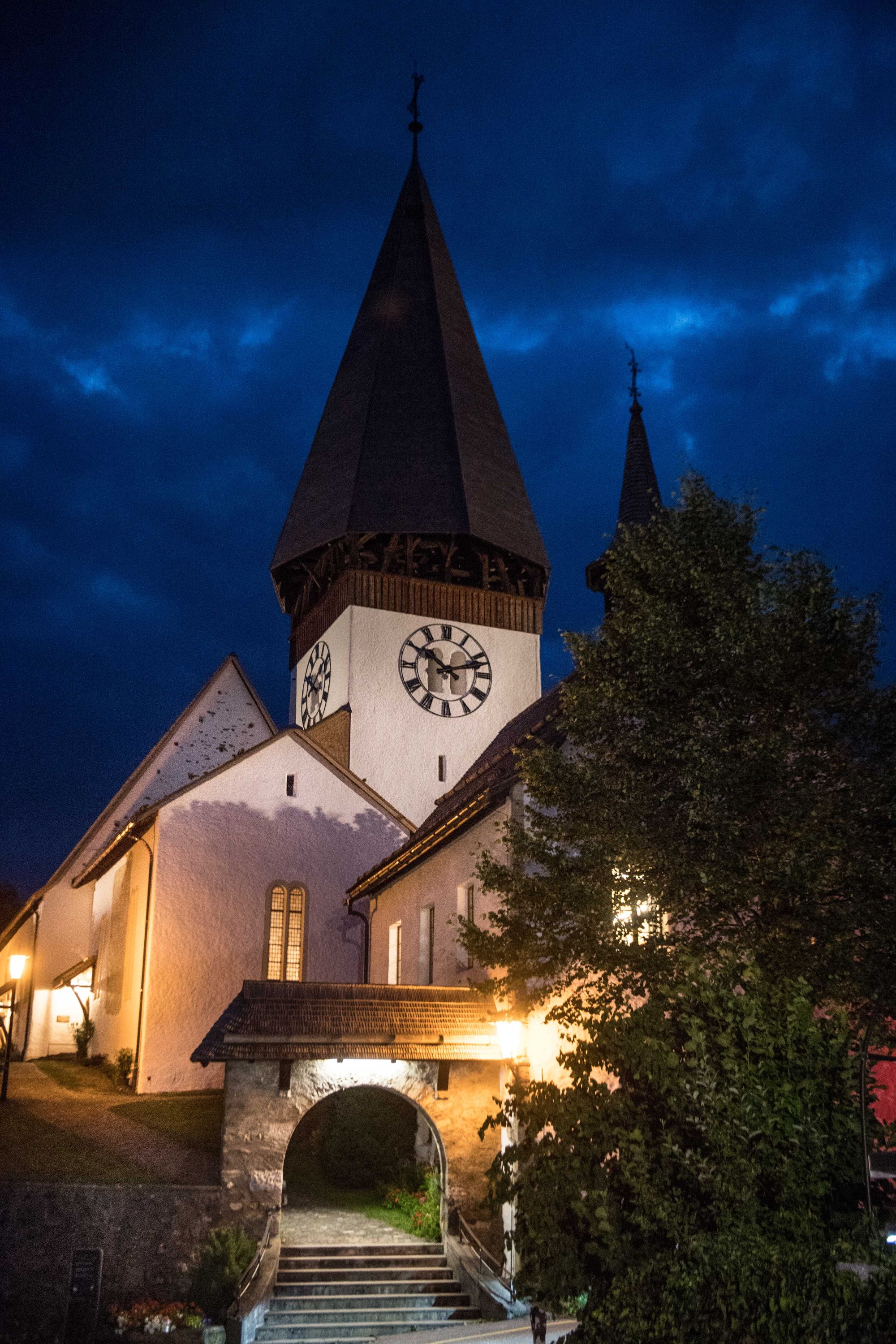 This concert certainly comes out of the same forces' recording on the ever-pioneering Alpha label, What's Next, Vivaldi?, released in September 2020. I have illustrated some of the piees below with the Alpha recordings.
Vivaldi's Concertos for Strings remain on the periphery of public awareness – the lack of a defined solo instrument when the composer's most famous work, The Four Seasons, is most certainly for violin and strings. Antonini and Il Giardino Armonico, fierce defenders of Vivaldi (think of their own recording of the Seasons, or their work with Cecilia Bartoli) persuade us that tehre is real magic in thess scores – this one, at least. There was fire galore in the first movement of RV 157, but it was in the fragile imitations of an ascending, aspiring line in the second movement that trly iompressed.. The care that went into balancing of chords and textures was everywhere apparent, but it was the prevailing sense of endless energy that impressed, that drew the audience in.
Kopatchinskaja sat at the back of the church, alone, for the first two movements but joined the group for the finale. It was part of a ploy; as out of Vivaldi's expertly constructed textures, themselves frothing with energy, came a rogue voice, a solo violin who settled into Enescu's op. 28 Impressions d'enfance. This was a haunting performance indeed. With Kopatchinskaja, it is rarely the sounds alone – a look of mystery into the church rafters after a particularly enigmatic phrase ending, the way she challenged Antonini with a look to begin the Vivaldi after the solo piece's final gesture. The link was perfect, given the gestural nature of RV 191, with a strong opening gesture left to hang in the air before more lyrical slants are explored. Kopatchinskaja's way with Vivaldi's highly ornate surfaces, her way with ornanentation, is without parallel. It sounds almost improvised, as it should, but these performers awakened us to the sheer modernity of Vivaldi's writing, its brazen sense of daring. That sense of daring is just as present in the pared-down textures of the slow movement, where Kopatchinskaja seemed willing to reveal her vulnerability. Melodies hung by a thread; above barely audible throbbings from the ripieno strings, Kopatchinskaja soared before a finale bristled and violinistic fireworks flew.
Another reframing of expectations: from the tuning of the orchestra emerged Sciarrino's Capriccio no. 2 (from a set of six), silvery, and elusive as one might expect from this composer: flautando , ultra-high trills and tremolos. The church amplifies every sound, so some audience nosie was to be expected, drowned by the louder virtuosity of  Vivaldi's 'La Tempesta di Mare' Concerto. The way Kopatchinskaja can take Vivaldi and suddenly seem to heighten the music's modernism is remarkable, and compelling; suddenly the music veers off into a swirl of glissandos or upwards like an out-of-control spiral, with Kopatchinskaja and Antonini at one point heading to the back to play a sheet of metal and a rotating drum that created storm sounds. The juxtapositions were enormous and – tellingly – not contradictory to Vivaldi. This was a storm unheard of in Vivaldi's time, but when his music returns, it does so naturally. Even the slow movement had its discomfiting elements. And so it should – Vivaldi is not ambient music, Kopatchinskaja and Antonini proved that even a simple arpeggio can have huge emotive force.
In a short speech in German, Kopatchinskaja talked of the Commedia dell'arte, a nice bridge to the short Lazzo parlante, actually an exercise the performers used in the warmup to their Alpha album:
Another daring segue, for it moved straight into Aurliano Cattanneo's Estroso ('Whimsical') for violin, flute, strings, theorbo and harpsichord. The sound of the harpsichord in modern, dissonant sonoroties is very telling, a reframing of expectations (given the Vivaldi basis of the programme). At one point the texture thins to recorder (Antonini) and violin duet, with which the piece moves towards a profound silence:
The final two works paired together perfectly:Sicilian compsoer  Giovanni Sollima's Moghul and Vivaldi's Concerto, 'Il grosso Mogul'. Solima's piece is markedly evocative, a soulful, high violin singing against a bed of mild dissonance and quasi-improvisatory theobo, and its use of recorder, its final resolution inviting in Vivaldi's radiant Concerto in D, RV 208.
Vivaldi's RV 208 is a concerto of the highest virtuosity (and Kopatchinskaja includes Vivaldi's remarkable original cadenza). Even here, a destabilising theorbo threatens the hegemony of Vivaldi's tonal processes; and at times, Kopatchinskaja was like a crazed Vivaldian folk fiddler. The music veered off-piste – like listening to Vivaldi melting – befroe finding itself again. Kopatchinskaja is an artist like no other: she dares, and when the rsults work, they are mind-blowing.
Here's a supplementary performance of the Vivaldi RV 208:
Finally, with Patricia Kopatchinskaja in the orchestra again, the Concerto for Strings in E minor, RV 550, full of energy and bite.
It is perhaps important to note that what we got was not entirely what was in the programme booklet. All part of the adventure. A remarkable evening.