Concert Review: Insula Orchestra in Mendelssohn and Schumann
A remarkable evening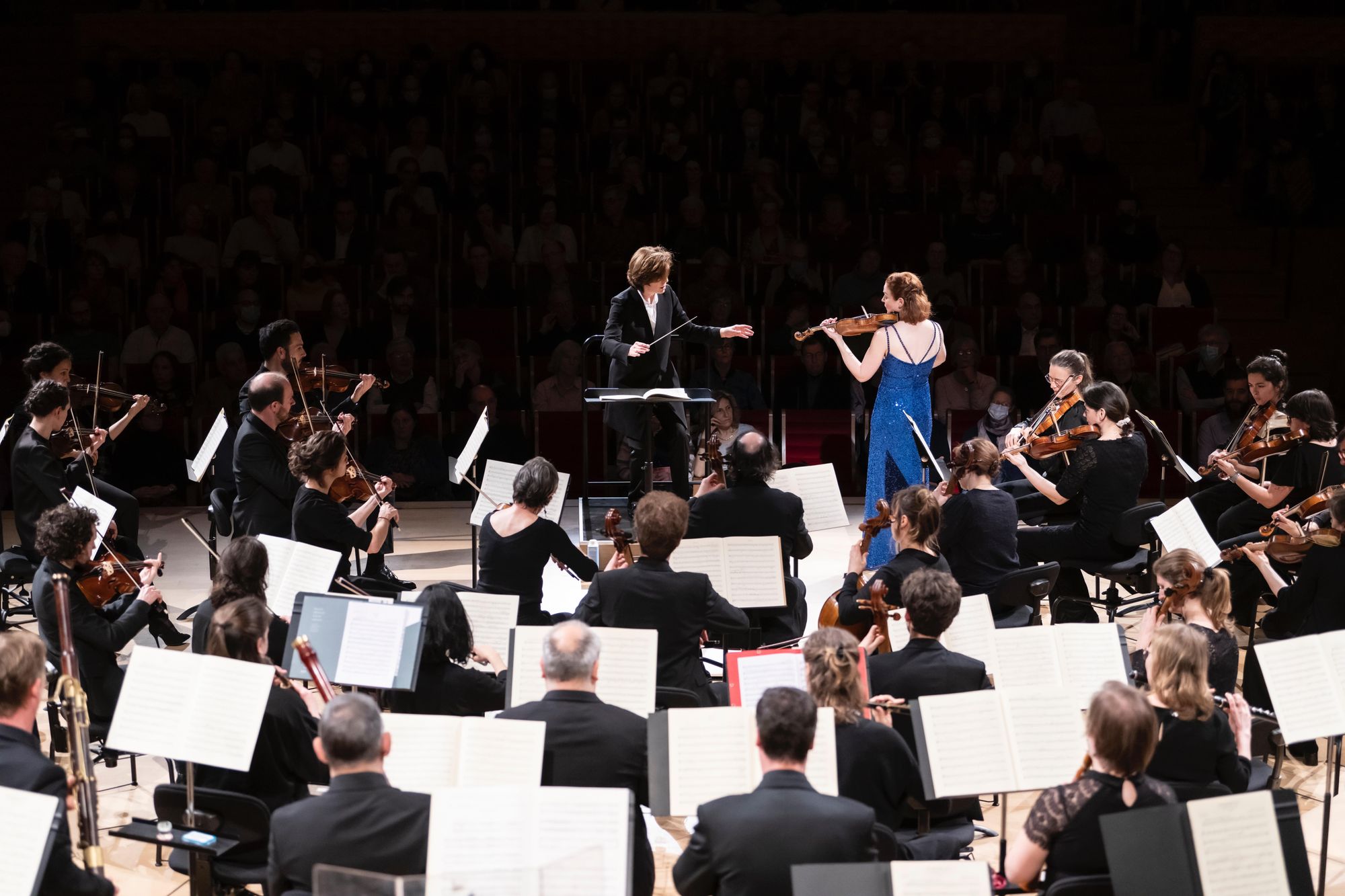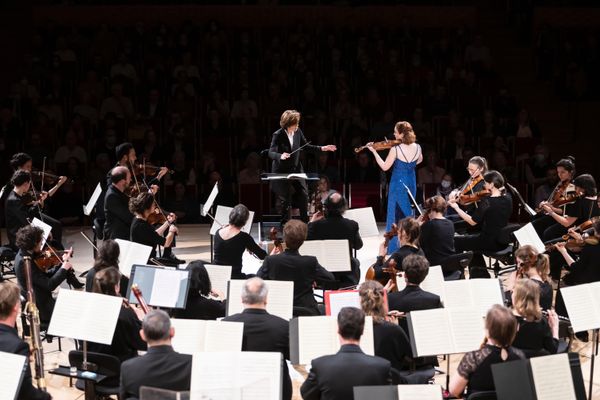 Mendelssohn, Schumann Carolin Widmann (violin); Insula Orchestra / Laurence Equilbey. La Seine Musicale, Paris, 14.3.2022
Mendelssohn Violin Concerto in E-Minor, Op. 64 (1844)
Schumann Symphony No. 1 in B flat, Op. 38, 'Spring' (1841)
Although on paper a short concert, the actual effect of this evening was most enriching; plus, there were two encores, though, to add to the experience. Laurence Equilbey always brings fresh insight to the music she conducts, and her period instrument orchestra, Insula, seems to understand her ethos completely, almost as if the players are an extension of her. It was, perhaps, that idea of freshness of approach that was most relevant here, particularly for Mendelssohn's Violin Concerto.
The soloist in the concerto was Carolin Widmann, a player much associated with contemporary music. But, as Equilbey explained to me, 'she has nevertheless experience with the Akademie für Alte Musik Berlin, where she has offered programmes that she directed from the violin'. She refers to Widmann's 2016 recording of the Mendelssohn with the Chamber Orchestra of Europe (coupled with the Schumann Violin Concerto) simply as 'a reference recording' while adding that 'with Insula, we are giving her the opportunity to approach this concerto in a different aesthetic, on gut strings'.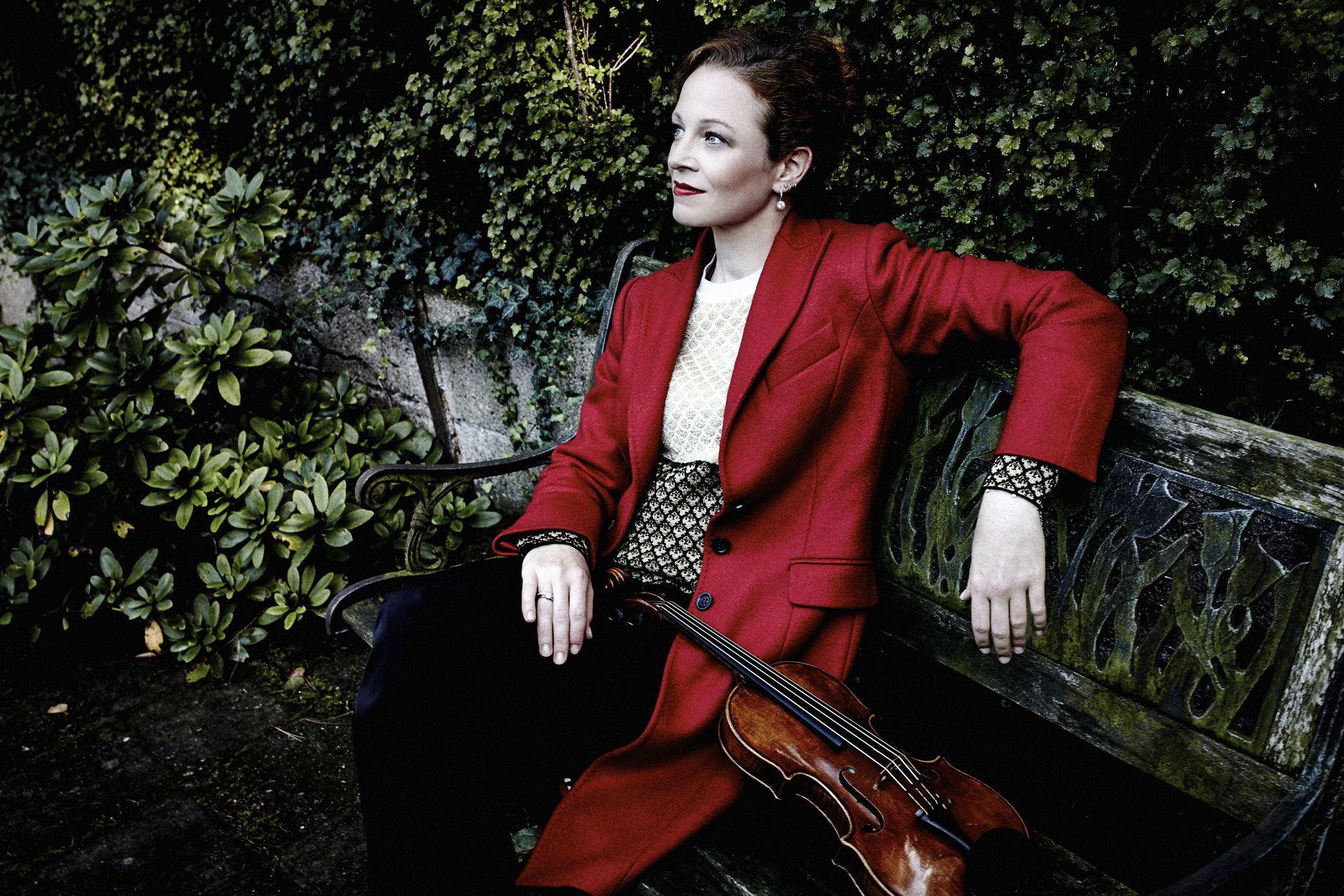 If anything, Widmann's performance with Insula was finer than her COE recording: perhaps the live provenance just cemented the link between soloist and orchestra that little bit more. Subtle melodic threads (in particular the three-note descending line) seemed to weave the piece into being. A forthright, confident beginning initiated a journey to the heart of Mendelssohn, allowing for the most ravishing pianissimos later from both soloist and orchestra. This performance was the absolute antithesis of routine: everything was rethought from the ground up. There is a freshness that musicians steeped in contemporary music being to so-called 'standard repertoire,' and Widmann is the epitome of this, allowing us to feel the daring, exploratory nature of the first movement cadenza. An absolutely hypnotic slow movement, with subtle, convincing rubato was engrossing, but maybe the real achievement was the transition to the finale. This was revelatory. After a moment of calm that closed the slow movement, it was like a breath of fresh air entered, full of possibility like the first shoots of Spring. The 'fanfares' that heralded the lightly tripping finale were deftly done; and how violin and woodwind were of one mind in the finale proper.
One encore from Widmann: the 'Les Furies' movement from Ysaÿe's Violin Sonata in A minor, Op. 27/2, deliciously gestural, fiercely virtuoso. Based on the famous 'Dies irae' theme, the composer marks it 'allegro furioso'; and furioso it certainly was. Remarkable.
There are real underlying links between Schumann and Mendelssohn, as Equilbey explains: "Two very different characters, both personally and musically, but who obviously got along very well. Since they worked for years in the same context (Gewandhaus, Leipzig, 1840s), they can be considered as two artistic sides of the same cultural context'.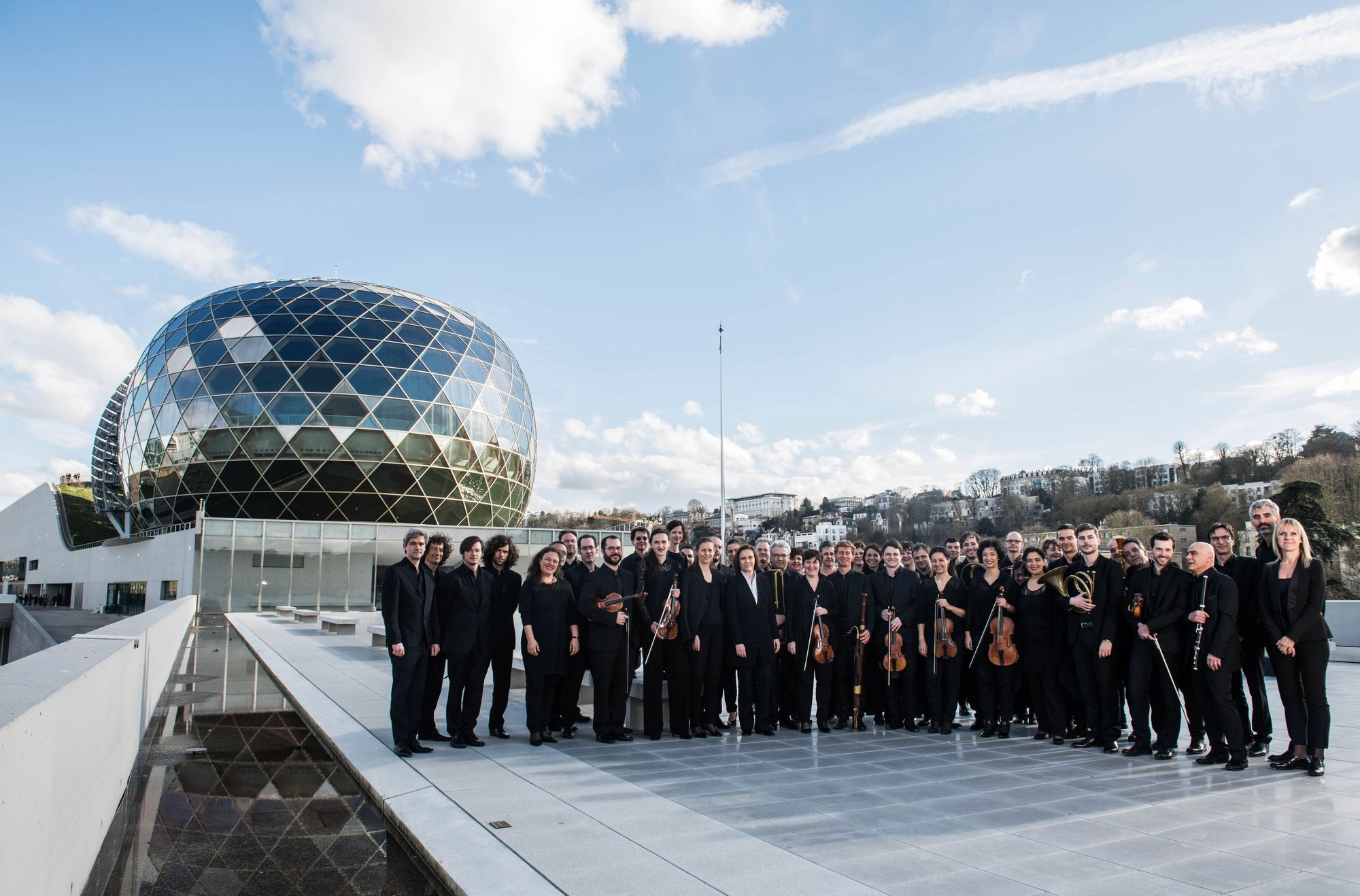 Equilbey refers to Schumann as 'one of my favourite languages of the Romantic era,' a fascinating way of putting it that reminds us that Schumann's musical imprint is unique. Equilbey, of course, began her career with recordings of all of Schumann's a cappella ballads. As she puts it, 'harmonically he is incredible, because his writing is very sensitive, without ever being sophisticated. Rhythmically he is very free, moving, which is very difficult for the conductor!'. Equilbey also points to similarities between the two works on the programme (they 'sometimes answer each other,' as she puts it: 'the second movements are both soft and ternary. Mendelssohn's is more serene than Schumann's. The finales are joyful and playful'.
Schumann's First Symphony was inspired by a poem by Adolf Böttger, from the collection Frühlingsmelodien. Equilbey again: "It announces the awakening of Spring in contrast to the heavy grey clouds. It is a metaphor, and the first movement is built around opposition of dark and light; danger versus freedom'. That explosion of light that is the arrival of Spring was infectiously done here, the whole full of rhythmic vitality after the grandeur of the brass opening. The woodwind of Insula excelled, here and throughout (some particularly nimble flute and clarinet contributions). One of the advantages of period performance is that colours are highlighted; there seems added individuality to each wind instrument, and so it was here. The Larghetto was a pure Song without Words (just to reinforce the connections across the interval), the Insula strings deep of tone and glowing. One aspect of period performance that Insula seems to lead in is achieving a particularly striking richness of sound – this extends not only to a lack of unnecessarily harsh edge to the upper strings, but also to the ability to create a real inner glow, something that allowed Schumann's radiant harmonies to shine here.
Insula's ability to move from the robust to the tender was at the core of the success of the Scherzo's panoramic journey, moments which in other hands appear transitionary holding real insight (the string and off-beat woodwind descent in the closing bars). How witty, too, the third movement's end, and it was as if the finale fed off that sense of joy. This finale is marked 'Allegro animato e grazioso'; a difficult indication to realise, and one that Equilbey understood completely, contest between strong string octave ascents and their lightly tripping ripostes marked and joyous.
This First symphony marks Equilbey and Insula's exploration of Schumann's symphonies. One encore, an arrangement of a tender Mendelssohn Lied ohne Worte, the haunting "Venetianisches Gondellied," Op. 30/6 arranged by Paul and Lucien Hillemacher and dedicated, touchingly, to the children of Mariupol.
The clear message of hope and humanity, implicit throughout the concert and explicit in this encore, reminds us of the power music has to connect humanity in all its guises. A remarkable evening.