John Wilson conducts English Classics for Strings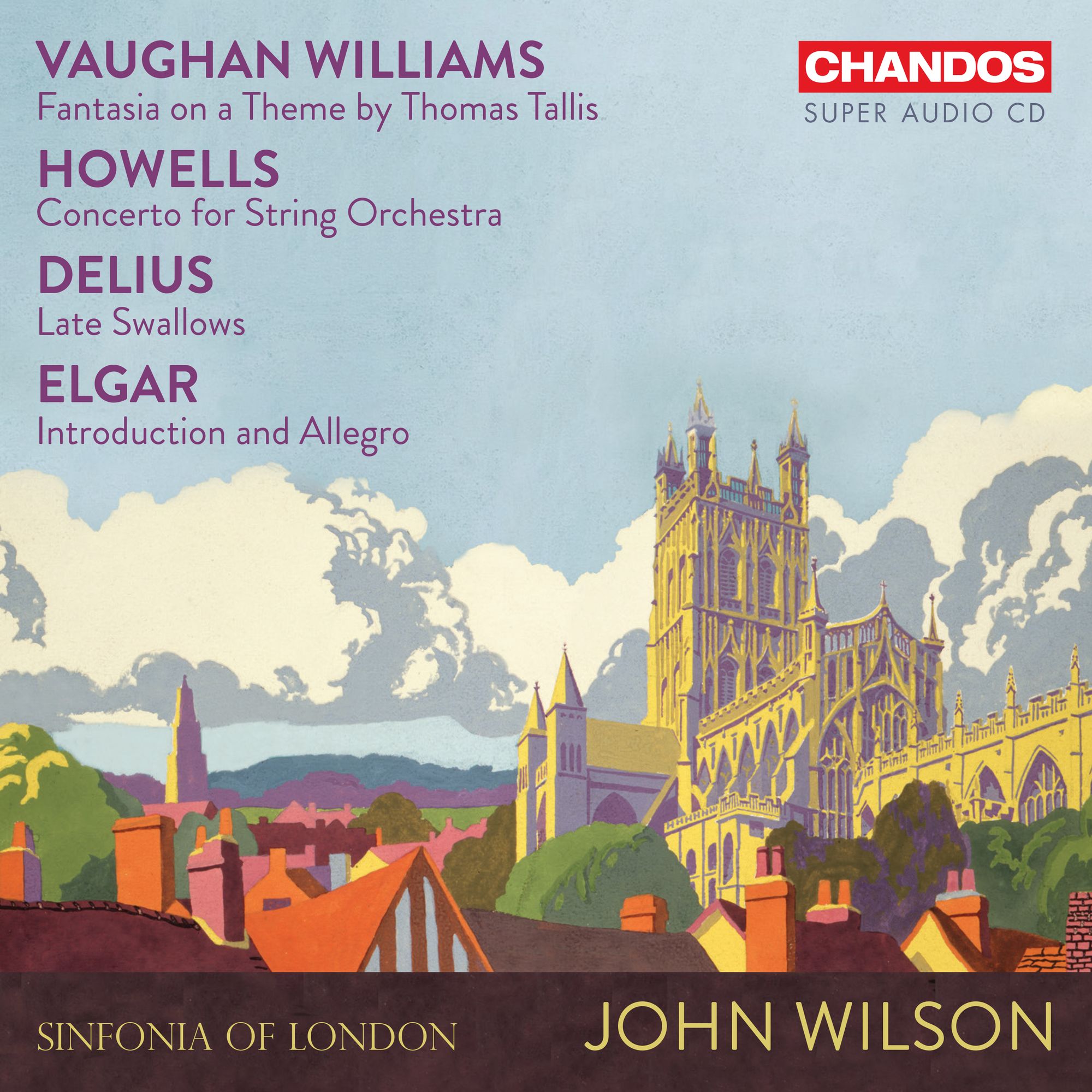 John Wilson and his Sinfonia of London now have a long string of significant releases on the Chandos label. Previously on Classical Explorer, we posted on an all-Dutilleux disc (Dutilleux's Wolf).
Over to this scepter'd isle now for some quintessnetially English 20th-century works for strings, beginning with Vaughan Williams' beloved Fantasia on a theme  by Thomas Tallis for double string orchestra (1910, revised 1919). The recording is simply lush, brilliantly judged so that all details come through in a nicely resonant (but not blurring) acoustic (Ralph Couzens is the engineer, with producer Brian Pidgeon). Contrasts are well-made within the piece, with the quartet (John Jills and Michael Trainor, violins; Andriy Viytovych, viola; Richard Harwood, cello) a superbly balanced foursome:
To me the most impressive aspect of this performance is the sense of rightness: strings positively glow, and the music has a sense of movement.
Inevitably, comparison will be made with Barbirolli's famous HMV recording, whic rightly holds classic status/ Wilson is leaner, but no less impassioned. Here's a link to Sir John,
---
Teh Concerto for String Orchestra of 1938 by Herbert Howells (1892-1983) is dedicated to Sir Adrian Boult, who conducted the first performance. It lasts just under half an hour, and begins with a busy, resolute movement of strongly characterised invention:
The first movement ends with some almost ferocious energy; in contrast the second movement is rstrained and infinitely touching. Marked "In Memoriam E. E. (1934) and M. K. H. (1935)" it is a dual tribute: to Edward Elgar, and, on a far more personal note, to the composer's own son Michael, who had died, aged only nine. The crushing dissonances created by teh writing lines speak of Howells' torment:
The finale seeks to find a brighter pace, the sound of viola solos binding referring back to previous movements and binding the whole together. There is a tripping tune around two to three minutes in that is delightful, and brilliantly given bythe Sinfonia of London:
---
The music of Frederick Delius is well-loved for its lucuriant harmonies and lush, almost soporific qualities. The piece Late Swallows (1916/17) is a string orchestra version of the slow movement of his string quartet, arranged by the composer's amenuensis, Eric Fenby (1905-1997). Much as the Vaughan Williams performance on this disc "breathed," so does this one, the swell of inhalation and exhalation giving the phrases their shape. The central secitoin of this piece, incidentally, is based on a melody from Delius' opera Kaonga:
---
The final work is Elgar's masterpiecem Introduction and Allegro, Op. 47 (1901, 1904/5). Only about 13 minutes long, it  surely contains the very quintessence of Elgar's style and in its use of a solo quartet it recalls the form of the Concerto grosso:
... and the finale exudes such vitalising energy:
Again, here's Barbirolli in this piece.