Eine Winterreise: a staging by Christof Loy
The whole experience is entrancing - and certainly rewards repeated viewing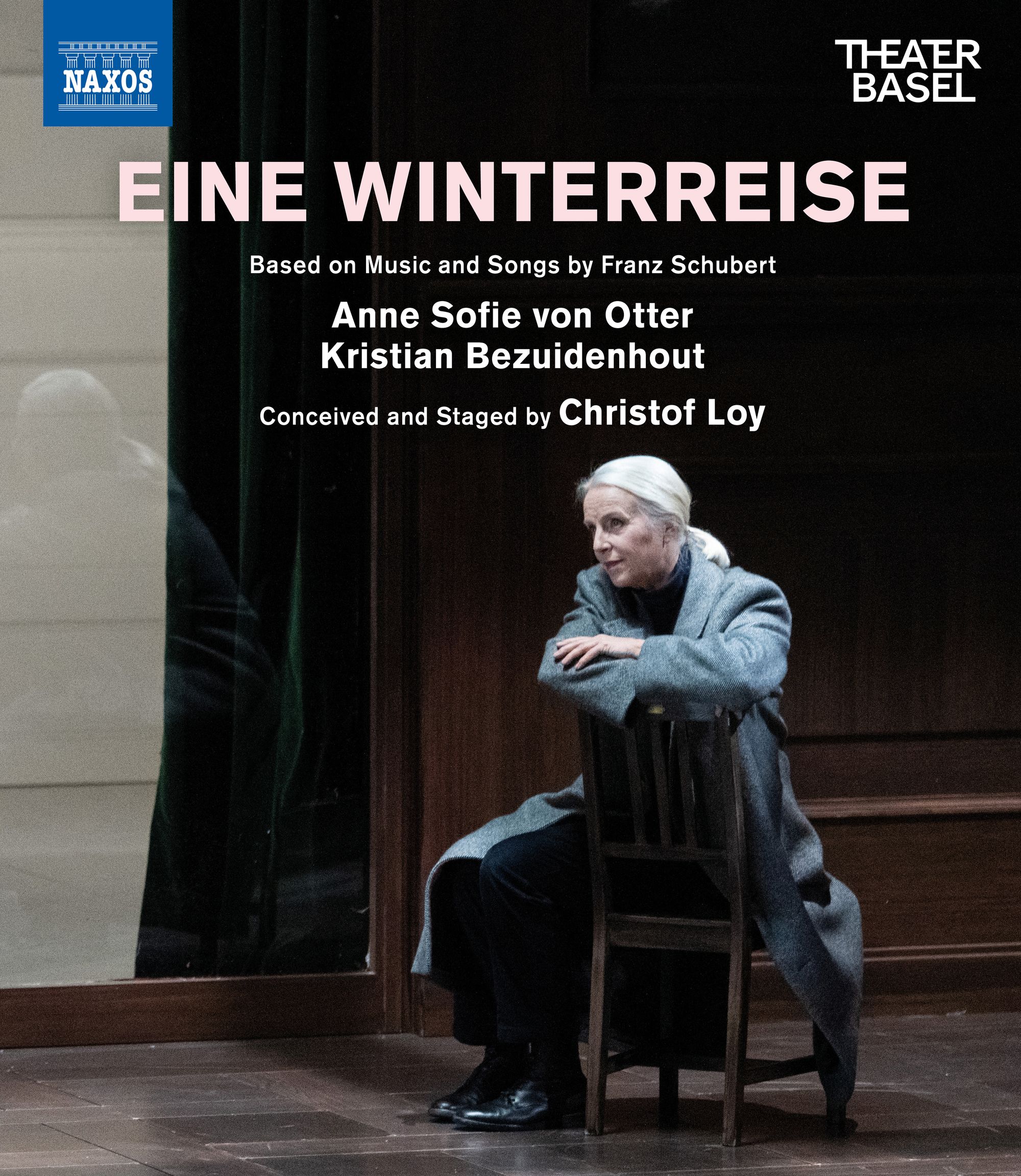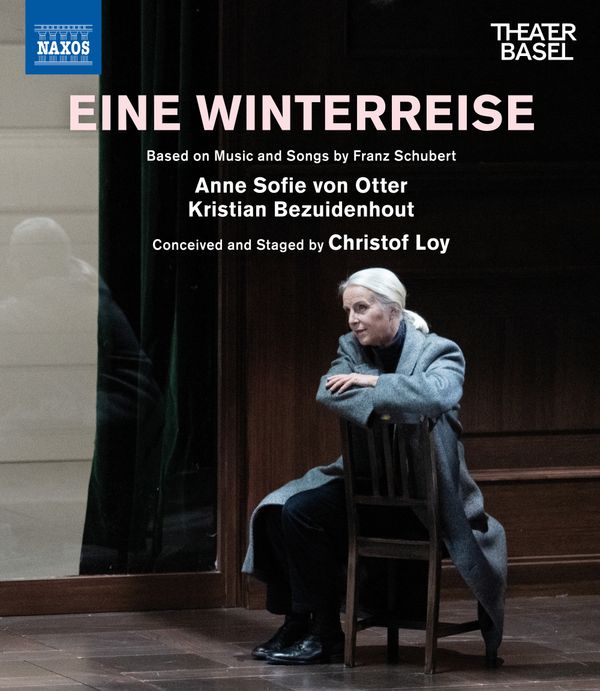 You will either love or hate this,
This is an evening of Schubert, but it is not Die Winterreise - as in The Winter Journey. We have had a couple of the original: Benjamin Appl and James Baillieu on Alpha, James Rutherford and Eugene Asti on BIS, a live performance from Holland Park in English by Roderick Williams and Ella O'Neill in Opera Holland Park's Opera in Song series in July 2022 and, finally, Christoph Prégardien and Michael Gees in a three-disc set of Schubert's three great cycles.
And now for something completely different, as they say: on the one hand, a sort of staged Schubertiade, including some of Die Winterreise (and songs from Schwanengesang and Die schöne Müllerin), but with a whole lot more, to boot: the first song we actually hear is Die Sommernacht (text Klopstock, D 289, of 1815), and, scattered  in amongst the songs, the solo pieces and movements (Grätzer-Galopp, D 925; a movement from the Piano Sonata in A minor, D 537). We have some spoken text fragments (Schubert himself, and Wilham Müller).
All this comes about in a staging by Christof Loy at the Theater Basel, Switzerland (he of English National Opera's new Tosca earlier this season: review). In Eine Winterreise, the indefinite object is key - this is one possible way things played out for Schubert had he reached old age. Anne Sofie von Otter plays Schubert himself, perhaps in itslf a nod to female singers' classic performances of Die Winterreise (try this one by Lotte Lehmann and Paul Ulanovsky from February 1940, with Lehmann's own illustraions).
In the film, there are also other (non-speaking) characters. '"Like ghosts from the past," as Loy says in a reprinted interview in the booklet. There is also a double, a "kind of younger mirror image of the mature Schubert" (Nicolas Franciscus). Another character is Schober (Kristian Alm), a friend of Schubert's, a young man with a reckless streak. Two dance couples (Kristian Alm, Giulia Tornarolli, Matilda Gustafsson and Nicolas Franciscus) offer performances of great sensiivity.  
The set, by Herbert Murauer, was inspired by late-19th century dane halls. Chairs stacked by the sides speak of times past "put away". As so often in contemporary theatre, the sequence is far from linear. There is a thread, though - Anne-Sofie von Otter herself, now as a singer in her twilight performance years, and yet capable of the most amazing interpretative depth. Her rapport with Kristian Bezuidenhout (who provides the most stunning fortepiano playing throughout) is astonishing: his way with repeated chords and his sheer imitation of a post-horn in "Die Post" (from Winterreise) is remarkable, and Otter's sense of longing is underlined by a certain fragility in her voice. The dramatic staging only adds to the music's power; as the piece conlcudes, it hands over the story to the young lovers (the amazingly expressive Kristian Alm and Giulia Tornarolli).
Themes of journeying, loneliness, isolation and death are explored Bezuidenhout says of the project that it becomes a "Trio Sonata" with the addition of Loy - there is no longer just pianist and singer. Anne Sofie von Otter is the older Schubert, the one that never was - but she is also that Romantic archetype so close to Schubert's heart, teh Wanderer.
Here is a video of Otter, Bezuidenhout and Loy in discussion It's in German, but there are English subtitles:
This is not short: one hour 49 minutes
... and here's a trailer:
https://www.youtube.com/watch?v=1XQeWnvvR74
The whole experience is entrancing - and certainly rewards repeated viewing. Transfixing is maybe a better word - dfespite its length, I found it easy to watch straight through, and not just once!