East meets West: The Music of Airat Ichmouratov
What do you get when a Tartarstan-born, Kazan-raised composer-kletzmer clarinettist-conductor meets the eclectic life of North America?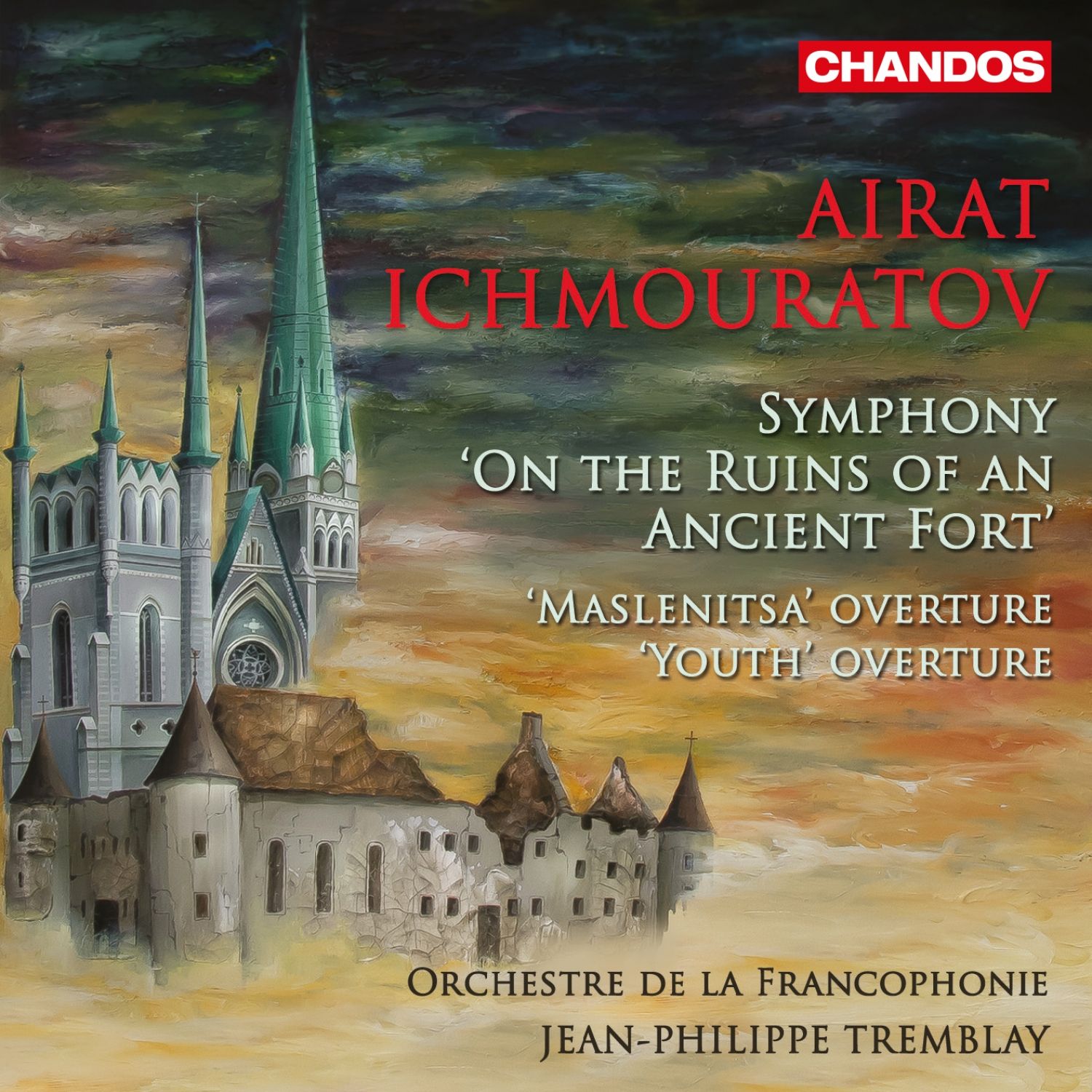 What do you get when a Tartarstan-born, Kazan-raised composer-kletzmer clarinettist-conductor meets the eclectic life of North America, specifially Montréal? A heady mix, that's what, music that one moment sounds like Khachaturian in clownish, circus-balletic mode, and the next offers Hollywood-smooochy strings and aspirational, long-limbed melodies. Both of these sit alongside each other, complete with  exuberant coda, in  the "Youth Overture" of 2018 by Airat Ichmouratov (born 1973).  Dedicated to the performers on this disc (Orchestre de la Francophonie under Jean-Philippe Tremblay) and written to celebrate the optimism of the youth of its title, it is remarkable in its vivacity;  it opens Chandos' second album of music by Ichmouratov.
Unlike many Overtures, Ichmouratov's is in two movements. You can hear the eight-minute first movement of this performance here, an "Adagio magnifico":
Sometimes, it's just impossible not to smile; in this respect, one might think perhaps of Kabalevsky's Colas Breugnon Overture. Let's stay with Chandos to hear Kabalevsky's riotous, wittty piece, moving over to Manchester, England and the BBC Philharmonic under Vassily Sinaisky:
When one thinks of composers such as Rimsky-Korsakov, Mussorgsky and Rachmaninov, (Orthodox) religion often comes into the equation. So it is here with the Maslenitsa Overture, a colourful musical picture of the week before Lent. It epitomises an important part of Ichmouratov, one that returns time after time: his eternal optimism, just what's needed in our present times of limitation and uncertainty. There's more than a hint of the liturgical in the chorale that opens Maslenitsa, a passage marked "Lento religioso' (slow and religious):
Most impressive of all on this Ichmouratov disc is the Symphony, "On the Ruins of an Ancient Fort". The most recent work here (first performed 2017), and this is about as heady as it gets, with children playing in parks, arguments and even an overheard trumpeter from a nightclub;  the third movement offers simply beautiful contrast. The place of inspiration is Longueuil on the southern shore of the St Lawrence river, which began as an outpost of New France. Eclectic hardly seems to cover this music, yet somehow, miraculously, it all hangs together due in no small part to the conductor, Jean-Philippe Tremblay and the palpable enthusiasm of his Montréal players.
It's no surprise this is on Chandos Records, the ever ambitious Colchester-based label that has given record collectors so many discoveries over the years. A nice touch is to include a biography of the Saint Petersburg-born, Montréal-based artist Elena Chatokhina, who provided the fabulously atmospheric front cover to the disc. Her Instagram account (@chelenarts) is well worth a visit.
You can hear the Three Romances, a generous 20 minutes-plus, from Chandos' first disc of Ichmouratov's music here (there are Amazon links below for the new album, plus the previous one):