Dvorák's most popular opera, Rusalka, at Covent Garden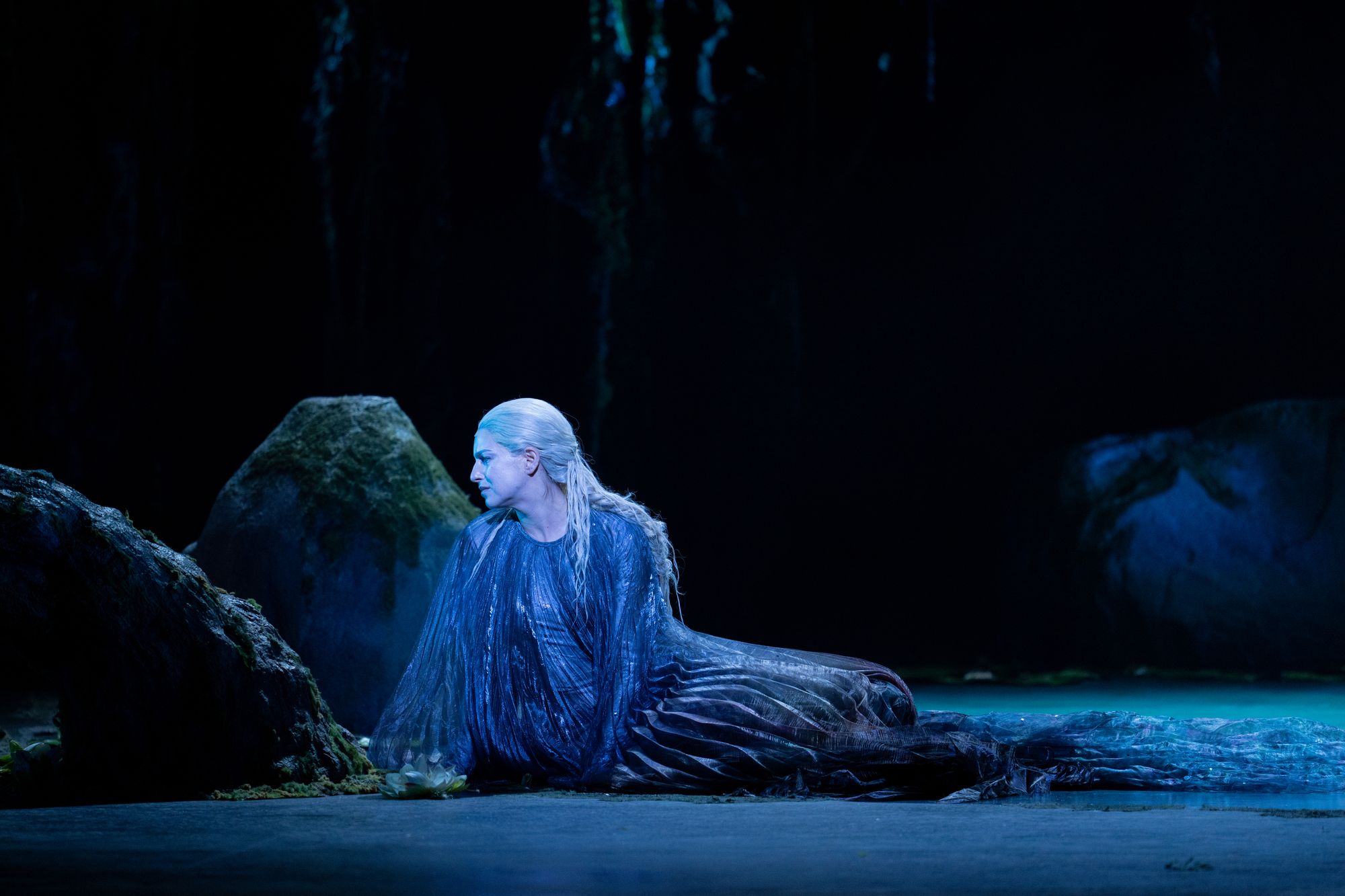 Dvořák Rusalka (sung in Czech with English surtitles; Bärenreiter Edition, ed. Robert Simon/Jonas Hájek). Cast; Chorus & Orchestra of the Royal Opera House, Covent Garden / Semyon Bychkov. Royal Opera House, Covent Garden, London, 21.02.2023
Production:
Director – Ann Yee and Natalie Abrahami
Created by Natale Abrahami and Ann Yee
Set Designer – Chloe Lamford
Costume Designer – Annemarie Woods
Lighting Designer – Paule Constable
Choreographer – Ann Yee
Cast:
Rusalka – Asmik Grigoriam
Prince – David Butt Philip
Vodník - Aleksei Isaev
Jezžibaba - Sarah Connolly
Duchess – Emma Bell
Kuchtík - Hongni Wu
Hajný - Ross Ramgobin
First Wood Spirit – Vuvu Mpofu
Second Wood Spirit - Gabriele Kupšyte
Third Wood Spirit – Ane Marie Stanley
Lovec - Josef Jeongmeen Ahn
Dvořák's most famous opera, a 'lyric fairy tale in three acts,' returns to Covent Garden in an eco-packaged production – even the programmes have lost their gloss. This is a sustainable Rusalka, and so links to the Gothenburg/Stephen Langridge eco-Ring in Gothenberg recently. Just as Gothenberg avoided real fire in Walküre (using instead illuminated water vapour), so this Rusalka avoids water itself, invoking it by suggestion. The forest of the first act is produced from offcuts and leftover rolls from old productions. In the polonaise in Act II, we find mylar balloons made from fabric. In the final act we find the leftovers of recycled foil balloons, collected by the creative team. This approach nestles perfectly with the substance of Rusalka, taken by long-lived librettist Jaroslav Kvapil from Czech folklore via the writings of Božena Némcová and Karel Erben (I mention 'long-lived' as it was this element that kept the work in copyright for ages). Rusalka herself is a water spirit/sprite - she is water, in other words; she is its very essence. Rusalka's forest lake is vividly conjured up by verdant greens of Chloe Lamford's sets. Ježibaba becomes a wise medicine woman (perhaps the Czech equivalent of the old English 'cunning folk'). We see the despoilation of Nature in the Prince's palace in the second act (shown as a box structure front of stage – blow-up swans and sea-horses add to the rampant tackiness of the 'upper world'), while the final act shows a decimated space where the once Eden-ilke environment is ruined: thus, the Prince's death-via-kiss takes on an extra layer of redemption.
So it is that the Prince goes on his own journey of revelation in discovering a world beyond his own sumptuous palace. It is Rusalka's father, Vodnïk (another water-spirit; I assume the name if derived from 'voda,' the Czech word for water) who has a level of detachment: he refers to Rusalka's 'bewitchment' by the human world, and in the final act he talks of the waters being poisoned with 'human slime'.
Paule Constable's lighting is magnificent, and nothing is spared in the visuals, particularly of the swimming depictions of scenes (notably while the Overture plays). The repurposed greenery for the forest works beautifully. A 'hole' above the singers can be used to allow a shaft of moonlight to shine through (Song to the Moon), and to imply a gateway to the upper, non-aqueous world. The same stage space is used for both above and below. Integrated into this is a careful consideration of all elements, including placement of off-stage chorus (which was perfectly calibrated).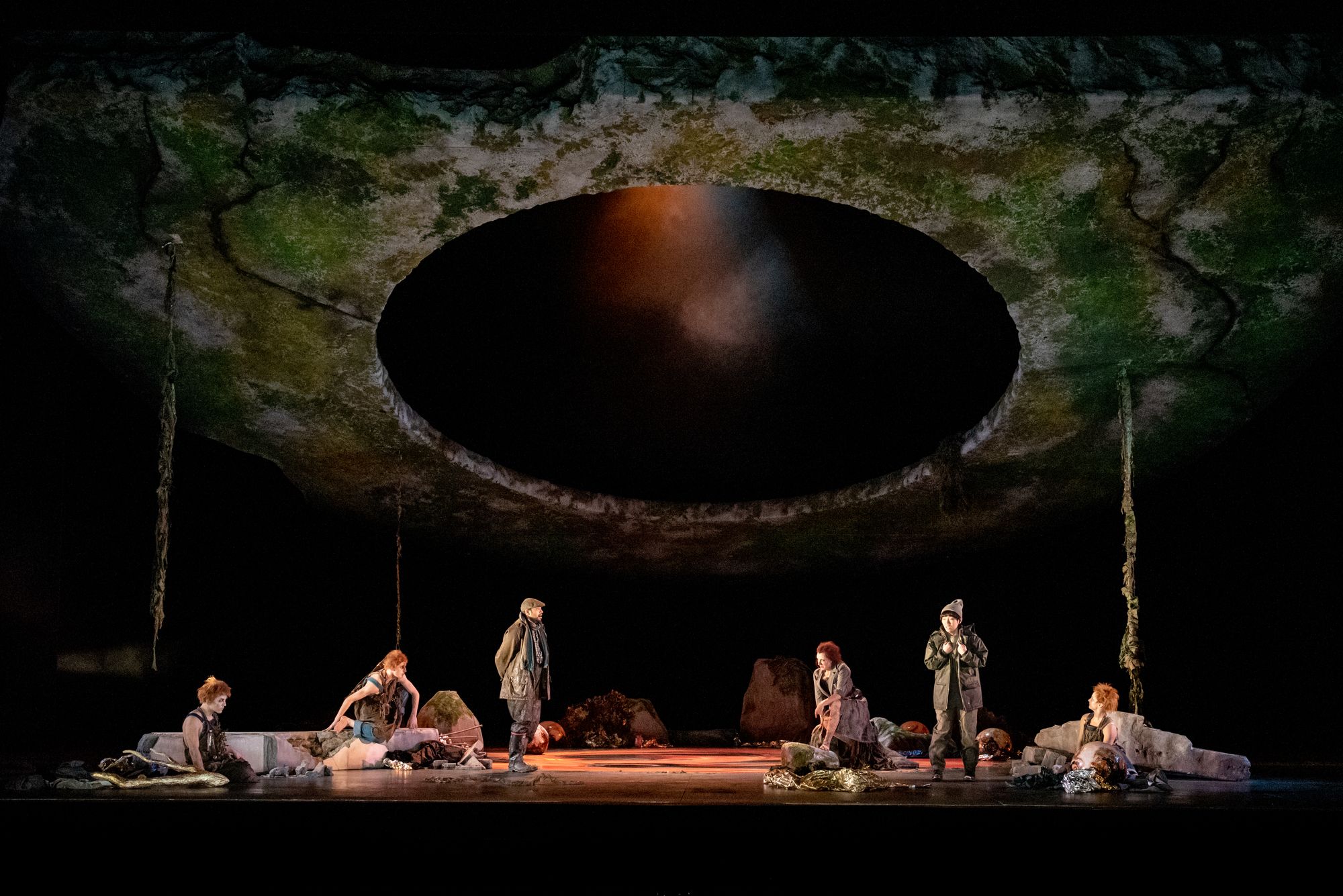 Conductor Semyon Bychkov is well known for his attention to detail in rehearsal, and how it showed on this occasion. This, plus his natural affinity to Czech music (he is, after all, currently at the helm of the Czech Philharmonic) added up to a supplementary level of magic owned solely by the pit. Harp contributions, so vital to this opera, were spectacularly managed (it's been a good week for harpists, given the ENO Rhinegold). Bychkov captured the spirit of the dance elements and numbers perfectly; he understands the composer's scoring at a profound level. Sometimes Dvořák's scoring, like Smetana's, an appear top-heavy in the wrong hands and as such insubstantial. Not a hint of that here, everything carefully balanced and utterly convincing.
Asmik Grigorian is one of today's finest sopranos; we met her previously via Jan Schmidt-Garre's film Fuoco Sacro. Grigorian's take on Rusalka is probably best explained as the polar opposite of Renée Fleming's - whereas Fleming has a warm voice and, in the famous Mackerras recording, presents a sense of beauty but little else in the famous 'Song to the Moon,' Grigorian's voice is more cutting, and ultimately far more expressive; Grigorian also sounds appropriately young and fresh. She fervently projected Rusalka's longing and the sheer pain of her ultimate longing that wishing to be what one is not can only end in tears – and, here, death of those closest. We see Rusalka in this opera as a broken woman, and how we felt for her in Grigorian's assumption of the role.
Although we cannot compare the actual Covent Garden performance with and Fleming's recording with Mackerras, we can compare Asmik Grigorian singing the 'Song to the Moon' with Fleming. Here's Grigorian live, with the Orchestra of the Deutsche Oper, Berlin under Keri-L:ynn Wilson:
... and click here for Fleming with Mackerras, or perhaps in an alternative here - the full opera, starring Fleming with the Opéra de Paris under James Conlon (the 'Song to the Moon' begins around 21 minutes in).
The casting was genius, as to put Grirgorian against Connolly's astonishingly powerful Jeżibaba was to highlight the best of both. Connolly owned the role of her mystical, powerful character. Ježibaba requires a wide vocal range, too, and Connolly was magnificent throughout – particularly, perhaps, when spell-casting. Rusalka's Prince was David Butt Philip, a singer who is climbing swiftly to the very top of the tenor tree. Another singer who projects youth easily, Butt Philips' voice is wonderfully free in its upper reaches; at times, he attained near-Heldentenor levels of authority.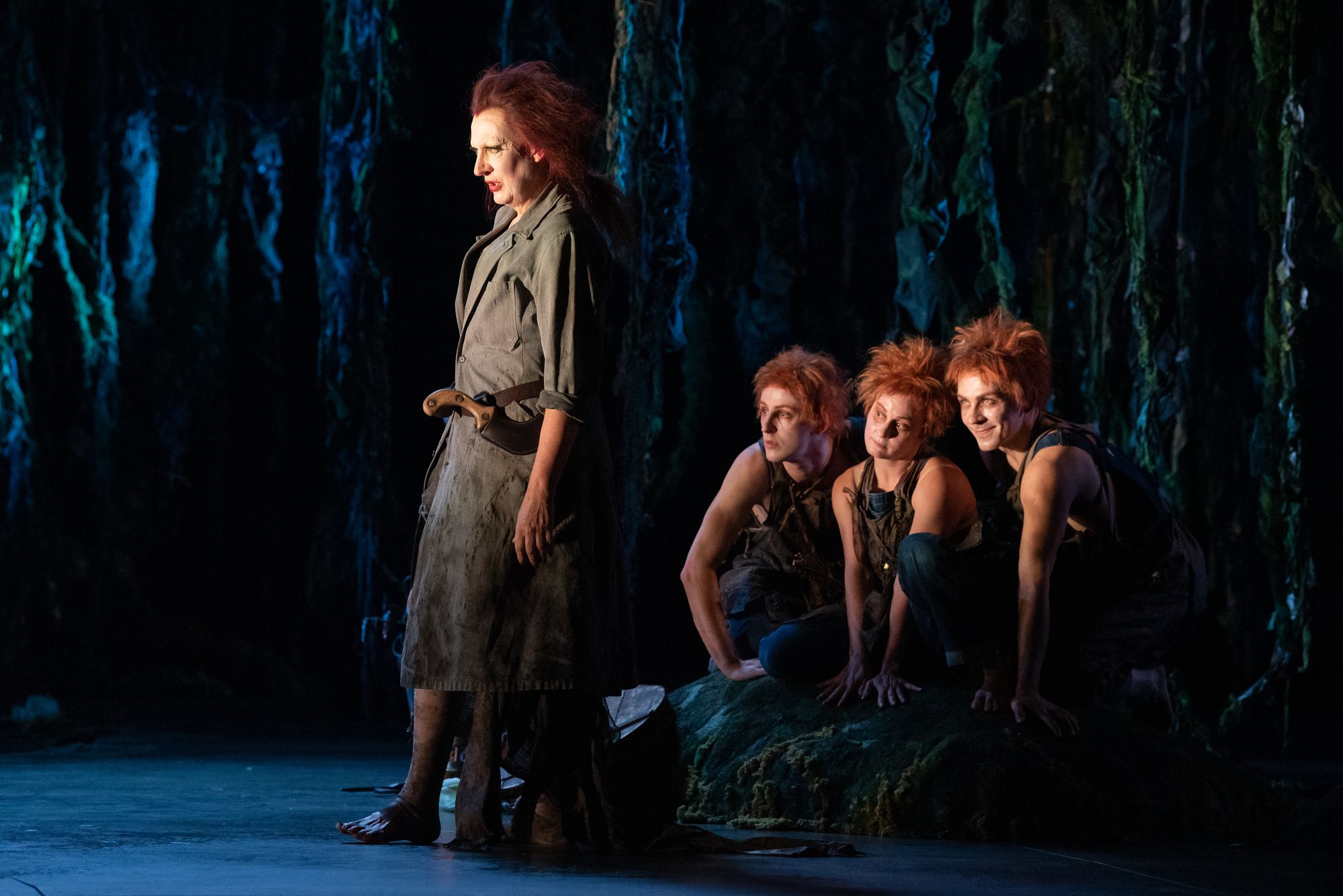 Matthew Rose was slated to sing Vodník, Rusalka's father, but was replaced by the young Russian baritone Aleksei Isaev (who last sang the role as recently as 2022, in Toulouse). Unfortunately, Isaev felt unsteady in the first act, and definition of melodic line was sometimes less than clear; there was significant improvement as the opera went on.
Intriguingly, the Foreign Princess (Cizí Kněžna, in Czech) is listed here as 'Duchess, the Prince's political equal'. Emma Bell was simply brilliant in her upper-class coquetry, while the forester and his nephew, Hajný and Kuchtík (Ross Ramgobin and Hunni Wu respectively) were fabulously entertaining. A trio of Wood Spirits, full of energy, and Josef Jeongmeen Ahn as The Prince's Hunter completed the cast.
Musically, this is the Royal Opera House pretty much at the top of its game, and I am sure any unevenness between acts will iron itself out as the run continues. The production will certainly split opinion, but it is throught-provoking and achingly relevant in current times.
Asmik Grigorian will reprise the role of Rusalka at the Bavarian State Opera in May this year, in a production by Martin Kušej.
The programme booklet with the Covent Garden production includes a wonderful essay by Marina Warner (who also contributed to Glyndebourne' season brochure on myth and fairytale, and who is an expert in this field – her book Once Upon a Time: A Short History of Fairy Tale is chock-full of wisdom).
The performance history of Rusalka in the UK is noteworthy: it was only premiered in a major house at Sadler's Wells in 1959 and the opera only really entered the repertoire at the 1983 ENO production directed by David Pountney and conducted by Mark Elder (this could have been my first-ever live opera, shortly after I arrived in London in 1983 – it was either that or ENO's Valkyrie – and I still remember the magical production of Rusalka, including the 'Song to the Moon' sung from a swing at a perilous height). Amazingly, the first Covent Garden performances were in 2003 (concert performances at that, conducted by Mackerras with Renée Fleming and Sergei Larin as Rusalka and the Prince, and Eva Urbánova as the Foreign Princess); the first fully-staged Rusalka at Covent Garden was as recent as 2012, conducted by Yannick Nezet-Séguin.
I've incluced a couple of recordings of Rusalka on the Czech label Supraphon below, the first conducted by the great Václav Neumann and featuring the just-as-great soprano Gabriela Beňačková; the other features the great tenor Beno Blachut and is conducted by Jaroslav Krumholz; both recordings come with proper Czech authenticity (Supraphon is a great label to explore, although be warned the recording quality can vary from the superlative to the somewhat risible in the earlier recordings). Here, too, is a link to the YouTube playlist of the complete Neumann version.
All photos © Camilla Greenwell