Discovering Schumann, and more ...
Hear Schumann's Cello Concerto in a new light; explore the music of Alfredo Piatti.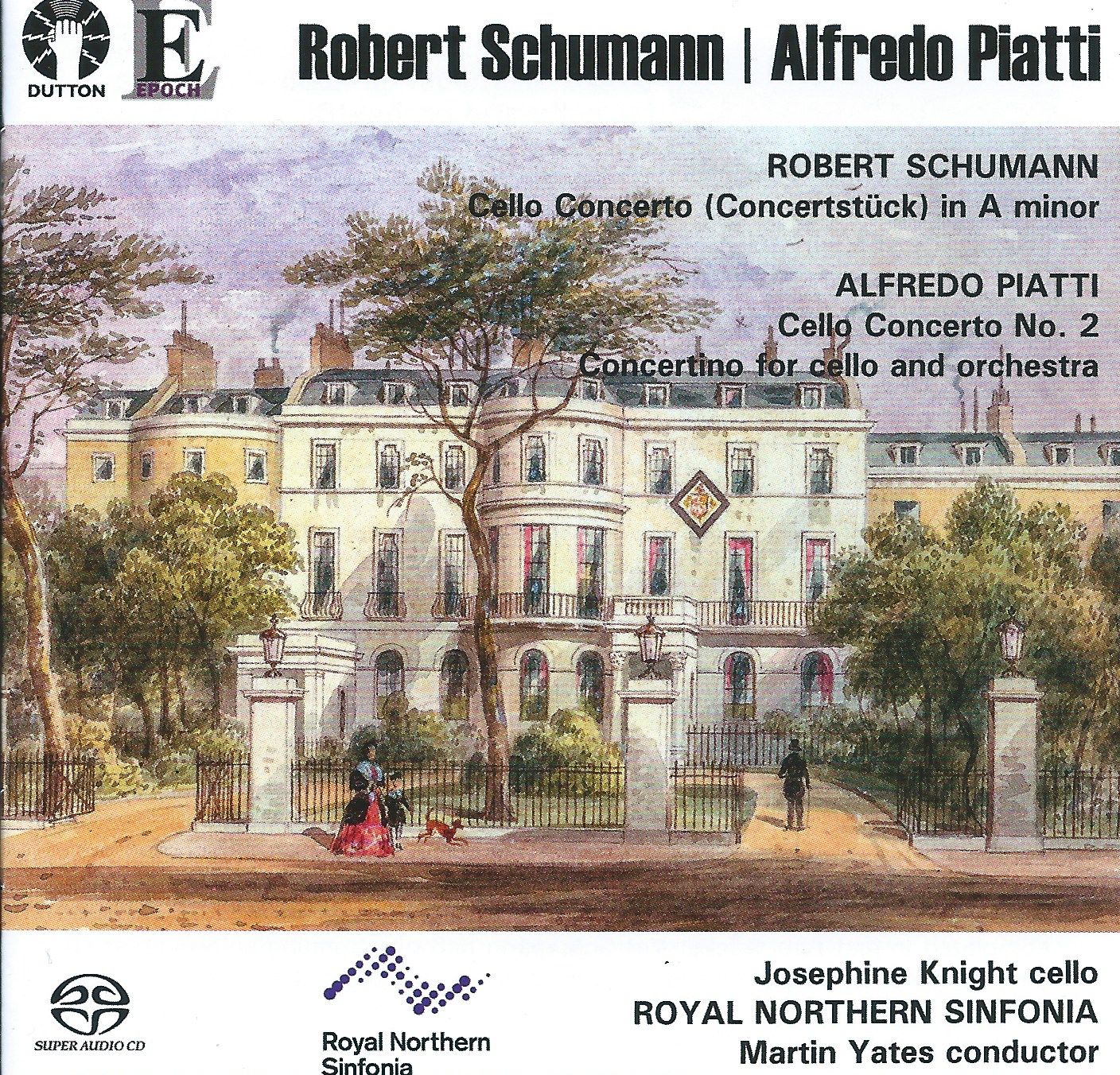 Robert Schumann's music represents the height of the so-called Romantic period in music. His Piano Concerto in A minor is incredibly popular and well-known; the  Cello Concerto, like his Violin Concerto, lives in its shadow. The enterprising  UK-based Dutton label  released  an SACD in late March of a Schumann World Premiere: the original version of the Cello Concerto ("Concertstück": see below). It features the fabulous cellist Josephine Knight (pictured below)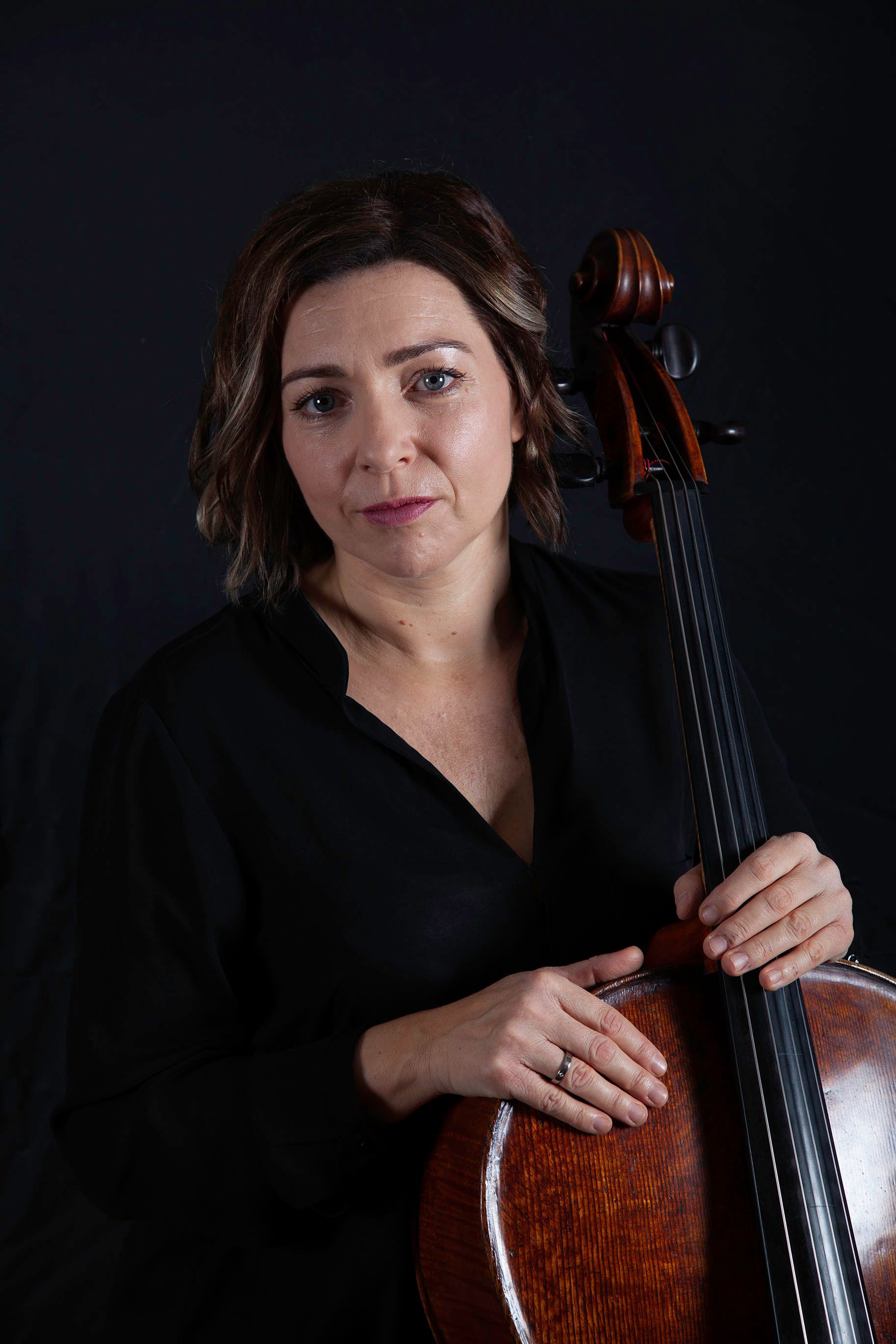 London concert-goers may remember a stunning performance of the standard score of the Cello Concerto at the Royal Festival Hall in February 2020 by Sol Gabetta with Japan's NHK Orchestra (the link is to my review of that event). But Josephine Knight had doubts as to the truth of that score, and travelled to Krakow, Poland, where in the Biblioteka Jagiellońska she discovered and studied the original score from 1850. This, then, is Schumann's first thoughts on the Concerto; he wrote it in two weeks and called it a "Concertstück" (German for concert piece). When the score was published, in 1853, it was a very different work; Schumann, in a more delicate state of mind by that stage, had been influenced by various cellists in Düsseldorf, where he worked. That meant a substantially different score, including a notably different ending, as opposed to the more daring, forward-looking one of the Concertstück. Josephine Knight's new edition will be published by Edition Peters: publication is planned for October 2020, pandemic-permitting.
Not every musician has "passionate about urtext and dog owner" in their Twitter biography, but it does give an indication of how important all this is to Knight ("Urtext" is German for "original text"). Check out this video, which includes a commentary by Professor Timothy Jones, Deputy Principal of London's Royal Academy of Music. As Jones says, it was a cellist  who messed up the proces in the beginning, and now it's a cellist who's putting it right 150 years later. Stringed restitution, one might say.
Also please enjoy this video, which includes comments from the recording producer Michael Ponder and the conductor Martin Yates as well as introducing the coupling, two pieces by Alfredo Piatti (1822-1901; incidentally, Josephine Knight holds the Alfredo Piatti Chair at the Royal Academy of Music).
These couplings are no less interesting. A sort of Italian-English composer who takes from Arthur Sullivan (of G & S fame) as much as from Bellini, Alfredo Piatti's writing is taxing but beautifully songful. The score of Piatti's Second Cello Concerto was in the Royal Academy Library, with the original orchestral parts; and the orchestra has plenty to do in these delightful, fresh works, with some delicious woodwind writing in the Concertino's finale.  Although born in Bergamo, Piatti played a vital part in England's musical life from 1846 onwards, both in London and in Manchester with the Hallé Orchestra (with whom he played 23 times!). The Second Concerto, at around half an hour the longest piece here,  includes a singing, glorious slow movement.
In order to get a flavour of Piatti's music here's a lovely Siciliana, op. 19, for cello and piano played by Paolo Bonomini and Naoko Sonoda:
More even than the disovery element, Josephine Knight presents us with life-enhancing music; music to lift our spirits in our troubled times.
No Spotify link for the Schumannn/Piatti, but we've included one of Josephine Knight playing Cello Concertos by Leonardo Leo (1694-1744) with the English Chamber Orchestra. Why? Make sure you come back to Classical Explorer on Sunday (ideally stopping off on Friday and Saturday en route) to find out!.