City Lights: Violinist Lisa Batiashvili roams the Globe
Warmth and friendship suffuse this album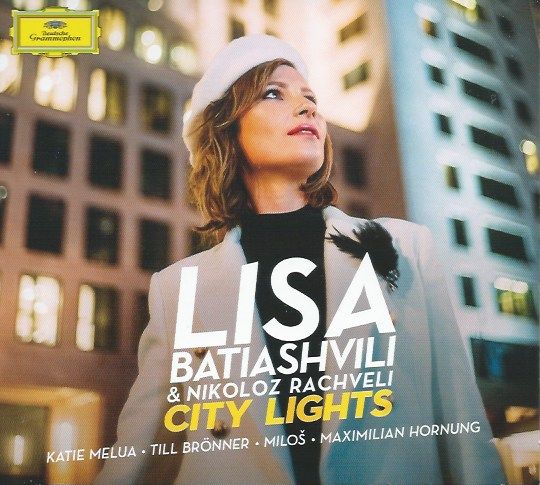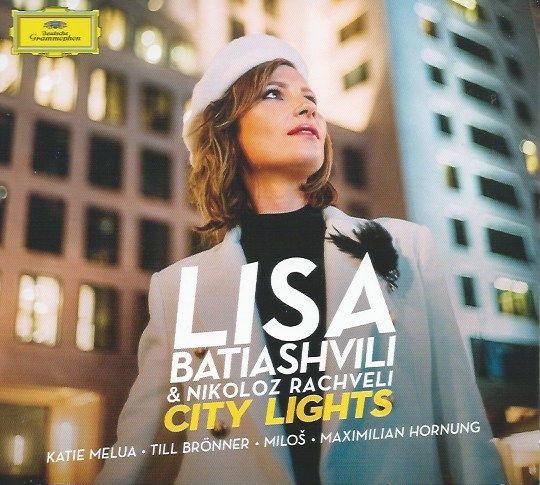 Warmth and friendship suffuse this album, the result of a kitchen table conversation between two of Georgia's leading musicians, violinist Lisa Batiashvili and the composer, conductor and musical polymath Nikoloz Rachveli. Their starting points were Charlie Chaplin and Ennio Morricone, the idea being to visit a host of cities. The disc takes its name from Chaplin's 1931 film City Lights, and so it is only fitting that the programme starts with a medley, City Memories, that includes two Chaplin pieces: "The Terry Theme" and "Awakening" (both from the film Limelight). Those two pieces sandwich Sánchez' "La Violetera" (from the film City Lights) and Daniderff's "Je cherche après Titine" (from Modern Times), both written for Chaplin films.
Bach (representing Munich) comes across in a decidedly laid-back arrangement by Anders Hillborg:
From City Lights to the City of Lights: for me, it is the bitter-sweet Paris Violon by Michel Legrand that hits the spot perfectly, the acme of Parisian nostalgia (a powerfully shot video this one, well worth a look):
One might well expect Marlene Dietrich when it comes to Berlin, and indeed we get a fascinating arrangement of Ralph Siegel's Ich hab' noch einen Koffer im Berlin (I've left a suitcase in Berlin) by Rachveli, with the arranger on piano, the laid-back trumpet of Till Brönner, and Hermann Wömmel-Stützer on double-bass. We're not a million miles away from the Florentine Three Divas experience of the other day here:
Lovely to have a Johann Strauss (dad) piece to represent Vienna, the lively Furioso Galopp. And how emotional to have the Love Theme from Morricone's Cinema Paradiso. The disc was recorded in 2019 so obviously nobody could know this would take on an added layer of poignancy (Morricone passed away in early July 2020, aged 91). This takes us to Rome. But instead of playing the track on the disc, let's try an alternative, a performance at Verbier in which Bariashvili is jouned by Gautier Capuçon:
There are still five cities to visit on this whistle-stop global tour. Piazzolla is the perfect representative of Buenes Aires (a medley of three pieces), while an arrangement by Tamás Batiashvili of Dvořák's Largo theme from the "New World" Symphony stands for New York.
Nice to kear Katie Melua (with Zurab Melua on guitar) in Rachveli's arrangement of Melua's own No Better Magic:
Melua's voice is itself magical, there's more than a hint of Billie Holliday about this! Perhaps inevitably, after a swift stop in Bucharest (Koncz' The Lark), the disc ends in Tbilisi with Rachveli's Medley on themes by Giya Kancheli. This is a piece for violin, tape (which holds thee vocalists, David Abesadze, David Nozadze and Nikoloz Kirvalidze) and orchestra, highly atmoshperic, absolutely beautiful: Batiashvili's high register is absolutely spell-binding.
Most of the tracks are with the Berlin Radio SO; the Piazzolla plus the pieces for  London, Bucharest and Tbilisi are with the excellent Georgian Philharmonic Orchestra.
A World tour from one's armchair. Decidedly carbon-neutral and CoVID safe, beautifully programmed and fully satisfying. Links below: