Rare Bassani: Affetti Canori
The young Cremonese soprano Anna Piroli is clearly a name to watch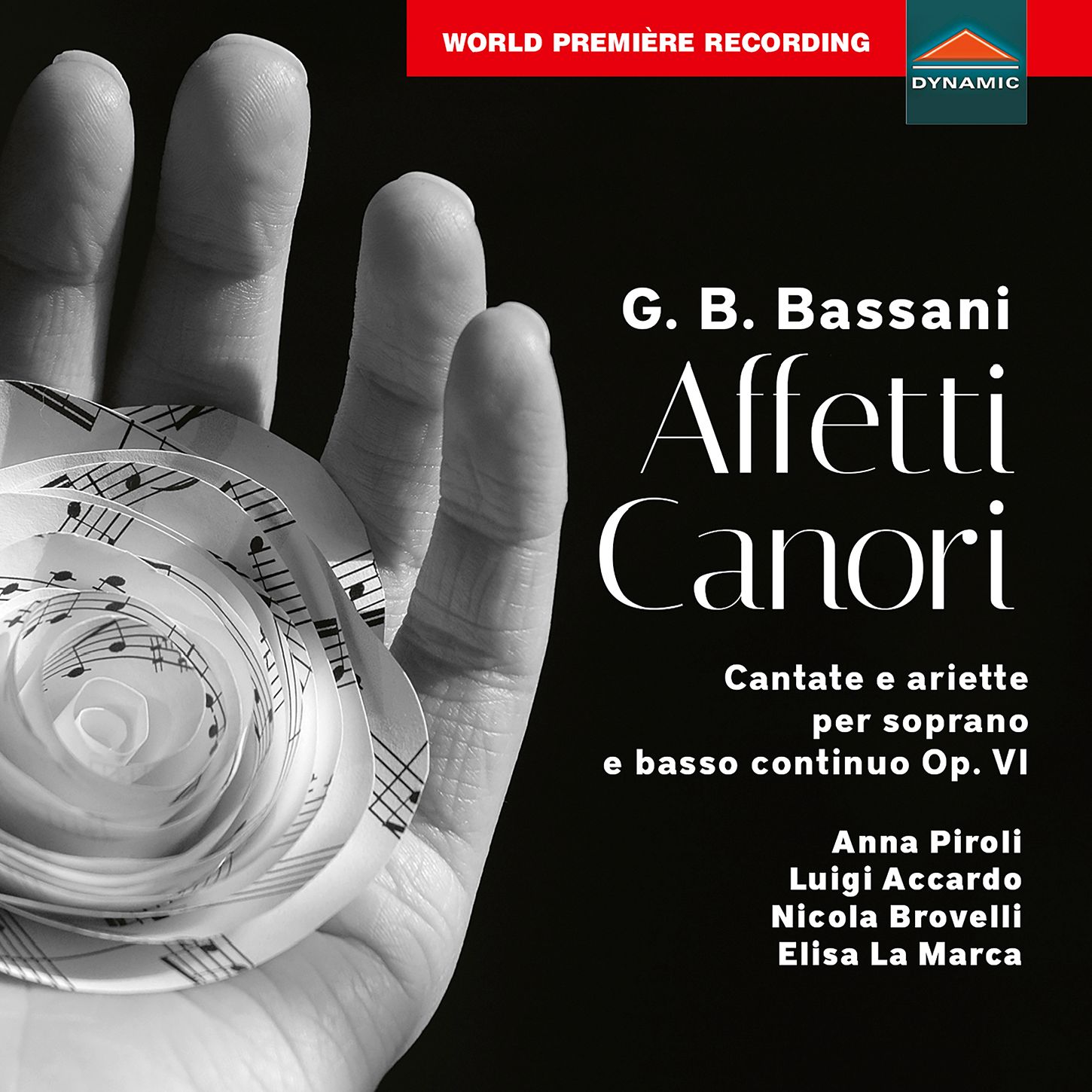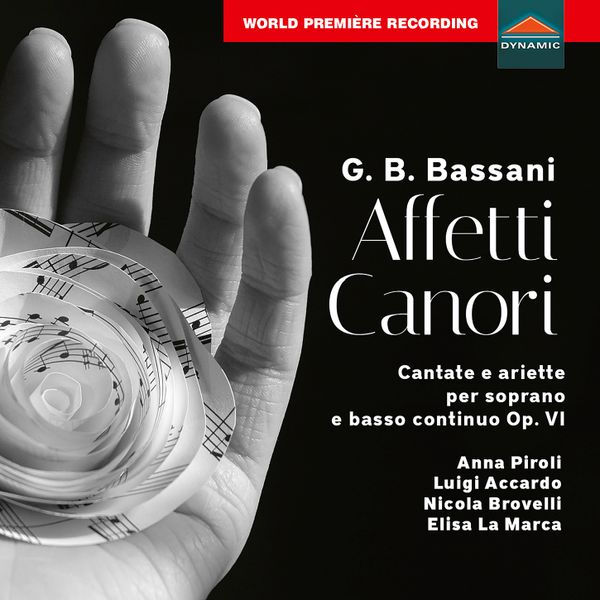 A contemporary of Arcangelo Corelli (see this post, for example), Paduan composer Giovanni Battista Bassani (c. 1650 - 1716) wrote a sequence of "Cantate amorose" (love songs), and his 1684 collection, Affetti canori cantate et ariette published in Bologna, constitutes his mature masterpiece. Once you hear the music you'll hear that it is amazing that this is the World premiere recording!
The archetypal trope of love as suffering is explored; but he music is far from universally lachrymoase, as we can hear from the dance-like passages in the first piece we hear, an aria "Occhi amorevoli":
Bassani was a  fine string player and organist. The music itself is astonishingly rich, not least due to an expressive and imaginative use of chromaticism. Soprano Anna Pirelli has a beautifully light voice that negotiates Bassani's grateful writing beautifully. She is jioned by Luigi Accardo as keyboardist (who plays and Andrea di Maio copy of a n 18th-century Tuscan instrument), Nicola Brovelli on Baroque cello (a Maurizio Vella, Cremona, after a Giovanni Paolo Maggini, Brescia, c. 1600) and Elisa La Marca on 14-course theorbo (a 2013 Giuseppe Tumiati after Vendelio Venere, Padua, 1611) and Baroque guitar (Anna Radice, 2019, after a 17th-century anonymous maker). The instrumental group sounds beautiful, caught in a warm, supportive recording.
At the time of composition, Bassani was at the height of his powers: after being appointed prince of the prestigious Accademia Filarmonica in Bologna, in 1683 (the year prior to the publication of the present pieces), he had made his opera debut at the Teatro S. Angelo in Venice with Falaride tiranno d'Agrigento (Falarides, tyrant of Agrigento) on a poem by Adriano Morselli, one of the greatest librettists of the time. Much of Bassani's works while in employ at the Santa Maria Maggiore at Bergamo (where he was appointed Maestro of the basilica in 1712) had been around funerary matters, so these works offered a very different outlet; and, unsurprisingly, the laachrymose passages here are hugely effective!.
The music contains huge contrasts, therefore, sometimes within one movement. Try this one from the Cantata Luci brune ho il cor ferito, the final aria, "Pugnar con due pupile"; notice how Piroli moves not just in terms of agility but also in terms of Affekt between modes of utterance:
.. before closing with the impossibly beautiful "Mio cor dunque preparati" - here the darker moments seem cloaked in darkest velvet:
The form of these cantatas is straightforward sequences of aria-recitative- aria, or alternatively recitative-aria-recitative, sometimes simply in three movements, sometimes (as in the Cantata "Ardea di sue begi'occhi") in eight movements. Throughout, chromaticism (here often as a precursor of the Neapolitan sixth) is used expressively.
Perhaps one of the most touching arias is ""Che ti costa o bocca acara", the first movement of the cantata of that name:
I finally just want to give an example of the splendid fluidity of Bassani's writing and the contrast that with an emotional heaviness - not in aria, but in recitative. So here's the stand-alone aria, Un occhio vezzoso, an example of the former:
... and for the latter, here's the recitative, "Lungi dal ben ch'adoro":
While at 56 minutes this may not ne the longest compact disc out there, it is one of the most consistently beautiful and emotionally affecting. Booklet notes are extensive, and full Italian text with English-only translation are both included. Plus, the young Cremonese soprano Anna Piroli, her voice of astonishing purity and possessed of the ability for great virtuosity, is clearly a name to watch in the field of Baroque music ...