Corelli's Concerti grossi, Op. 6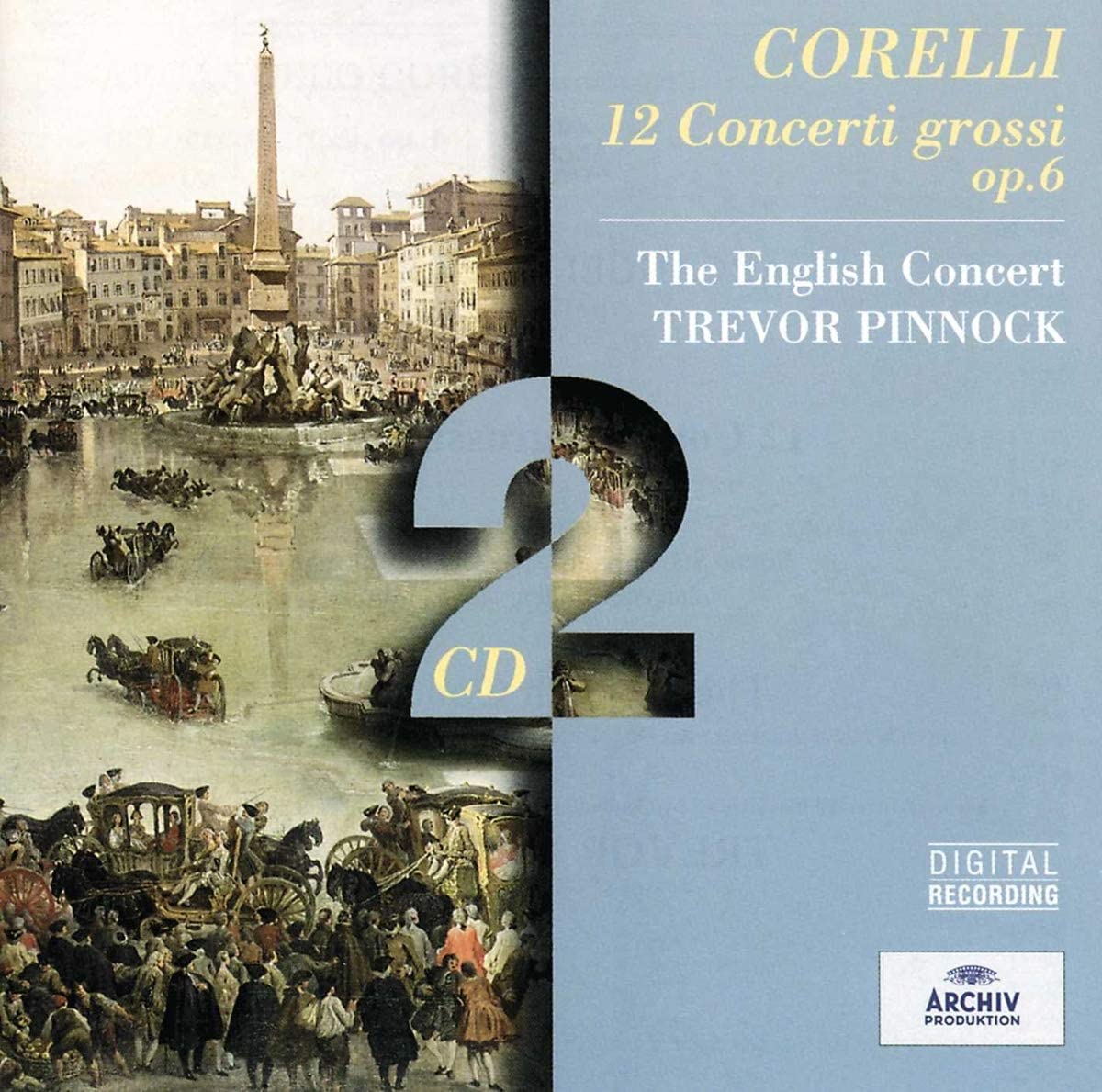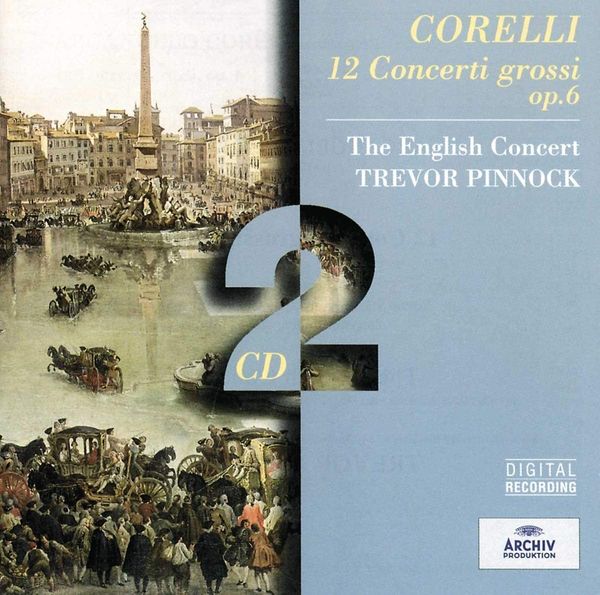 Back in December, Classical Explorer reviewed a Naxos Christmas disc, Per la Notte di Natale; on it was Corelli's so-called "Christmas Concerto," just one of the twelve concertos that make up his Op. 6 (published in 1712).
Here, then, is the complete set, seminal works in truly classic performances recorded in London in 1987 (Henry Wood Hall) and 1988 (Abbey Road Studios). The English Concert to this day enjoy a richly deserved reputation for pure excellence; this particular two-disc set won the Gramophone Early Music Baroque Award in 1989, deservedly so:


Hearing pointed playing of such accuracy is an absolute joy; it brings Corelli's music to life.
The set was so important because it sets a concertino group of soloists against full orchestra (ripieno) and sets up a model that was followed throughout the Baroque: Handel, famously, wrote a set of Concerti grossi that was also his Op. 6 (there are other links: Corelli led the orchestra in Rome where Handel's Triumph of Time and Truth and La resurrezione were premiered). The set includes the sonata da chiesa (church sonata) layout (slow-fast-slow-fast, Nos. 1-8) and the dance music of the sonata da camera (chamber sonata, Nos. 9-12).

The first Concerto grosso (D major) is a paragon of invention married to elegance, particularly in the simply beautiful Largo fifth movement; notice how pinpoint the imitative entries are in the ensuing Allegro, too:
There are, as we have seen twelve concertos; what Corelli does is to create twelve different micro-universes: each piece has its own flavour.  At the other end of the emotional spectrum is the powerful opening movement of the Concerto No. 6 in F:

... or the opening of the C minor Concerto grosso, No. 3:
The concertino group itself offers crispness and alertness, the  respected names of  Simon Standage and Micaela Comberti on violins and Jaap ter Linden on cello. Listen to the first movement of No. 4 (D major) to hear how attentive the solo group is to detail:


Of course the set includes that "Christmas Concerto," in a performance every inch up to the standard one can hear in the excerpts above (you can also sample via the Spotify links below).
The performances represent a true indication of the stature of The English Concert under Pinnock; the recording is simply beyond criticism; the music emerges as fresh and emotive as the day it was composed. What's not to like?