Bach from Philippe Herreweghe
Magnificently recorded in Waalse Church, Amsterdam, this is unmissable ...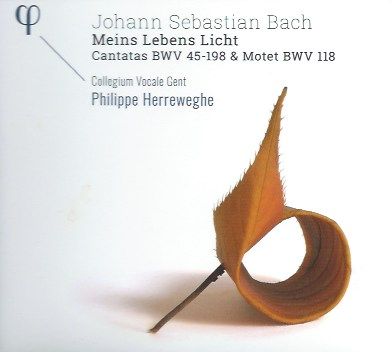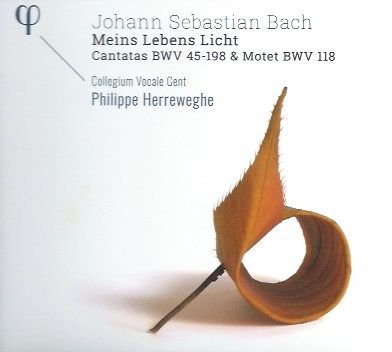 So, Easter Sunday! We considered Masaaki Suzuki's St. Matthew Passion here and his St John Passion here (and my review of Sir John Eliot Gardiner's St John Passion streamed from the Sheldonian Theatre, Oxford on Good Friday is here). We couldn't let Easter pass without some Bach though, and Philippe Herreweghe's most recent release on the Phi label fits the bill nicely.
We have presented promotional YouTube videos of discs before on Classical Explorer, but none as long and as wide-ranging as this one, which also includes the whole of the opening chorus of  Es ist dir gesagt, Mensch, was gut ist, the Cantata No. 45,  (BWV 45 - uniquely in Bach's catalogue, the numbers of the cantatas are the same as the BWV catalogue numbers; the text of that opening chorus is actually taken from the Old Testament book of Micah):
Herreweghe uses small chorus of 4:4:4:4 (SATB) that includes the soloists, as is often the way (soloists are: Dorothee Mields, soprano; Alex Potter, counter-tenor; Thomas Hobbs, tenor; Peter Kooij, bass). Strings are two to a part (except for x 1 double-bass) and the continuo includes organ, viola da gamba and lute.
That first cantata we hear, BWV 45 belongs to the third cycle of cantatas - it was written for the Eighth Sunday after Trinity, in 1726. It is a beautifully constructed cantata, a meditation on Christ's ordeals, with an eloquent tenor solo, "Weiß ich Gottes Rechte" (Since I know God's prerogatives) beautifully sung by Hobbs; but the "Arioso" (really a full aria) for bass, "Es werden viele zu mir sagen an jenem Tage" (Many will say to me that day) is a proper tour de force, and Kooij is magnificent. So let's hear him:
What inspired programming to place the Motet, O Jesu Christ, mein's Lebens Licht, BWV 118 (O Jesus Christ, Light of my Life) next. It has the number 118 as early Bach scholars believed it a fragment of a missing cantata; but Bach himself labels it as "motetto" in the two surviving manuscripts. It is an extended chorale arrangement that takes Martin Brehm's 1608 hymn and adds prelude and interludes for the instrumental group. After BWV 45, it appears as balm:
The third piece is the so-called "Trauerode," the cantata BWV 198, Laß, Fürstin, laß noch einen Strahl (Princess, let one more ray fall). It commemorated the death of  the Electress of Saxony, Princess Eberhardine, who died September 4, 1727, someone who had remained staunchly Lutheran throughout her life (unlike her husband, August "the Strong," who had converted to Catholicism in order to become King of Poland). That devotion to her belief system earned Eberhardine the nickname "Betsäule," or "Pillar of Prayer".
The piece is astonishing: delicately, but intensely and imaginatively scored. Listen to this alto recitative (here Alex Potter), and the winds underpinning of the "shuddering clangour of the tolling bells" (Der Glocken bebendes Getön):
At the centre of the Trauerode sits an extended alto aria, "Wie starb der Heldin so vergnügt?" (How contentedly did teh heroine die), a masterpiece in its own right (the booklet seems to give an alternative German text for this - page 30 - but the English translation translates the German we actually hear!):
Apparently, as Michael Maul's excellent booklet notes point out, the Trauerode provided Bach "with the scaffolding for his St. Mark Passion, of which unfortunately only the text has survived".
Magnificently recorded in  Waalse Church, Amsterdam, this is unmissable.