Naxos continues its Wranitzky series with more delights ...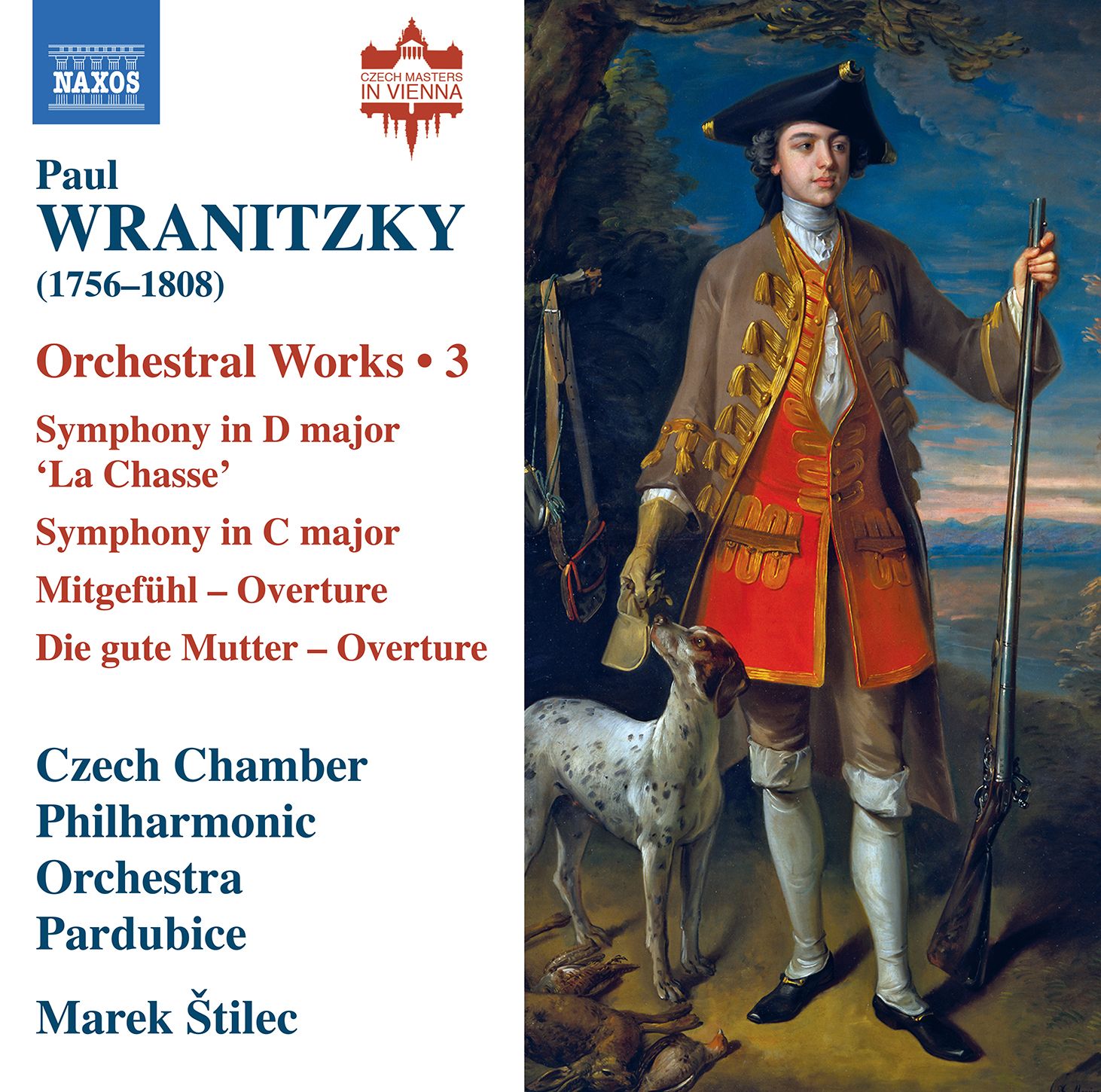 Classical Explorer has  covered the first two volumes of Naxos' excellent series of teh music of Paul Wramitzky (1756-1808) here and here. Here's the third offering, and a timely one. It;s's obvioulsy the season for hunting: ealier this weel we covered a sumphony ny Carl Stamitz that had prnounced elements ofthe hunt; now we have Wrantizky's Symphony in D, Op. 25 in its version with expanded orchestration. Before we get into that, though, let's start with a bracing Overture, that for Migefühl, an 1804 "Liederspiel" (a form invented by composer J. F. Reichardt that set pre-existing poems to create a simple, rural-based plotline). The piece is bracing, open-air delight, with the Pardubice orchestra, whose excellene we know quite well by now, on sparkling form:
The performance has all the bustle of the opera house before an opera buffa curtain-up; there's something about Mozart's Le nozze di Figaro Overture about Wrantzky's piece.
The Symphony in D, "La Chasse" keeps the hunting element up its sleeve until the finale. But to focus on that would be to miss out on the bright and greezy first movement:
No missing the pastoral elements in the lovely Adagio:
... and then on to that wonderful horn-call finale, which actually begins with just one such call:
A brief, briight and breezy overture (Die gute Mutter) separates this symphony from the lonvger Symphony in C, Op. 33/2, which was published in 1798. Despite its title of symphony, some of the material used came from Wranitzky's music for the stage. The opening Allegro maestoso comes from the  overture to the play Siri Brahe oder Die Neugierigen (1794), encased now into a very clear sonata form. (Maybe that's weher Apple got Siri from? .... you heard it here first):
It's worth quoting the Adagio for the eloquence of the Pardubice orchestra's oboe solos (and if you keep going, there's some lovely bassoon playing, too):
The material from that movement comes from comes from the third-act overture to the 1795 Romantic tragedy Die Spanier in Peru oder Rollas Tod, and there are more reworkings in the finale, which somewhat  surprisingly opens with a rustic slow introduction, a reuse of the short overture to the ballet Die Weinlese (1794):
This selection of World Premiere recordings continues the Pardubice orchestra's explorarions into Wrantzky's output. Conductor Marek Štilec clearly has great affection for the music and prepares accounts that are unfailingly stylish and performed to the highest standard.