World Premiere of SEEN by Joanna Marsh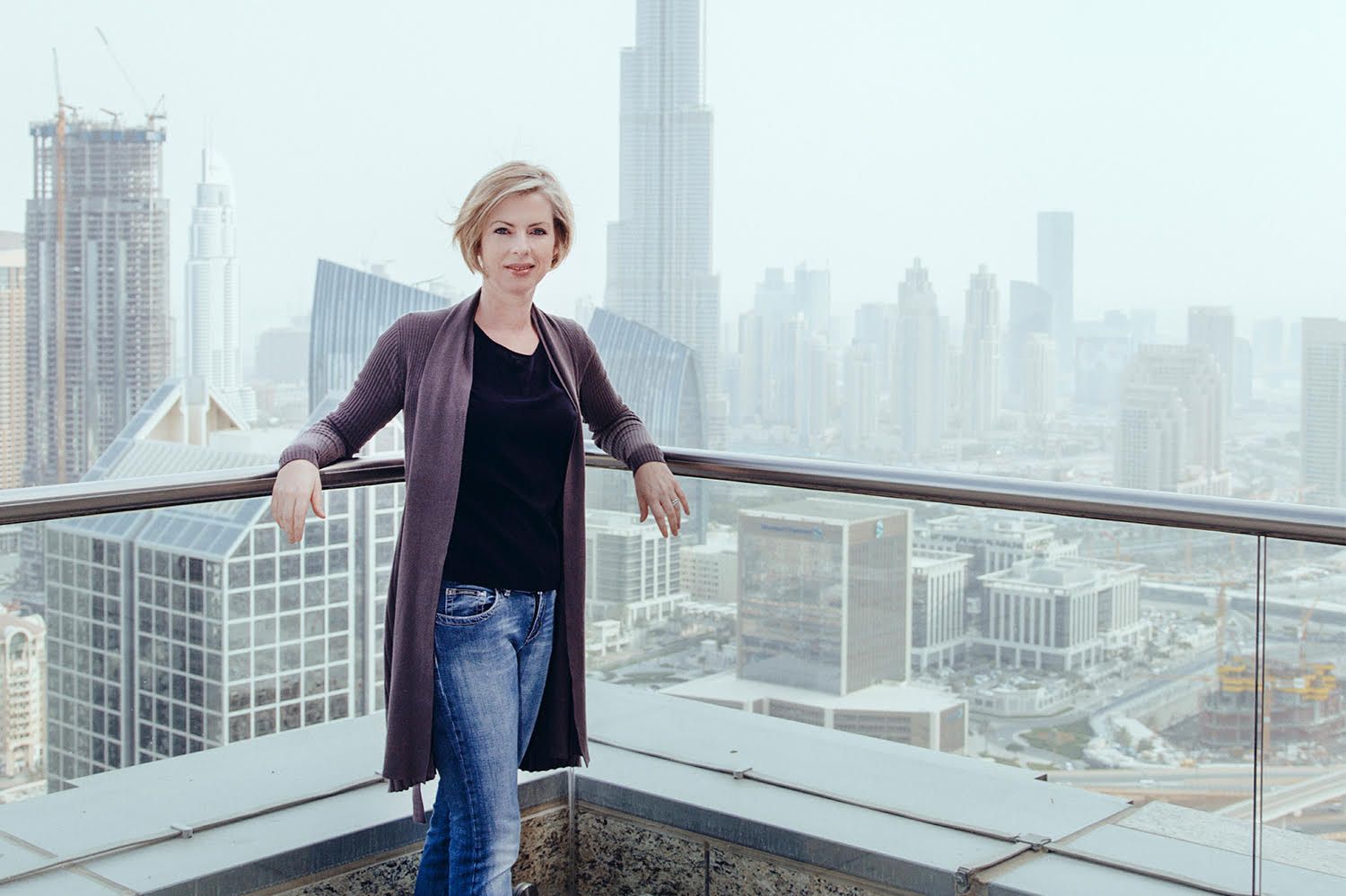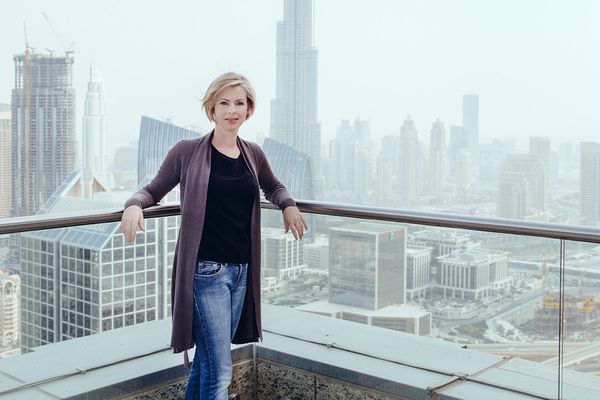 A new BBC Radio 3 vocal commission SEEN by composer Joanna Marsh for the BBC Singers will receive its world premiere performance at the Barbican Centre's Milton Court on 20th May 2022.

Scored for eighteen voices with live electronic manipulation by producer Glen Scott, the piece with a text by Fiona Lindsay portrays a reclaiming of self and identity, stripping away false narratives, empowering the speaker to demand
recognition on a contemporary stage.

Joanna ('one of today's leading composers for voice' Guardian) first began working on the commission in 2020, drawing from her previous experience writing choral music:
A mutual friend connected me with writer and creative producer Fiona Lindsay, who has expert knowledge of classical texts through her work with the Royal Shakespeare Company. When we first spoke, she had been producing a documentary series for Digital Theatre on themes connecting key
women in Greek plays, and I was transfixed.

Fiona explains,
I was particularly interested in the notion of strong female voices in Greek theatre who, over time, had their stories obfuscated and warped because male writers had been in control of the narrative. Who owns the truth of these stories? The characters in SEEN act as a lens to focus on the voices of those who have been marginalised; it's acall to action, to step forward and be seen!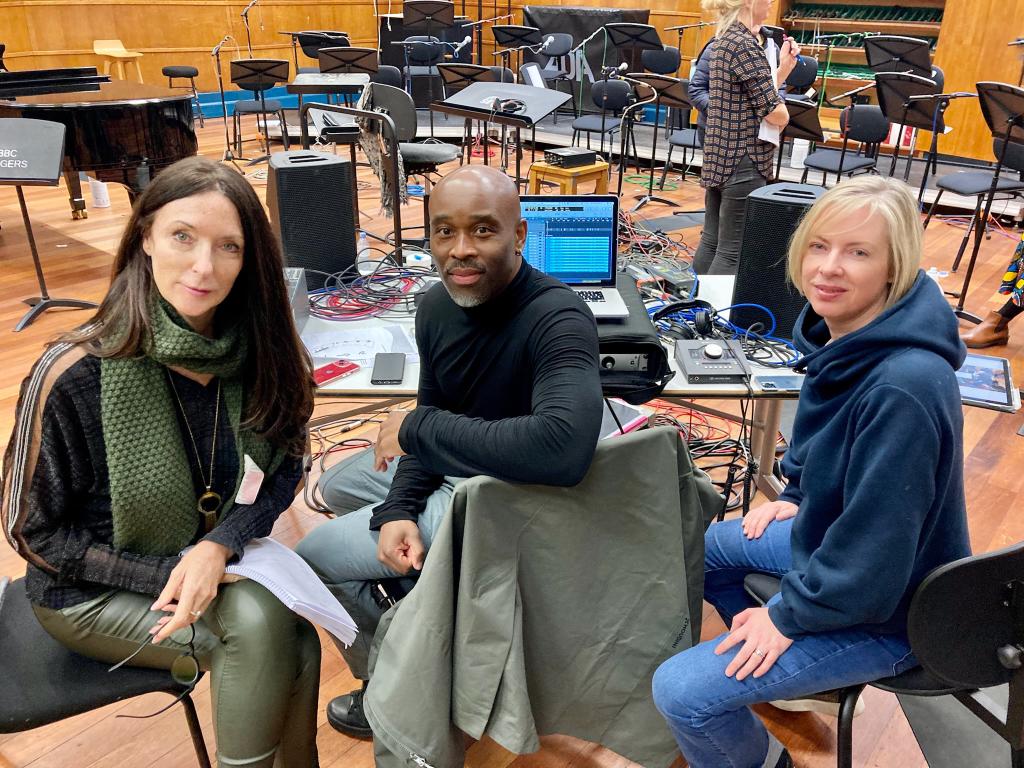 With the first-person 'lyrics' taking shape, Joanna connected with multi-instrumentalist, producer and sound engineer Glen Scott, whose wide-reaching portfolio includes projects with chart-topping artists including Craig David, Mary J. Blige and James Blunt. Throughout the creative workshops for SEEN, Glen dismantled pre-existing sounds and added an extra dimension through sonic manipulation. Each member of the BBC Singers has their own sound feed, allowing Glen to control the final output of each of the vocalists, expertly blending partially altered and partially unchanged sounds through his mixing desk.

When Joanna and I began our discussions about this project, we talked about creating depth beyond the acoustic abilities of the voice and what that might mean for the human ear if we looked at manipulating the notes, both  in terms of depth and frequency. I wanted to create another dimension within what we can ordinarily hear. It's been a sound engineer's dream to work on this commission, allowing me to push the human voice far beyond its usual boundaries.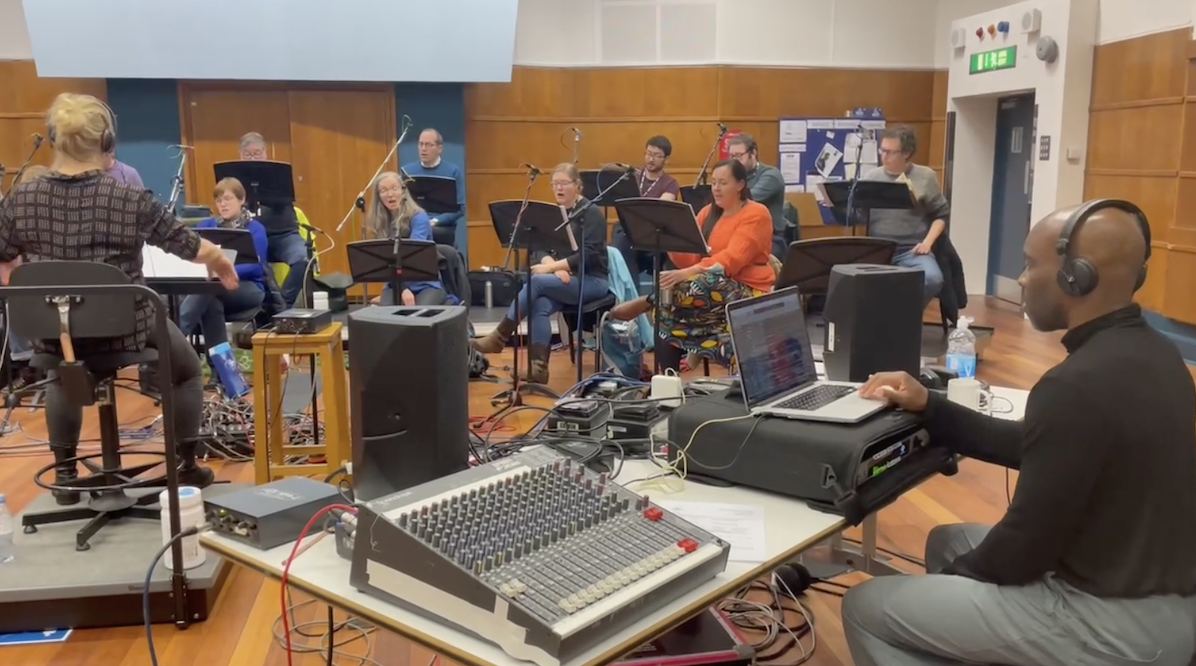 Throughout the 20-minute performance of SEEN, audience members can explore a multi-layered sonic landscape in real time, with each part seamlessly bound to the meaning of the music, allowing for unity between the acoustic and
electronic space.

Fiona says,
There's a combustion between language and the sounds within language, how they  work together to createmeaning. We've broken every rule within our respective creative outlets, which gives life to something truly exciting.

The world premiere of SEEN takes place on 20th May 2022 at Milton Court, Barbican Centre at 7:30pm, featuring the BBC Singers conducted by Sofi Jeannin.

Booking link: https://www.barbican.org.uk/whats-on/2022/event/bbc-singersjeannin-joby-talbot-and-joanna-marsh
In the meantime, let's hear some of Joanna Marsh's music. Here's the beautiful Fading performed at the church of St Bartholemew the Great by the Gesualdo Six:
... and links to two discs featuring Marsh's music, plus a Spotify link to a third.