Wölfl Piano Concertos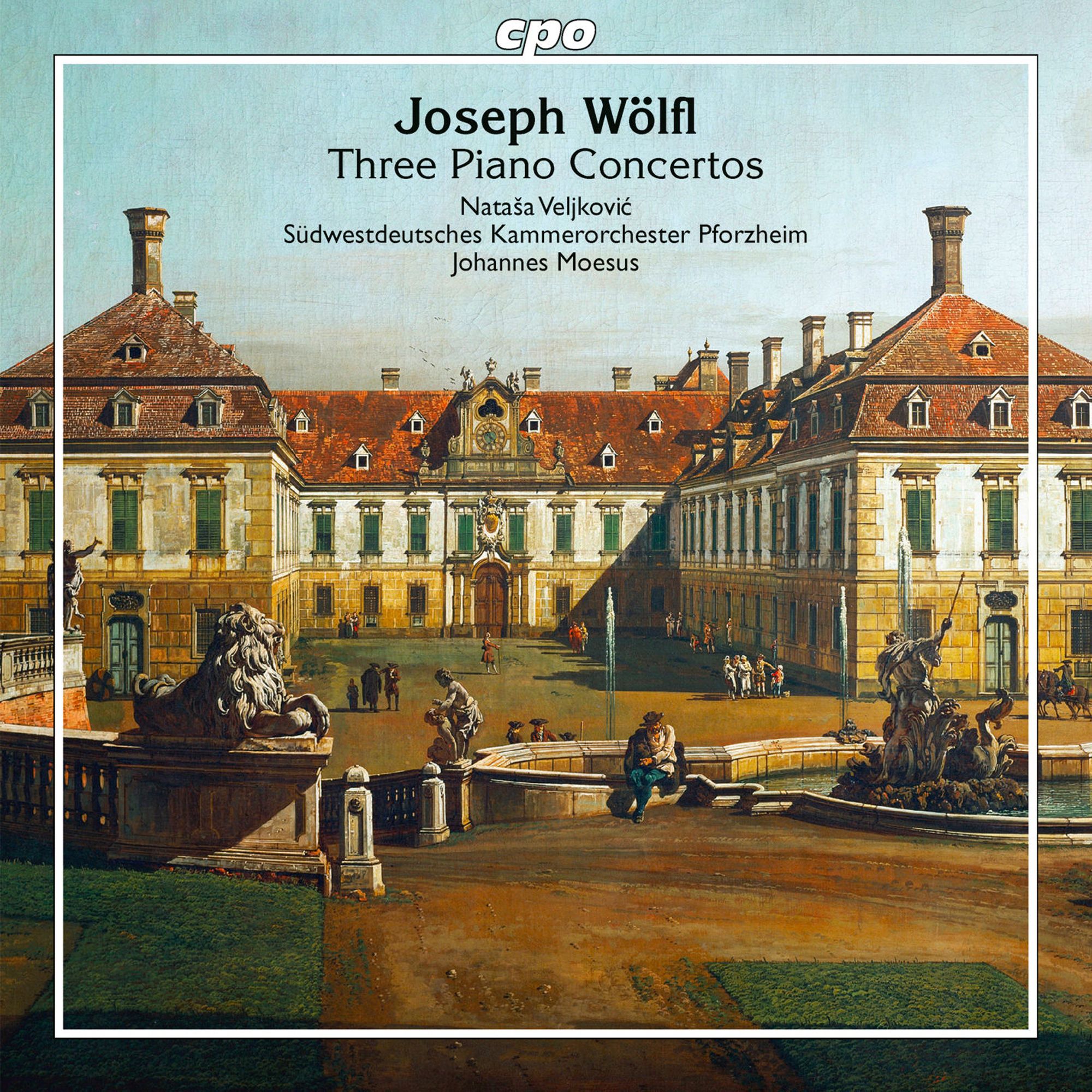 The music of the short-lived Joseph Wölfl (1773-1812) sits somewhere between Mozart and Beethoven: fomally closer to the former, in spirit sometimes approaching the latter.
By all accounts, Wölfl died in a "village near London"; allegedly in high debt. He was born on Christmas Eve, 1773 in Salzburg; we know that early on he was taught by eitehr Michael Haydn or Leopold Mozart. He was associated with Emmanuel Schikaneder's Theater an der Weiden (the same Schikaneder of Zauberflöte fame) and we do know he was not keen to settle anywhere - his life history is remarkably varied geographically.
There's certainly a "cleanliness" of writing in Wölfl's works that personally I link to J. C. Bach. Try the first movement of the Piano Concerto No. 2 in F, Op. 26 (1804):
I have to confess the Andante sounds more like an Adagio in this performance, though; better is the breeziness of the finale, with its lovely shifts in mood and its eminently Mozartian turns of phrase. Throughout, Nataša Veljković is a brilliantly eloquent soloist, with the outhwest German Chamber Orchestra, Pforzheim providing perfectlt crafted contributions under Johannes Moesus:
It's a lovely idea to separate the two concertos for piano alonw with a Concerto da camera for piano, flute an strings, published in London in 1810. Small-scale in scoring and ambition, it exudes a charm all of its own. Karin Geyer is the flautist who joining in the fun, and while the central  "Romance" has no pretentions for greatness, it is beautiful (and hevily Mozartian). It is literally only a couple of minutes long:
The opening of the Piano Concerto in F, Op. 32 (?1805) takes us into altogether more serious territory (and the opening tutti is both extended and decidedly symphonic):
This piece was the one that introduced Wölfl to the London public. Dramatic and built on marked contrasts, this is a perfect example of music that sits between Mozart and Beethoven. Veljković understands the music's basis extremely well, The slow movement's florid writing is surely closer to Beethoven:
Intriguingly, the finale is a set of variations (a form Mozart used as the finale to his C-Minor Concerto). Here, Wölfl gives us a theme that is really catchy, with an ending that feels like someone kicking their legs in the air:
One has to admire the enthusiasm of the booklet notes here (Wölfl's playing "tore along like a wildly foaming cataract," apparently)