Vivaldi: 12 Concerti di Parigi from Versailles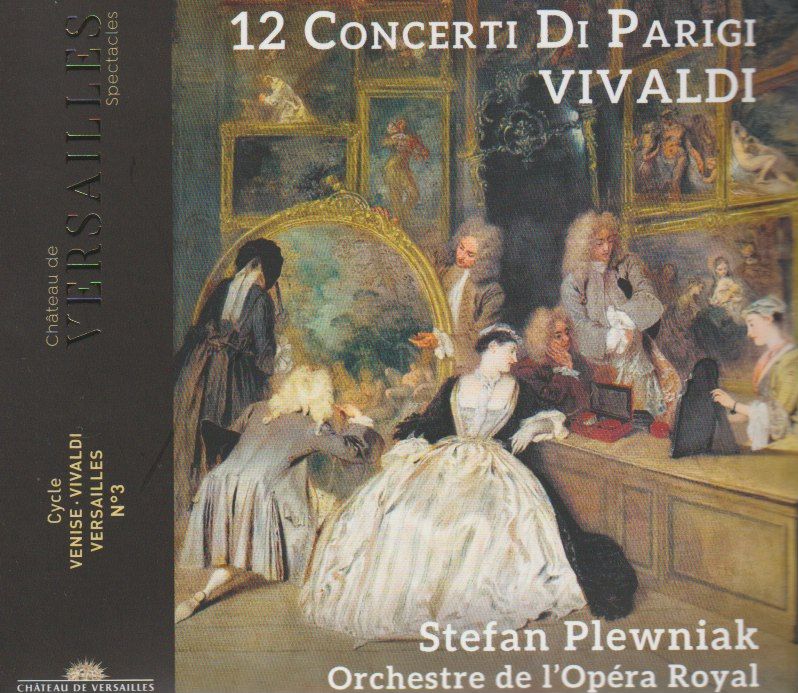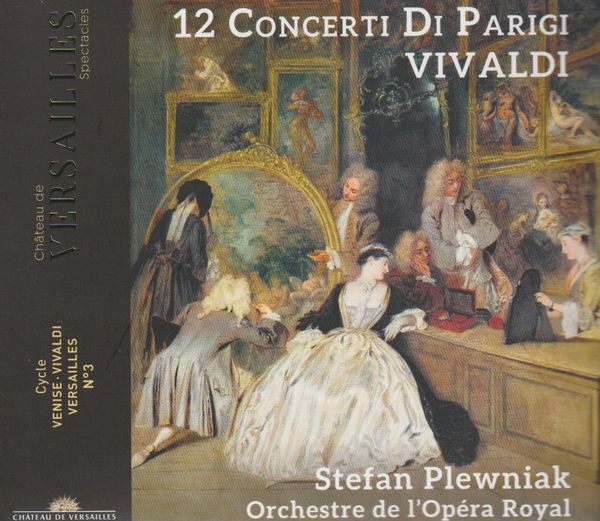 Some explanation is required firstly on what exactly these "Concerti di Parigi" are. They are "Ripieni Concerti," which means there is no single soloist. You might also encounter them as "Concertos for Strings". Most of them (ten out of the twelve) exist in other versions; the manscript is held at the Bibliothèque Nationale in Paris. They fizz with life, particularly in performances such as these.
Here's an introductory video for the project:
The charm of the central Andante to the Concerto No. 4 in F, RV 126, is remarkable; interesting that  Vivaldi ends this piece with a Menuet (although at Plewniak's speed it is more like a Scherzo). The slow movements in these recordings are remarkable: the almost dismissive gestures of RV 150 offer a case in point.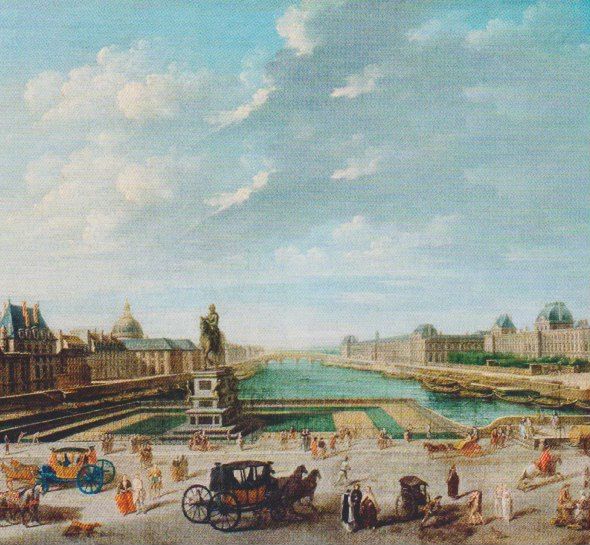 Plewniak's performances are perfectly judged: full of life and superbly recorded at Versailles.
Here's one of Classical Explorer's sunstantial  "bonuses": a full concert from Versailles of music originally for castrati with  Plewniak, 75 minutes of music and kicking off with some moody shots of the outside of the Palace of Versailles. Full programme and timings given below the video:

00:00:00 - Ouverture - Vespasiano | Ariosti 00:04:51 - Sagace è la mano | Hasse 00:10:48 - Lascia la spina | Handel 00:17:29 - Tra le procelle assorto | Graun 00:24:30 - Se il mio amor fu il tuo delitto | Handel 00:30:23 - La gioia immortal | Porpora 00:35:22 - Arrival of the Queen of Sheba | Handel 00:38:36 - Crude furie degli orridi abissi | Handel 00:42:29 - Alto Giove | Porpora 00:53:37 - Vo solcando un mar crudele | Vinci 01:01:26 - Temi lo sdegno mio | Porpora 01:06:32 - Sound the trumpet | Purcell 01:09:33 - Pur ti miro | Monteverdi
Filippo Mineccia | Alto Samuel Mariño | Soprano Valer Sabadus | Mezzo-soprano Orchestre de l'Opéra Royal Conducted by Stefan Plewniak
Vivaldi Concerti di Parigi (Versailles)