Verdi's I Lombardi: Pertusi, Pretti and Machaidze shine
A fine introduction to a Verdi opera that deserves far rmore performances than it actually gets ....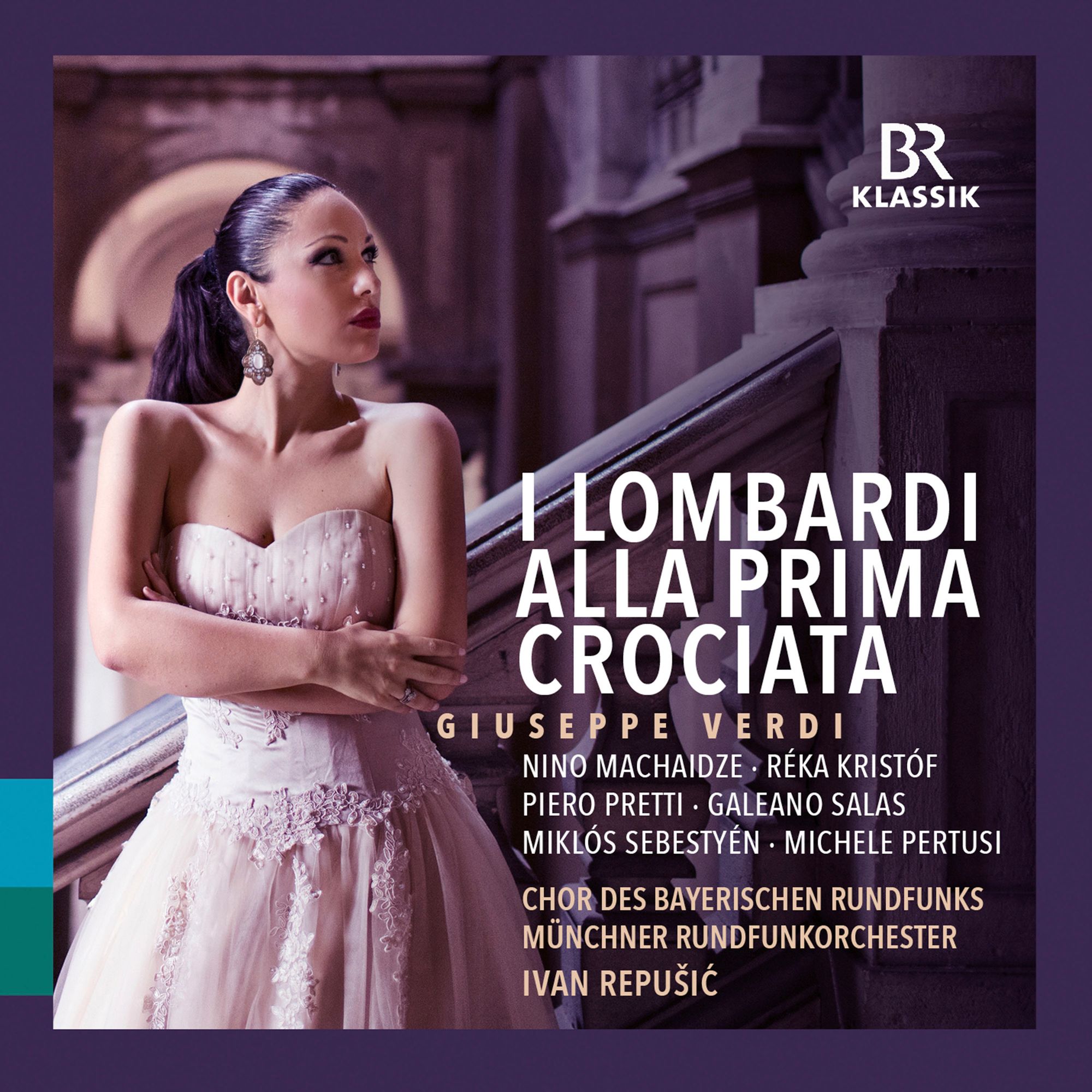 In the great pantheon of Verdi operas, I Lombardi usually gets short shrift. Good to have ultimate care lavished on it, then in this performance on BR Classic (the record label of Bavarian Radio) with the Munich Radio Orchestra and the Bavarian Radio Chorus under Ivan Repušić.
Here's the teaser:
Repušič is a new name to me, but listen to the care of phrasing in the overture, and the power of the tuttis. That care extends to the first chorus, where the Munich Radio Chorus is on fire, the balance perfect both within the chorus and between chorus and orchestra:
(the chorus at the beginning of the third act, quiet and reverential this time, is another aspect of their majesty).
The conducting of the act one finale is exemplary, too: notice how Rapušić revels in Verdi's "slithery" lines, accenting the moment-by-moment genius, while keeping his ear on the overall trajectory so the final moments of the act (with Machaidze's crowning soprano) make full impact:
There are many pulls to this set. The first and foremost for me was Michele Pertusi, who actually launches the solo vocal segment of the opera:
Hearing Pertusi just days ago in Modena as King Philip in Don Carlo was one of the major musical experiences of my life it's freely available on Opera Streaming). Pertusi remains in extraordinary voice, and his artistry is such that any compensations are made in the most musical and convincing ways.
Repušić's pacing is superb. He captures the urgency in the first scene of the act (it is after all subtitled "La Vendetta"); and then how he contrasts this with the Nuns' Chorus that opens the second scene:
"Vergini," comments Pertusi, plotting revenge on his brother, Arvino (sung in this performance by Galeano Salas). The close microphone placement allows us to track every nuance of Pertusi's artistry:
Réka Kristof, a name new to me, sings Viclinda, singing of her fear of Pagano's wrath and vowing on a pilgrimage to the Holy Sepulchre with her daughter Giselda. It is her daughter Giselda, here sung by Nino Machaidze, whose Scene and Prayer precedes the Act 1 finale. Machaidze's account of Giselda's Prayer, "Salve Maria!" is incredibly powerful:
I do find her second act "O madre, dal cielo" just slightly uncontrolled, however, and the same for her third act "Qui post il Franco!". And yet here Giselda, the subject of mockery in the harem in which she finds herself, prays to her mother, and the effect is spellbindingly beautiful:
It is good to have one of Verdi's finest duets here, too, "Oh belle, a questa misera": Giselda and Oronte (Machiadze and Pretti). This duet is any rebuttal that I Lombardi is too early in Verdi's output to be taken seriously:
The first act descends into Pagano's unintentional patricide. Pertusi is remarkable, as are the chorus' reactions, while Repušić keeps the whole together perfectly. Pertusi shine again in the second act in his compelling "E anchor silenzio!," set in a cave as a Holy Man, a hermit, awaiting the Crusaders. This really is a masterclass in Verdi singing, Pertusi's power here undimmed:
Another singer who featured in the Modena Don Carlo was tenor Piero Pretti, there in the titular role, here as Oronte (Acciano's son). He actually sounds better here than in Modena, his "La mia Leticia infondere" lusty, full-toned and finding his in full command of his entire range, with firm lower notes and a steely edge - just right - up top:
His "Come poteva un angelo" is nearly as impressive, his legato line long and sustained.
I do like Galeano Salas' dramatic take on Arvino (leader of the Lombard crusaders), although his voice is s touch weak in its lower reaches:
Incidentally, anyone who enjoys the famous chorus from Nabucco will enjoy this: the Chorus of Crusaders and Pilgrims from the final act. Not as great, perhaps, but nearly so, and containing more variety:
This is a live performance from the Prinzregententheater in Munich, from April 23, 2022. It is a fine introduction to a Verdi opera that deserves far rmore performances than it actually gets ...