Yulefest! Christmas from King's, Cambridge
Five years since its release, Yulefest! remains one of the finest Christmas discs out there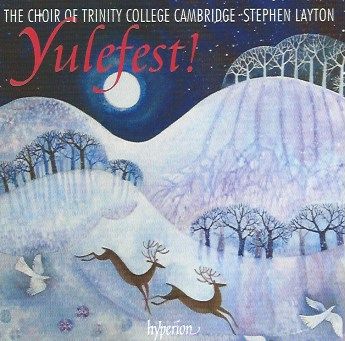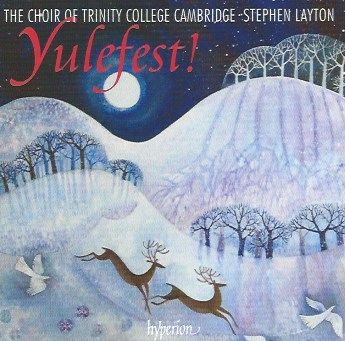 Released in 2015, this is a perfect melding of traditional and fun: at times, The Choir of Trinity College, Cambridge under Stephen Layton sounds like the King's Singers (Ben Parry's arrangemet of Jingle Bells); then its back to the ecclesiastical slant for Silent Night!.
This video gives an idea of what to expect:‌‌‌
‌‌
‌‌
Here, close-harmony standards rub shoulders with  a clutch of Nordic Christmas pieces; not a marriage that one might instinctively think of, but two strands that together work perfectly. Whatever the music, it is the arrangements that mark this out as special; in tandem, perhaps, with the soloists form the choir: tenor Hiroshi Yamako in Silent Night, or Jonathan Pacey in Bror Samuelson's Ave maris stella;or perhaps mezzo Anna Cavaliero and soprano Julia St Clair in Harald Sventelius' The Star.
Try Peter Graton's beautiful arrangement of Mel Tormé and Robert Wells' beloved The Christmas Song, or be reassured by the comfy familiarity of Reginald Jacques' arrangement of Away in a Manger.
There is something for everyone here, then, including a White Christmas sung with something of an American accent (the originating film was after all set in Beverley Hills, Los Angeles). And here's a Trinity Jingle Bells in a fun video:‌‌
‌‌‌‌
‌
‌Five years since its release, Yulefest! remains one of the finest Christmas discs out there.‌
‌
‌‌
‌‌
‌‌
‌‌
‌‌
‌‌
‌‌
‌‌
‌‌
‌‌
‌‌
‌‌
‌‌
‌‌
‌‌
‌‌
‌‌
‌‌
‌‌
‌‌
‌‌