Brahms Liebeslieder-Walzer, and more
While the Liebeslieder functioned as a considerable financial success for Brahms, today they shine as jewels in Brahms' crown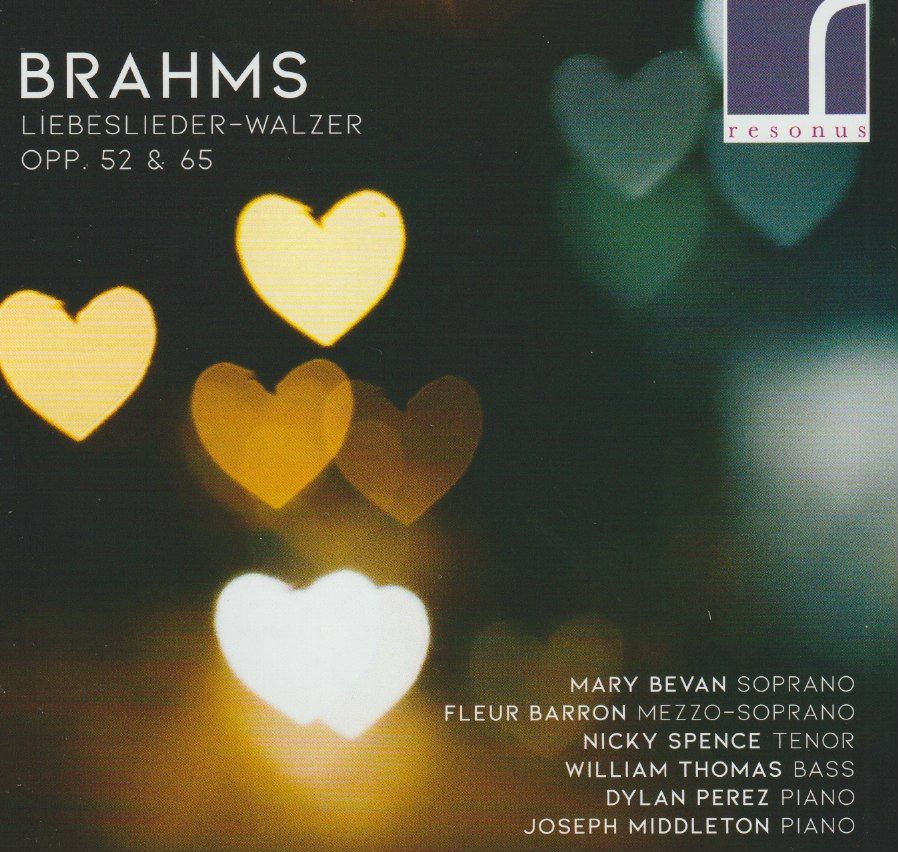 It is hard to imagine a more pleasant way to spend the time than with Brahms' Liebeslieder, for voices and two pianists. There are actually two sets, Opp. 52 and 65; sensibly, the present disc puts the two sets at either end of the experience, with a selection of solo songs in between.
The miracle ofteh Liebeslieder is that Brahms writes in a popular style for the time yet still sounds perfectly like Brahms: everything is beautifully constructed, and scored. And what joy there is here from thsi fine line-up of singers in this new Resonus release (Mary Bevan, Fleur Barron, Nicky Spence, William Thomas), and how the pianists excel (both established as fine partners in song: Dylan Perez and Joseph Middleton. Here's the very first song from the first set:
It is true that I still have a place for Toscanini's performance of the Liebeslieder, and surely there's a place for both! (I sit more in the Furtwängler camp but "the old bandmaster" was on form on this occasion:
... but at the end of the day, the daisy-fresh approach of the Resonus release wins out.
We move further towards the deep, profound Brahms we know and love in bass William Thomas' lovely acocunt of the song Feldeinsamkeit (Op. 86/2);
and to complement that, let's hear the amazing soprano Mary Bevan in Die Mainacht (Op. 57/8), a song of glistening, nocturnal beauty: :
It is almost impertaive to listen to this disc in one sitting, as then one really gets the contrast between the solo Lieder and the group Liebeslieder. Just listen to what Brahms can achieve with his forces in this, "Finstere Schatten der Nacht":
While the Liebeslieder functioned as a considerable financial success for Brahms, today they shine as jewels in Brahms' crown, as well as nicely expanding our view of him. Let's end with an explosion of vocal energy,in the seventh song of Op. 65, "Vom Gebirge Well' auf Wel":