The World of Nikolai Kapustin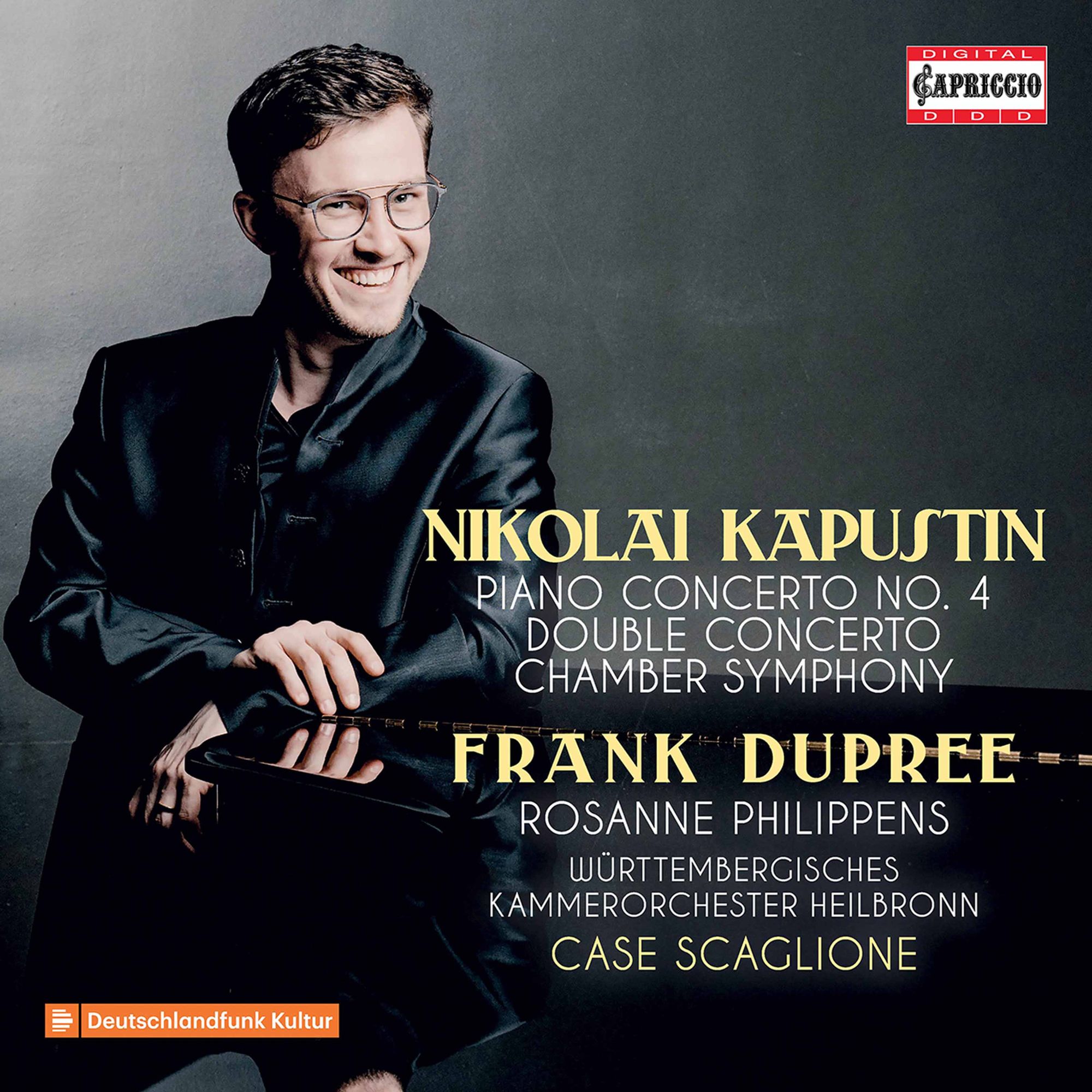 The madcap world of Nikolai Kapustin (1937-2020) probably first reached the general music-lover's attention when Hyperion relased two disc of his solo piano music performed by Steven Osborne. Here we have Russian jazz in symphonic format; many people seem to liken Kapustin to Gershwin in the synthesis of "Classical" forms and jazz, but the two sound completely different. Kapustin is often ratehr manic adn certainly more unpredictable than his American colleague.
Happiest away from the limelight, Kapustin was apparent in his element in his apartent, simply composing. But the joy is that we have his music out in te public domain now
You can get an indea of this new Kapustin album via this YouTube trailer:
Kapusitin's take on jazz and life is revealing:
Unser Leben ist wie Jazzimprovisation, es sollte immer spontan sein, immer im Moment und immer frei (One's life is like a jazz improvisation, it should be ever spontaneous, forever in the moment and always free)
We hear that sense of freedom in the performance of the 22-minutre Piano Concerto No. 4 (1989):

Frank Dupree is a superb pianist (he needs to be: there are torrents of notes here) and he is ably partnered by the Württemberg Chamber Orchestra, Heilbronn and Case Scaglione; theprominent drum kit, which has so much to do in duet with the piano, is played by Meinhard Jenne.
We mentioned Gershwin above and waxed lyrical on the similarities and dfferences between teh two. While t is difficult posit any similarities beyond the surface ones in the Piano Concerto No. 4, there are bigger nods towards the American in the Concerto for Violin, Piano and String Orchestra, Op. 105 (2002). The interactions between Dupree and the solo violinist here, the excellent Rosanne Philippens, sound beautifully off-the-cuff, while the slow movement, a Largo, offers both space for rumination:
The finale is delightful, a sort of jazzy hoe-down, but is much more besides, and just listed to teh manic stride piano breaks:
There are no specified solo instruiments in Kapustin's Chamber Symphony, and it's different in another way, too. The overall feel is much more serious than the solo works; here, teh shadow of Bartók seems in battle with the spirits of jazz. The whole piece feels more "constructed," (less like a written-down improvisation). None of which is a bad thing, and in fact offers real contrast. There is perhaps an eleent fo "Night Music" about the sinewy, shadowy counterpoint of the central Grave, beautifully played here by the Württenberg Chamber Orchestra:
This wonderful disc follows on from two previous Capriccio discs of Kapustin: Cello Concerto No. 1 (Eckart Runge with the Berlin Radio Symphony Orchestra under Frank Strobel) and a disc of sxaophone chamber music (links below).