The Suspended Harp of Babel
Timeless music from Estonia; gorgeous performances of the radiant compositions of Cyrillus Kreek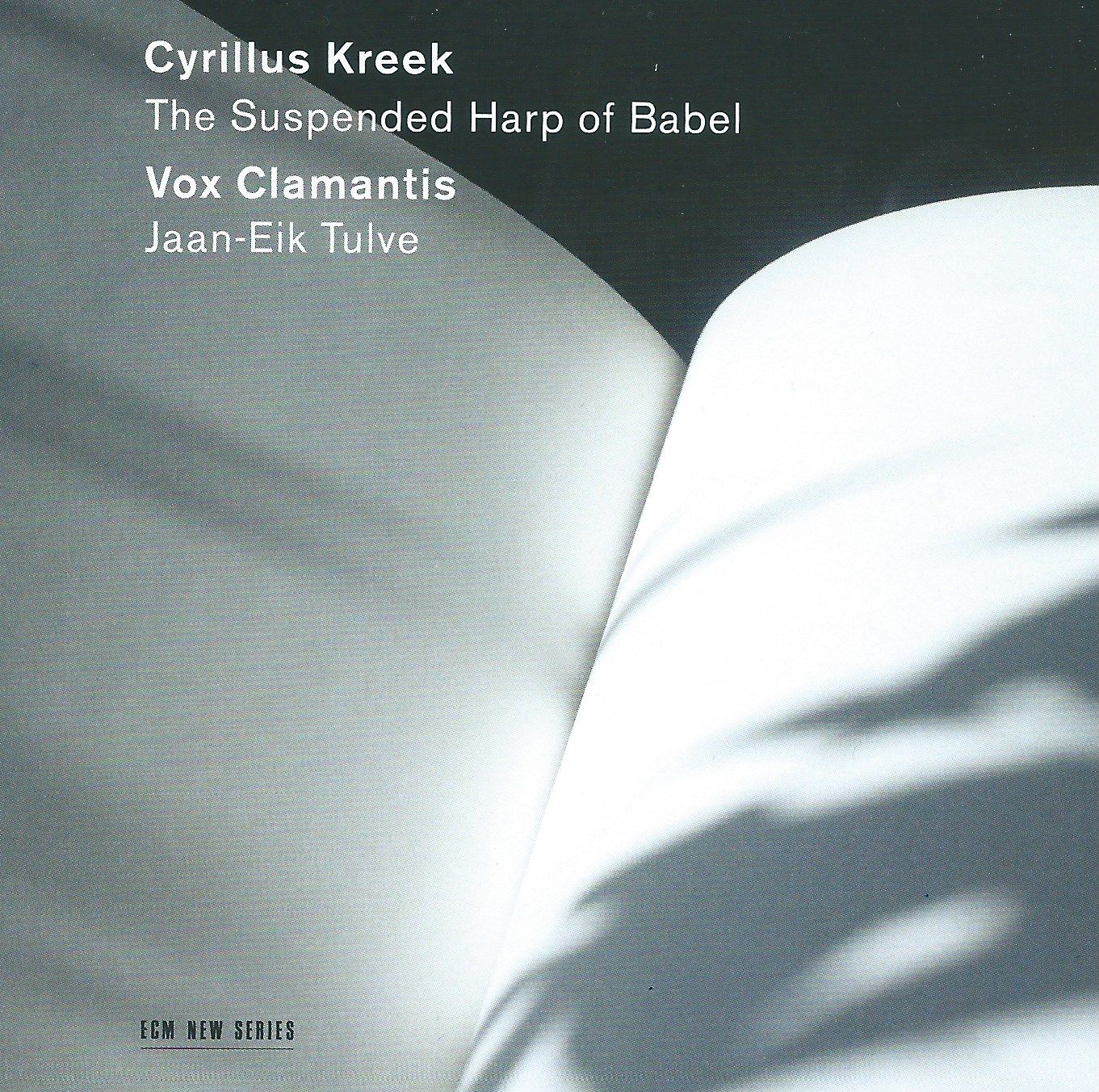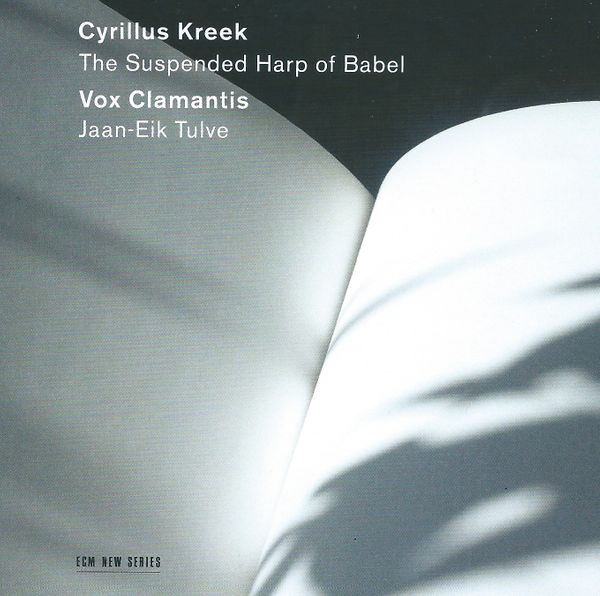 Lovers of the mystical, highly spiritual choral music of Estonia will be nourished by the more recent release of music by the long-lived composer Cyrillus Kreek (1889-1962); and although the disc cover seems to imply the music is all by Kreek, there are also folksy, catchy instrumental interludes by Marco Ambrosini.
The choral works are timeless in almost a literal sense: they were composed in the twentieth century and yet sound at once ancient and new. It is a remarkable symbiosis.
Born in Saanika, Estonia, Kreek wrote over 1300 songs; clearly, pardon the pun,  the voice "speaks" to him. And the choral music here is remarkable, its sense of eternity emphasised by the use of a drone on the "nyckelharpa" (a stringed instrument like a viola d'amore associated with Swedish folk music and played here by Marco Ambrosini) over which a "kannel" (an Estonian type of zither, played here by Anna-Liisa Eller) ruminates in Whilst great is our poverty, the second track; when the choir enters at one minute 19 seconds , the effect is pure vocal magic (and just listen to those  basses way down low!):
Each piece tells a story; the album, too, has its own journey, while including four of the seven self-standing Psalms Kreek set between 1914 and 1944. Just before the final item, there is a piece called The Last Dance performed by Marco and Angela Ambrosini, its earthy rhythms leading to a finale that takes in not only Kreek's O Jesus, Thy Pain but also a piece, the virelai (a type of medieval French verse) Dame nostre doulz viaire by the medieval French poet and composer Guillaume de Machaut (1300-1377), Dame, vostre doulz viaire, played on the ECM recording by kannel. Then, in a stroke of genius, with a setting of the chorale "O Haupt voll Blut und Winden," known to many from Bach St. Matthew's Passion - for more on that particular piece, simply see July 31's post and our report on the new Suzuki recording on BIS!  But here, old meets new; both shine, both benefit from each other. The performances by Vox Clemantis under Jaan-Eik Tulve are simply stunning.
There are a few record companies known for their recording quality. Hyperion and Decca spring immediately to mind; so does ECM. The ability to hear all of this in spectacular sound is a real advantage, while Paul Griffiths acts as a sage guide in his booklet notes, taking the listener into his expert hands.
So if this is religious music (and much of it is, there are no fewer than seven Psalms), it is a World away from an English cathedral's version. Suspended in time, we are invited into an interior space of exquisite open intervals, light years away from the planet's current worries.
And for those who haven't yet met Machaut, try this superb account of Dame nostre doulz viaire by singer Andriana Meyer with Charles Budó on organetto (a small medieval portative organ) :