Repost: Meet the Mendelsohns on Chandos: Fanny & Felix
A brilliant, life-enhancing disc that introduces substantive music, brilliantly recorded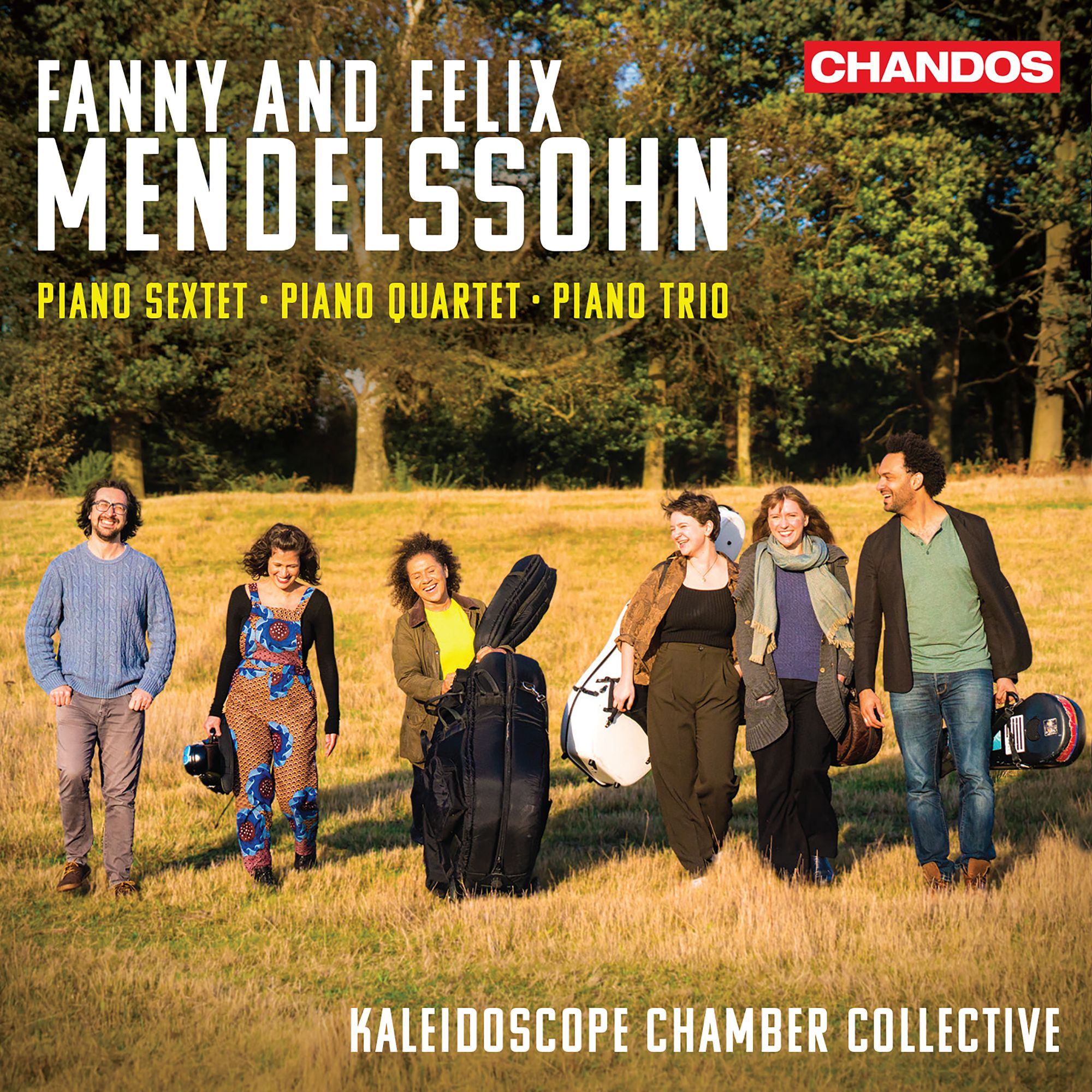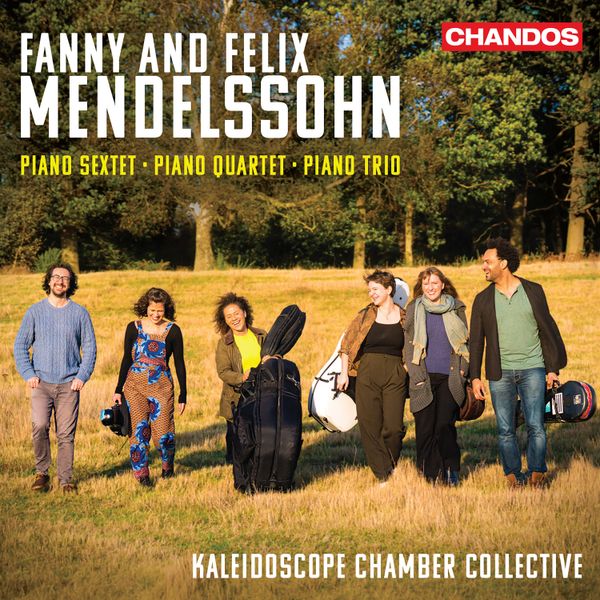 A celebration of a famous brother and a should-be famous sister here: Felix and Fanny Mendelssohn.And when it comes to Felix, a celebration of a piece full of sunshine and light, masterly written, that deserves far greater coverage: his Sextet in D. Perhaps its scoring had something to do with its neglect (piano, violin, two violas, cello and double-bass) - actually the two violas give mid0range richness that is wonderful without losing Mendelssohn's characteristic sound. The piano part sparkles here under Tom Poster's fingers. Although written in teh Sprng of 1824 and therefore an early work, it was never published and so has the catalopgue number of Op. posth. 110 (No. 110 in the catalogue of works published after Mendelssohn's death), and in et Mendelssohn Werke Verzeichnis it appeats as MWV Q 16.
The work is wonderful, full of exuberance, particularly when it somes to the closing pages of the first movement, themselves a "kaleidoscope"  of swirling material:
This is an extended movement; the musical riposte is a short Adagio, a piano/strings dialogue of heavenly simplicity:
The Menuetto strikes me as more of a Beethovenian Scherzo ith Mendelssohnian shadings, but it is Tom Poster's legerdemain that is so impressive in the hectic Allegro vivace finale:
Born foru years befoer her vorther, Fanny Mendelssohn Hensel, was an accomplished pianist and a prolific composer. She dies aged 42 (of a stroke), leaving over 450 pieces of music (song takes up 250 of that number),
Inevitably, making a career in her own era presented a swathe of obstacles (including her father's refusal allow her to publish, or work as a 'professional' composer). However, tehr eis a grwoing awareness of her importance - and Felix was very supportive of her efforts, publishing some of her songs as his own.
Fanny is listed as Fanny Mendelssohn on the cover, and Fanny Cäcilie Hensel (née Mendelssohn) in the booklet. Her Piano Trio in D minor, Op. 11 is possibly influenced by Clara Schumann's G minor Piano Trio, Op. 17 of 1846 (the two were in contact at this time).
The first movement of Fanny's D-Minor Trio has some remarkably tender textures. This is clearly a different voice than Felix's, and the clouds that scud across the music's surface are often more threatening. The performance here is fabulously alert, even ferocious at times, and all the better for it:
The slow movement is incredibly powerful, an impression intensified by the clear chamber music links between the performers here. Laura van der Heijden's cello lines are incredibly powerful, and Elena Urioste's violin melodies are sweet and irresistable. The interchange between strings and piano is gorgeous and beautifully managed - and the movement is stunning. Melody seems to flow as easily from Fanny as it did from Felix (this middle movement is actually marked "Lied":
What is really impressive is the complexity fo the finale - a complexity that is both formal and expressive. The emotions on display here are raw, and they are expressed unpredictably - this performance realises this multivalency perfectly:
Fanny's Piano Quartet in A flat of 1822 is cast in three movements. It is a student work, written under the supervision of Carl Zelter. There's some remarkably (Felix) Mendelssohnian writing for piao around six and a half minutes into the first movement. Interestingly, the recapitulation is far from a restatement of the exposition with re-assigned keys: Fanny experiemtns on a formal level, with many changes:
The delicacy of the  central Larghetto, too, speaks eloquently, with the sudden agitation of the middle section a real surprise:
The finale is fascinating - a Tempo di menuetto appended with a short Presto to round off the piece brilliantly. And it works -
A brilliant, life-enhancing disc that introduces substantive music, brilliantly recorded.
At the link below, Amazon is offering a 10% discount on purchase.