The music of Pierre Boulez: Anthèmes +
A bargain for all lovers of Boulez, a straightforward invitation to explore for those who wish to take this leap into the Abyss ...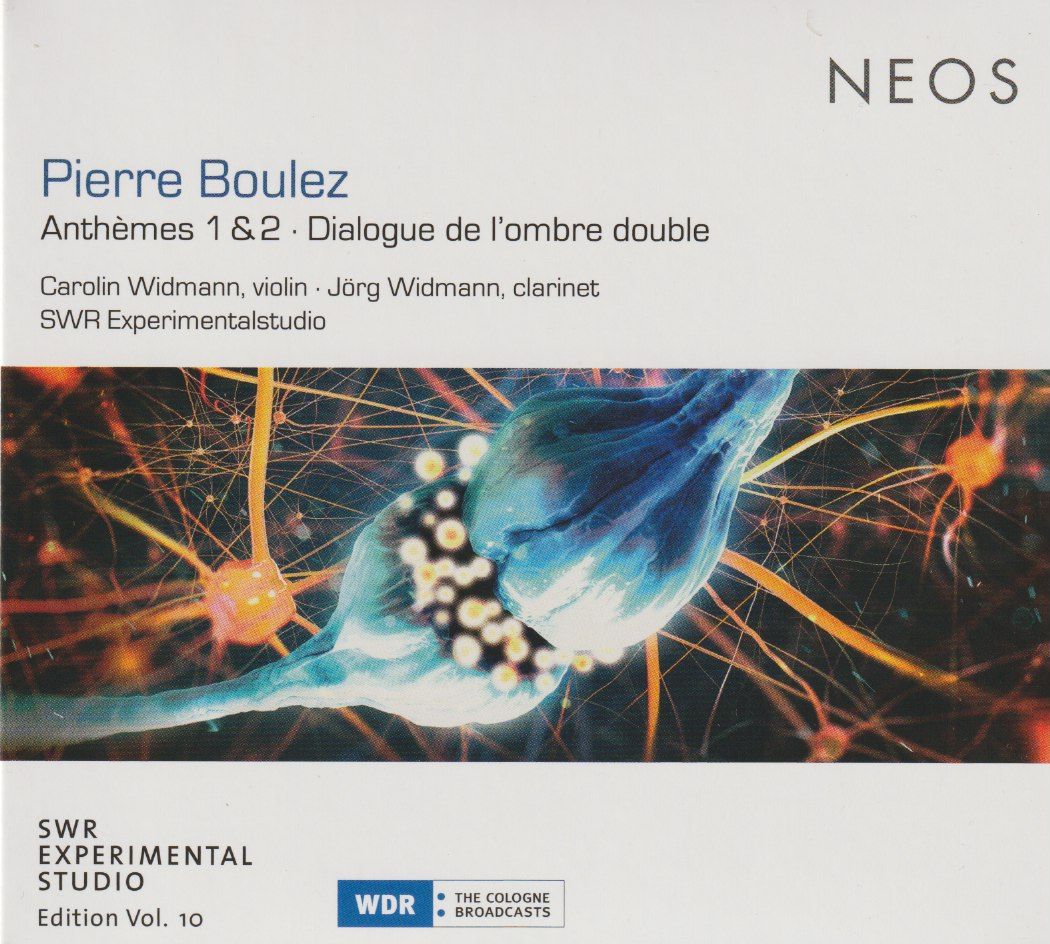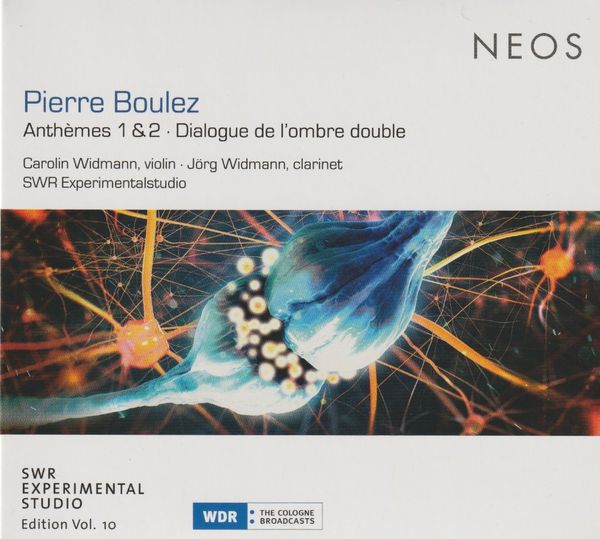 The music of Pierre Boulez (1925-21016) is many things: beautiful (think of all those marimbas he used!), forbidding to some (and, in some pieces, to all: Structures for two pianos!), complex, rigorous, challenging (for both performers and listeners).
For some of us, memories of Boulez are intimately connected with his concerts in London in the 1980s and 1990s with the BBC Symphony Orchestra and the London Symphony Orchestra. Performances with the soprano Jessye Norman were particularly memorable, particularly perhaps her performances (multiple) of Alban Berg's Sieben frühe Lieder and the Altenberglieder, Op. 4, or a Prom of Schoenberg's Gurrelieder with the National Youth Orchestra of Great Britain. Here on Classical Explorer, we met him as conductor in Mahler's Des Knaben Wunderhorn.
Interesting how, for all his ascribed intellectualisms, it was Boulez himself who, in Musikdenken Heute (in French, Musique d'aujourd'hui and in English, translated by Susan Bradshaw, as Boulez on Music Today), referred to the dryness of academic music analysis as "timetables of trains that will never depart" - pointing to an emotional heart to his music. As a person, his work seemed to be all. His music speaks of such astonishing otherworldly beauties at times (as we shall see in our second example, Dialogue de l'ombre double).
We start with Anthèmes for solo violin (1991) in a phenomenal performance by Carolin Widmann. The title plays with the idea of an anthem (in a quasi-liturgical mode). plus the idea of "themes" themselves. It is a masterpiece of flow and exploration, and it is impossible to think of a finer performance than this:
This is the non-electronic version of this piece here; Boulez expanded it in 1995 (he was renowned for his "revisions"). Inspired by early experiences of the church, listen to how Boulez reflects the acrostic nature of the Jeremiah Lamentations by contrasting held tones against far more active, fluid passages. The number seven (there are seven Lamentations) is a determining factor in the piece.
Anthèmes II, with electronics, therefore grew out of Anthèmes. It appears after Dialogue on the disc, giving a satisfying A-B-A1 structure to the disc. Here, violin becomes ensemble. It becomes almost - almost - Romantic in feel when we hear a violin "ensemble" early on (the "Très lent, avec beaucoup de flexibilité" first section; "very slow, with lots of flexibility") after the introductory "Libre" ("free"):
On, them, to the magnificent Dialogue de 'ombre double (1985) for clarinet and electronics. Here, it is the great Jörg Widmann who performs this piece, a work dedicated to Luciano Berio for that composer's 60th birthday. Inspired by a performance of Barrault's  realisation of Paul Claudel's The Satin Slipper, the title refers specifically to the 13th scene in the second day of this four-day (!) play when the "double shadow" of a man and a woman is cast upon a wall, and questions of identity are raised. To represent this in music, Boulez has the clarinettist dialogue with their own "shadow" (recorded on tape, here provided by the SWR Experimental Studio of the South West German Radio).
Jörg Widmann - a composer himself -  is a superb interpreter, His understanding of the score is complete. I've included a link below to a disc of Widmann's music, too, a disc of his string quartets - compelling, vibrant modern music well worthy of investigation.
Let's hear that plateau of beauty I referred to earlier, just one and a half minutes of pure beauty, "Strophe III":
The sheer virtuosity of the second "Rapide" section shows what is possible when composer and performer are so in sync:
The sound palette of the piece is positively kaleidoscopic. It does on occasion appear as if miracles are occurring before us (the dialogue between arco - bowed - and pizzicato - plucked:
Currently at £7.49 on Amazon, this SACD is a bargain for all lovers of Boulez, and at that price a straightforward invitation to explore for those who wish to take this leap into the Abyss ...