The Magic of the Manchester Collective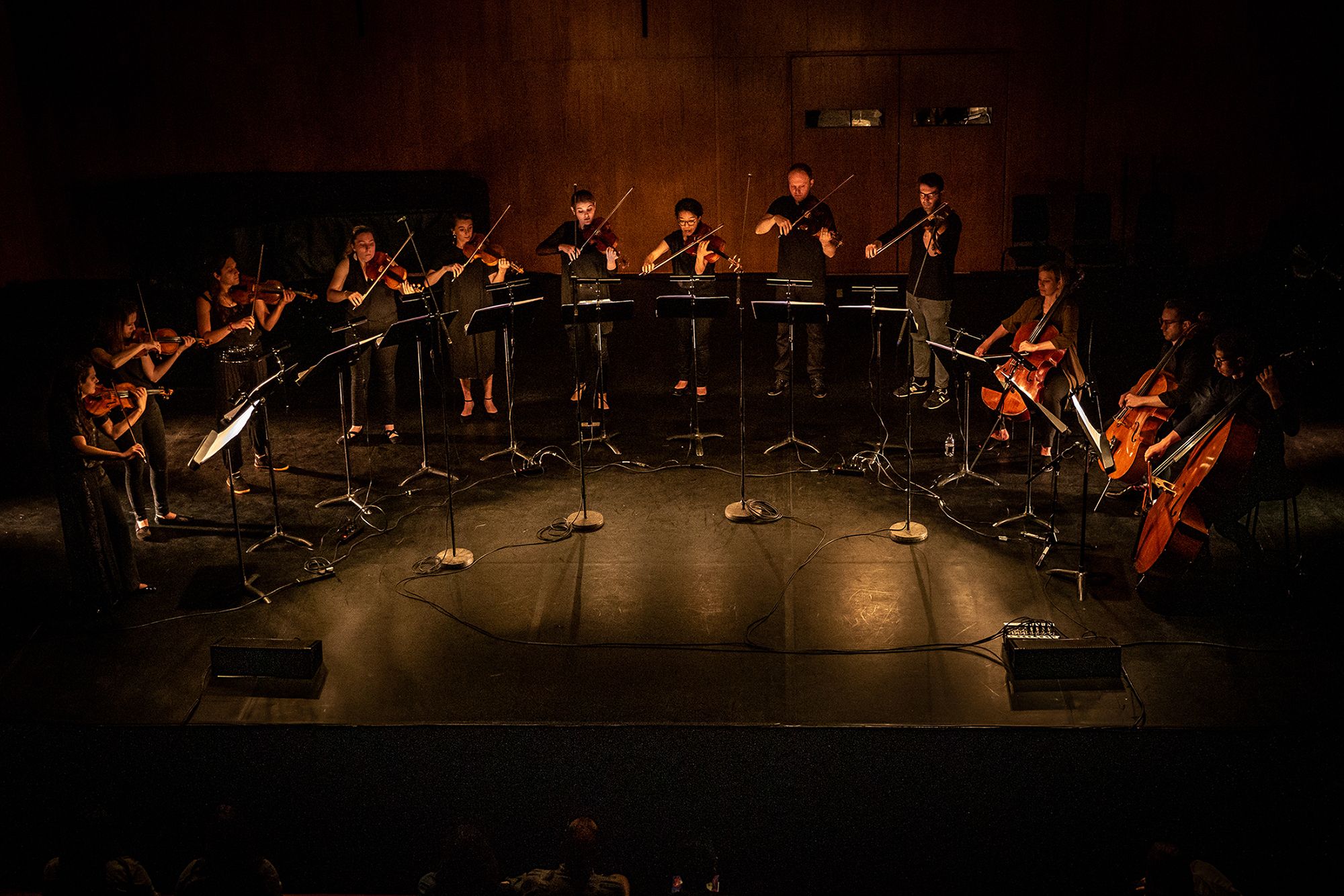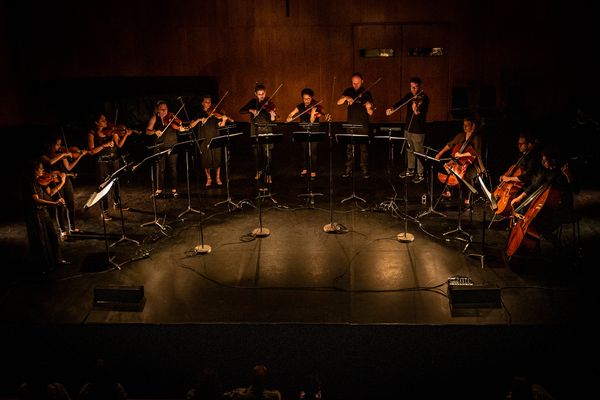 From the first time I heard the Manchester Collective in 2018, I was enraptured. That was at Stoller Hall in Manchester, a concert memorably entitled 1001 Demons containing music by Xenakis, Harvey, Vessel, Reich, Gordon, Finnis and Elms. Here on Classical Explorer, we covered their EP Recreation, an article which included quotes from an interview with the ensemble's co-founder, the violinist Rakhi Singh.
The Manchester Collective has now announced its new season, which features Hannah Peel, Abel Selacoe, Lyra Pramuk and Vessel alongside Julius Eastman, Henryk Górecki and Dobrinka Tabakova, while residencies range from a return to the Southbank to a restaurant in Stockport, Where The Light Gets In.
Unsurprisingly, vross-genre commissions form a vital part of the new season, pieces that will sit next to established masterworks. The residency at the Sounthbank is only one of three: the Manchester Collective also enjoys links with St George's, Bristol and Hallé St Peter's in Manchester. Projects bring in major artists of the calibre of boundary-pushing harpsichordist Mahan Esfahani and soprano Ruby Hughes.
Talking of Ruby Hughes and before we go any further, her'es an interludial performance of Debussy's rabising Chansons de Bilitis with Ruby Hughes and the Manchester Collective:
At the heart of the Manchester Collective's work is a ravenous curiosity, insatiable in nature and capable of encompassing the earliest of musics and scores with the ink still wet (or thelast key press still fresh in the composer's mind). Here's what they have to say about what's on offer:
Above all, this is a season of work that celebrates the joy of music as a shared experience. Listeners will be taken on sonic journeys that take inspiration from different times, diverse cultures and hugely varied sounds – from the neon lights and pulsing rhythms of New York and Tokyo, through to the electrifying musical traditions of South Africa and Mali. Exquisite songs of the early Renaissance will coexist alongside dazzling new work, with line-ups ranging from full string orchestra to live electronics, African percussion to jazz harpsichord.
Fostering a free flow of artistic ideas across genres and artforms to create meaningful and inclusive artistic experiences for people of all backgrounds has been at the heart of Manchester Collective's work since it was founded five years ago. Their 21/22 season follows a milestone year in which they released their debut album "The Centre is Everywhere," unveiled their first ever audio-visual installation "Dark Days, Luminous Nights," and will make their debut at London's Wigmore Hall (this Saturday 17 July) and at the BBC Proms (17 August).
Good to hear from Adak Szábo, co-founder and Chief Executive of the Manchester Collective, too:
After a tough year, we thought hard about the kinds of shows that we wanted to tour. We've come up with a set of work that feels vital and urgent – a celebration of the music that that brings joy and nourishment to so many people over the world. We'll be bringing seven new programmes to a dizzying range of venues, from the beloved Queen Elizabeth Hall in London to the brilliant new Future Yard in Birkenhead. Alongside brand-new work, we'll be touring some much-loved musical gems – though it wouldn't be a Manchester Collective season if we weren't putting our own spin on those as well. It's going to be a landmark year in the Collective's musical journey.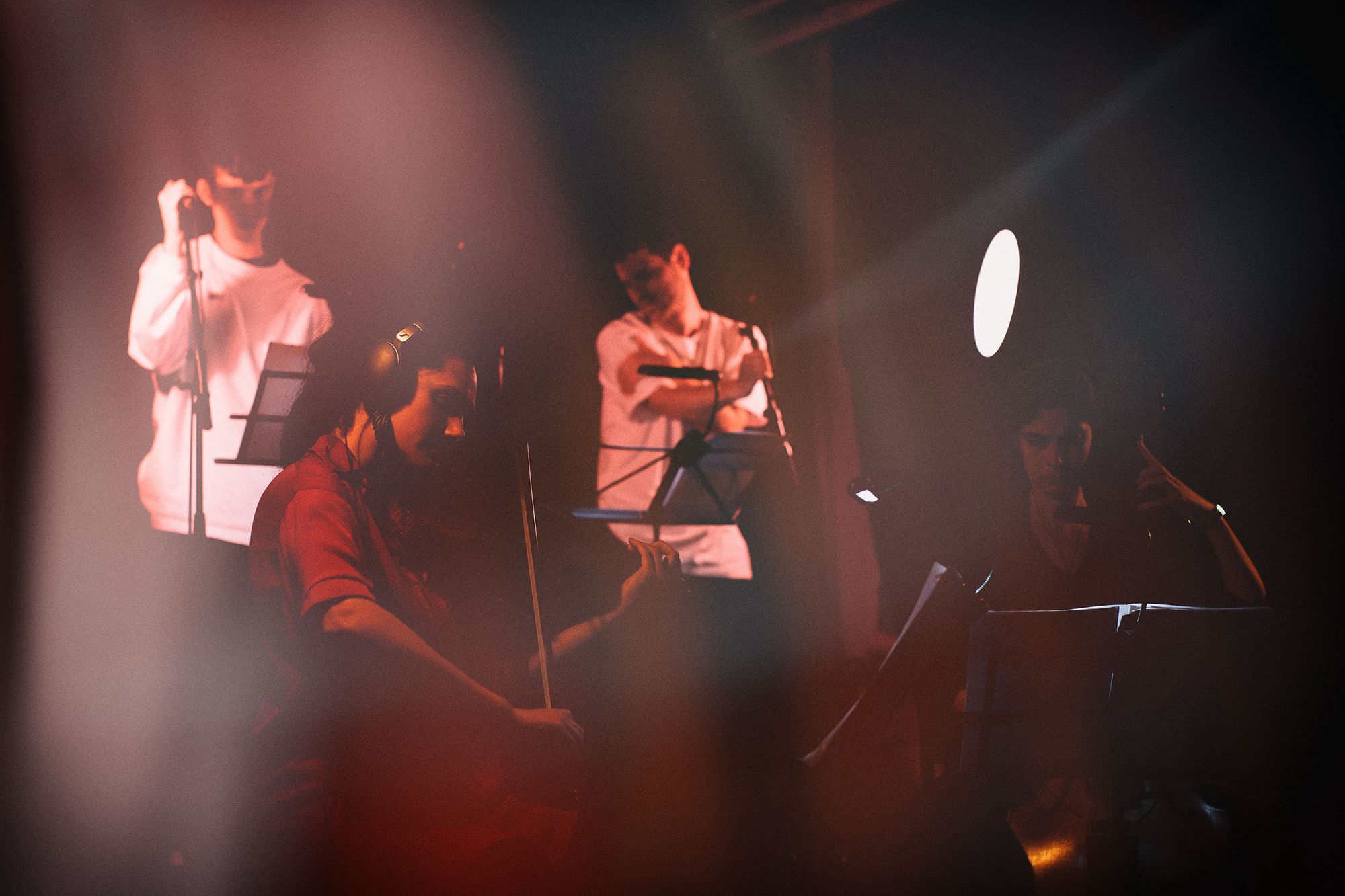 Here's a larger run-down of what's in store:
SEASON HIGHLIGHTS
In an evolution of their hugely popular Sirocco collaboration, the Collective teams up once again with cellist, composer and singer Abel Selaocoe, and his trio Chesaba, for a brand-new show. Featuring original work by Abel, The Oracle will bring music from South Africa, the Ivory Coast and Mali together with 20th-century classical repertoire in an explosive celebration of musical traditions from across the globe.
A new work by Emmy-nominated and RTS-winning composer Hannah Peel will be at the centre of Neon – a new show for strings, percussion and live electronics, which interrogates the darker side of the American dream. Featuring music by Julius Eastman, David Lang and Steve Reich, the programme also includes a new piece written for the Collective by Berlin-based artist Lyra Pramuk.
New commissions for amplified strings, big percussion and live electronics are also at the heart of Heavy Metal – a loud and intense programme featuring premieres by long-time collaborator Vessel (Sebastian Gainsborough) and Japanese-British composer Ben Nobuto. They sit alongside an eclectic repertoire of music, from Bryce Dessner and Dobrinka Tabakova to Michael Gordon's Industry.
The Collective's musical partnership with soprano Ruby Hughes continues. In This Savage Parade, Ruby alongside a full string orchestra will give the world premiere of a new song cycle set to the words of British poet Alice Oswald. Written by long-standing Collective collaborator, Edmund Finnis, it will be performed alongside music by Gustav Mahler and Benjamin Britten.
A hallmark of the Collective's programming, modern masterpieces sit alongside new commissions throughout the season. The world premiere of a new work by British composer Alex Groves – conjuring up a meditative seascape for live electronics and strings – will be performed alongside George Crumb's enigmatic Vox Balaenae in their otherworldly Voice of the Whale show.

Presenting and sharing classical music in new formats will continue to be a focus this season, with listening parties, film screenings (including a collaboration with filmmaker Jessie Rodger) and specially-curated events of live music, food and drink at celebrated chef Sam Buckley's green-Michelin starred restaurant in Stockport, Where The Light Gets In.
Manchester Collective's touring projects this season are Voice of the Whale (September-October 2021), Automata (November 2021), Heavy Metal (December 2021), A Little Requiem (February 2022), The Oracle(March-April 2022), Neon (May 2022) and This Savage Parade (June 2022).
For full programme details, visit manchestercollective.co.uk/21-22.
Feature image of the Manchester Collective at London's Purcell Room, Southbank Centre  London, copyright Vic Frankowski.