The Dawn of Grace: Christmas Music from Somerville College, Oxford
A fine disc, imaginatively programmed, superbly performed and held in a wonderful recording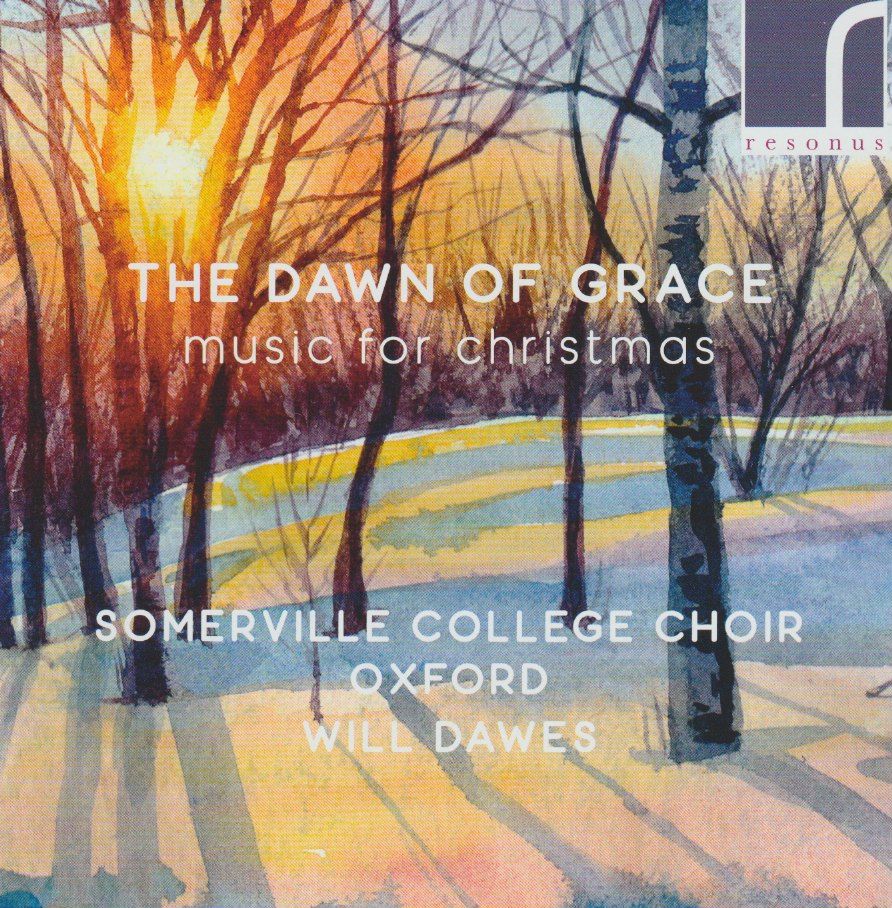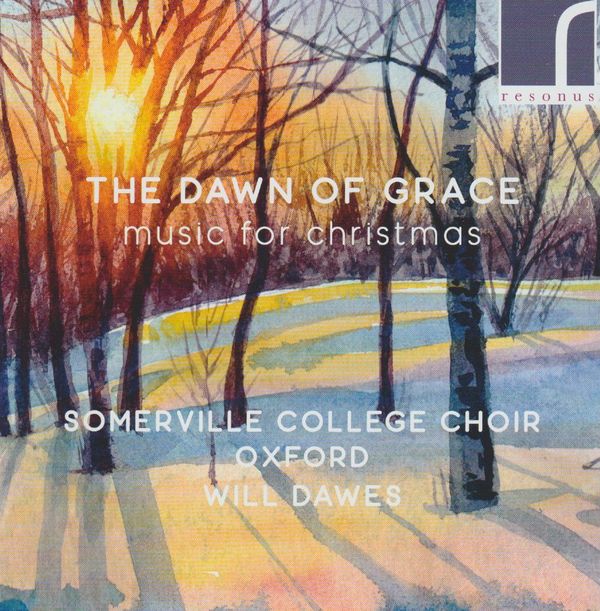 This is a Christmas disc that presents music by all-female composers from across the 20th and 21st centuries - and includes eleven World Premiere recordings! It's a terrific idea and, as we will see,  yields such beauty ...
This is Somerville College Choir's first recording in a decade. Here's a promo video which gives excerpts and also shows the lovely recording venue, the chapel of Exeter College, Oxford:
We have met Cecila Macdowell's O Oriens a couple of times before on Classical Explorer, but I find Somerville's warmth of sound most appealing here. It opens the first part of the programme, which features music for Advent:
McDowell is the only composer represented twice: her two works bookend the disc with her sparklingly celebrational Gaude et laetare concluding in a truly festive performance.
Ingeniously the next carol, Behind the Clouds by Abbie Betinis, continues the theme of bringing light into the dark, setting words from a prose poem by the composer's great-grandfather in a Christmas card. Steph Garrett is the soprano soloist, beautifully pure of voice. This piece is a little treasure:
I like Anna Semple's setting of Drop down, ye heavens, with its scrunchy, close dissonances - not easy to sing, I imagine, and superbly rendered by the Somerville singers under Will Dawes. Semple provides a much-varied setting, brilliantly conceived and I hope to hear more of her music:
A word for Luca Morgante's splendid organ playing in Pamela Decker's Veni, veni Emmanuel, an organ solo that uses the famous antiphon melody as a cantus firmus. Although not so acknowledged by the disc annotations, this piece is a movement from a larger piece by Decker called On this day, Earth shall ring, and subtitled, "Five Hymn-Based Works for Advent and Christmas":
The next three tracks conclude the build-up to Christmas: the delicious harmonic clashes of Cheryl Frances-Hoad's There is no rose (wth its radiant "Alleluias"; and what a glorious sound the Somerville choir makes at the final "Transeamus") There appears to be a contradiction in the annotations for the piece A tender shoot: it is iitially listed as  by Kerensa Briggs, but in the section with the texts it is by Pamela Decker. This is actually Briggs' setting of a 15th-century German poem for SATB divisi a capella choir in a 19th-century translation by William Bartholomew. The piece depicts Christ as a tender hoot from the root of Jesse, its close memorable and beautiful:
.. and finally for this secition, Sarah Cattley's Ivy, chief of trees (Catt;ey is the daughter of Janet Wheeler, who also offers a piece in this programme). It's a lovely piece that alternaties full choir with small groups:
Christmas scenes appear in intimate settings for the next section, beginning with the organ The Dawn of Redeeming Grace, Judith Bingham's powerful organ setting of Silent Night that includes some lovely bitter-sweet harmonies:
Joanna Marsh is very much a composer of the moment, and her O magnum mysterium has a dark radiance here that is most appealing, particularly for this period of the year:
Nice to see the name Errolyn Wallen again - she was flavour of the month some decades ago but seems to have disappeared somewhat. Niamh Robinson-Wakefield is the excellent soloist, and Morgante transfers over to piano for this one:
It si quite a shift to lush harmonies of Yshani Perinpanayagam's In Bethlehem above (a nativity scene). It is all too brief, though: I for one would like more of this:
It is wonderful to see the enphasis on female composers on thsi disc. Equally wonderful, to me at least, is the marrying of faiths - the message is clearly that differing belief systems need not be divisive. The piece is question is Star of Rohini by Shruti Rajasekar, whch  marries Christianity (one God) with Hinduism (many Gods and Goddesses). The title links the Star of Rohini (under which Krishna was born) and the star of Bethlehem. This is a truly glorious piece, using elements of harmony from Indian Classical music alongside more Western techniques and harmonies. A ray of hope in amongst religious divides, there is more good news that his is a fine composition, with its glistening soprano dissonances. I have to say, this piece nearly reduced me to tears in its sheer beaut;, and how the Somerville choir do it justice!:
There's a bit of confusion in the booklet as to what constitutes tracks 12 and 13. The trackk listing is correct - track 12 is Star of Rohini (above); track 13 is Sarah Quartel's This endris night (they are reversed in the texts section). Using some percussion Quartel offers a lovely adaptation of the anonymous text, gently rocking in the manner of a lullaby:
Another splendid organ interlude - the well-known "Adeste fideles" from 12 Chorale-Preludes on Gregorian Themes (not "Choral Preludes" as the track listing gives) by Jeanne Demessieux - a beautiful piece that ushers in the final section of the disc, carols celebrating the brith of Jesus. Tamsin Jones' Noel: Verbum caro factum est is wondrously bright:
The name Judith Weir needs little introduction - her My Guardian Angel, which uses a second choir/audience (formed here by friends and relations of members ofthe Somerville College Choir) is nicely festive. Let's listen to the eminently catchy Ding Dong Diggety, anonymous French from the 15th century, arranged by Janet Wheeler. Lots of fun vocal effects (although you have to listen to VOCES8 to hear how these sort of effects can really work!):
The familiar The Holly and the Ivy appears in a lovely setting by June Nixon, harmonically spiky with some near-ecstatic organ contributions. Ghislaine Reece-Trapp's Alleluia! A new work is come on hand is rhthmically appealing.
A fine disc, imaginatively programmed, superbly performed and held in a wonderful recording.