Stanford Piano Quintet and Fantasies
This is perfectly crafted chamber music, beautifully realised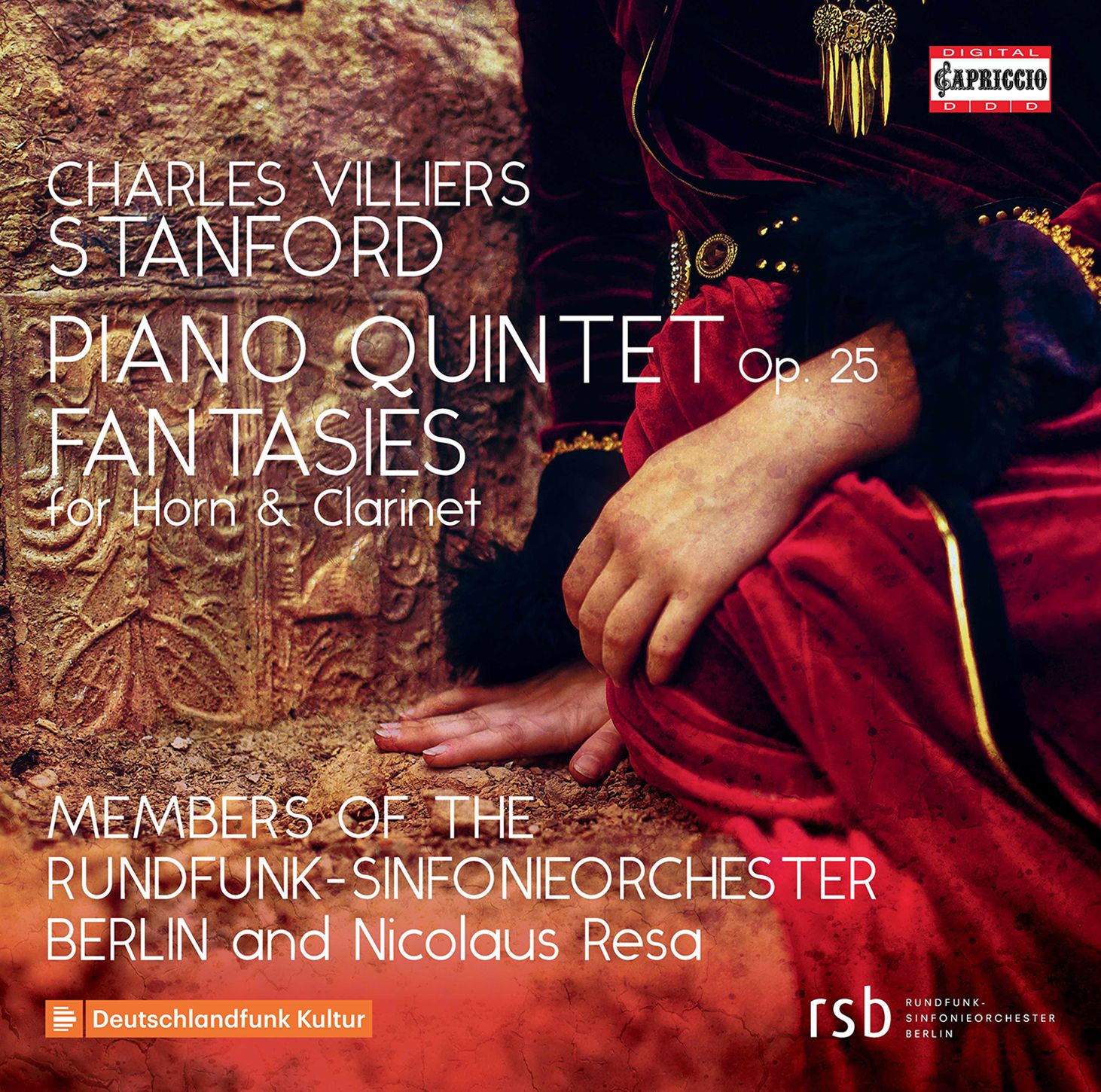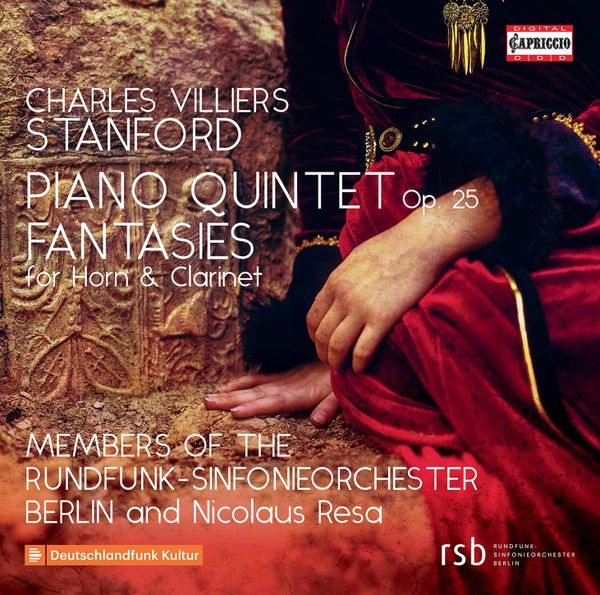 The music of Charles Villliers Stanford has cropped up a number of times already on Classical Explorer (String Quartets Nos. 1, 2 and 6 here, Sring Quartets Nos. 5 and 8 here), and in this post we discover his radiant Piano Quintet and two curios: two extended Fantasies, one for horn  and string quartet and the other for clarinet and string quartet.
The Piano Quintet in D minor is a major work of nearly 40 minutes duration, and shows a decidedly Brahmsian bent, nowhere more so than in the expansive Adagio espressivo:
Written in 1887 and dedicated to Joachim, the Piano Quintet is one of the finest Stanford works I have heard, and perfectly complements the string quartet revordings on Somm previously featured on this site. The finale is glorious here, and boasts almost Schumannesque spring in its step:
The members of the Berlin Radio Symphony Orchestra who play here (Anne Feltz, Daniel Ember, violins; Alejandro Reguera Caumel, viola; Georg Boge, cello) plus Berlin-born pianist Nikolaus Resa play their hearts out: Resa has a lovely light touch but can bring a lovely depth to his sound. Most of all this is perfectly crafted chamber music, beautifully realised. (Incidentally, I remain slightly puzzled as to why the YouTube scan of the cover has Resa as "Nicolaus" when my cover clearly states "Nikolaus"!).
The Fantasies are extended works. I wonder how many horn players know the A minor (1922: neither have opus number)?. While the Piano Quintet is a youthful work, both of these Fantasies date from his later years  Horn player Daniel Ember is the first horn of the Berlin Radio Symphony Orchestra, a post he has held since 2013; since 2017 he has played with the Bayreuth Festival Orchestra. He plays with great sensitivity - his phrasing is supple, and he plays with a wonderful legato. The Fantasy itself is emotionally wide-ranging, even impassioned:
The Clarinet Fantasy offers if anything more of a spirit fo autumnal radiance as we move from the A-Minor of the Horn Fantasy to the F-Major of its clarinet companion:
Housed in a card slipcase, this is a most handsome release. Booklet notes are somewhat general, but these are valuable recordings, consistently beautiful.