Soprano Hila Fahima in Donizetti and Verdi
An excellent debut disc, and I for one look forward to the next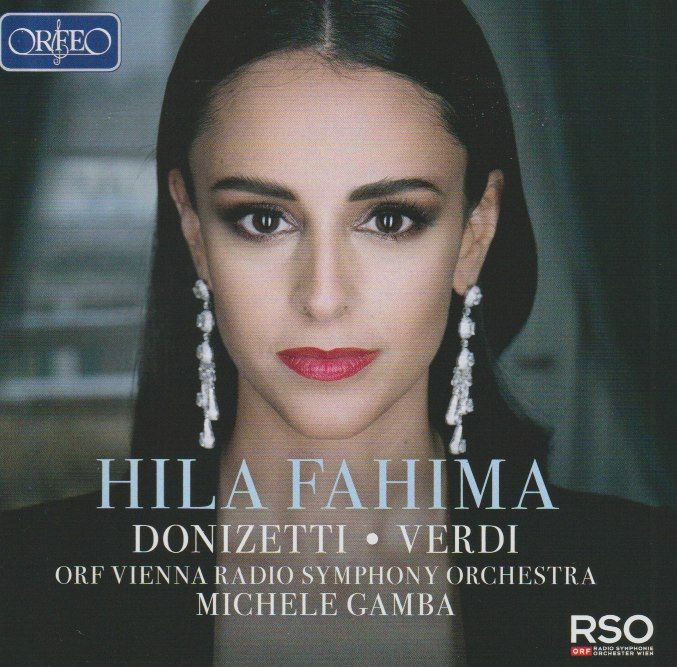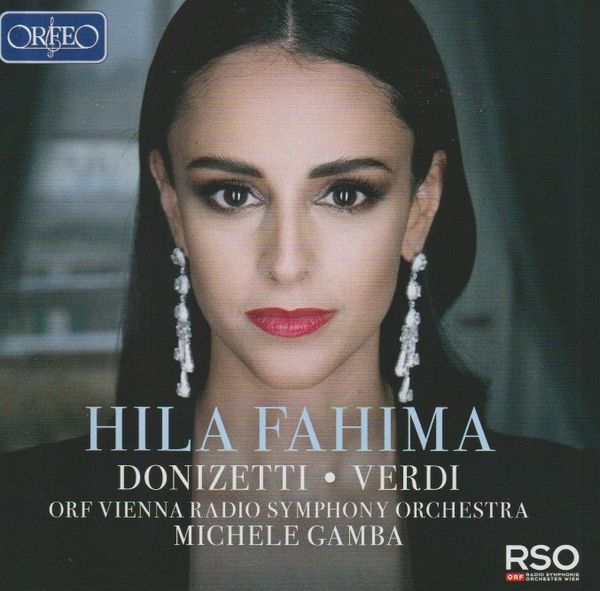 Israeli-born soprano Hila Fahima's debut solo recording features a well-chosen selection of arias, mainly from operas by Donizetti. Fahima's career began with an opera written for her: David Sebba's Alice in Wonderland!. Her career has taken her form the new Israeli Opera's New Artists Programme to  through the Deutsche Oper (she was 22 when she arrived in Berlin) and thence to Vienna - in an interview reproduced in the booklet, she speaks of the importance of her work there with David McVicar.
When it comes to the present album, she says "I like women with stories": and these ladies certainly have tales to tell: from Marie in Fille du régiment to Adina (L'elisir) through less well-known territory (Rosmondo in Donizetti's Rosmonda. d'Inghiliterra) to the tragic figure of Donizetti's Lucia. And finally, two Verdi parts: Gilda in Rigoletto and Amalia in I Masnadieri. She also hints that is the Austro-Germanic repertoire that could well fuel the next album, as Mozart is very close to her as is the role of Zerbinetta. She is much in demands as a Queen of the Night Mozart Zauberflöte; and once can certainly hear from this album that she has the agility and range for that role.
This disc should make Donizetti many friends as well as introducing Fahima, though. I'm thinking particularly of the act 2 finale of Emilia di Liverpool, and the magic roulades Fahima brings to it (and in this one you can really hear how her Queen of the Night might be something special!):
But we have to have Lucia's "Mad Scene" from Donizetti's opera Lucia di Lammermoor:
Previously on Orfeo, Fahima has appeared in a Verdi Ballo in Maschera conducted by López-Cobos. Here, her Gilda "Caro nome" (beginning from "Gualtier Maldè") offers a glimpse of her beautiful sense of line but also listen to how her voice sounds so fresh - absolutely of Gilda's age:
Overall, I'm less taken with Michele Gamba's conducting of the ORF Vienna Radio Symphony Orchestra, which can seem low-voltage. But we are here to celebrate Hila Fahima. This is an excellent debut disc, and I for one look forward to the next, centring on that Austro-Germanic repertoire.