Simply Superlative Brahms from Alexandre Kantorow on BIS
Alexandre Kantorow is absolutely the real deal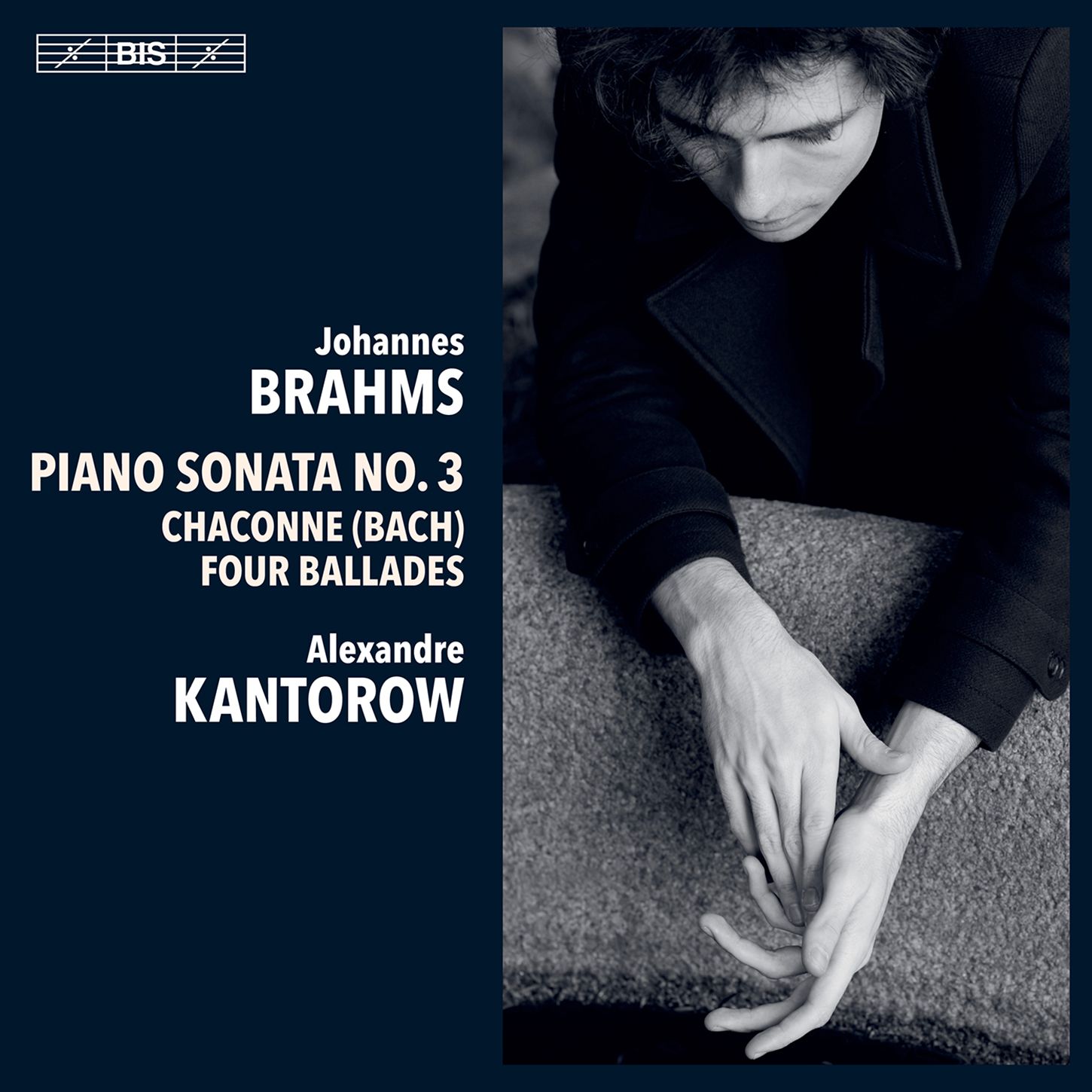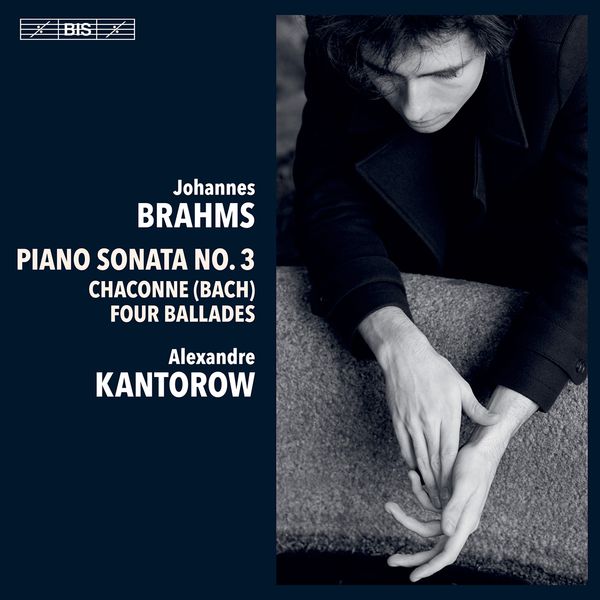 Pianist Alexandre Kantorow's star is most definitely in the ascendant, and from this disc alone one can hear why. He was the first French pianist to win Gold at the Thvaikovsky Competition (he won the Grand Prix as well). At the age of 16, Kantorow appeared as soloist with the Sinfoni Varsovia. His previous revcordings have garnered him a tranche of awards. His teachers include Pierre-Alain Volondat, Igor Lazko, Frank Braley and Rena Shereshevskaya.
Kantorow seems entirely at home in Brahms. there is a nowing here that seems way in advance of his age (he was born in 1997, in the Clermont-Ferrand in the Quvergne-Rhône-Alpes region).
The first Ballade is magnificent - listen to how the troubled middle secition sis so well managed, or how Kantorow delineates the texture at the opening's return with his legato against staccato touch:
The contrasts are even more marked in the more fluid second ballade. No wonder Schumann adored it!
The third is positively quicksilver: it is marked "Intermezzo" and has that quality of the ephemeral. Brahms channeling Mendelssohn, perhaps:
... and in total and utter contrast is Kantorow's Fourth Ballade, which takes us to vast interior spaces. It's as if Kantorow is stretching across time and linking this set to Brahn's late Op. 118 set of piano pieces (which similarly has a last piece - No. 6 in E flat minor, of all keys - that goes to places hitherto unhinted at).
The grand strains of the first movement of the F-Minor Sonata are, in contrast, every inch young man's music. The Sonata takes around 40 minutes (just under 41 in this performance); Kantorow's achievement is to see the architecture while honouring the contrasts. In doing so he can bend with the quieter, more ruminative moments without disrupting the flow; he also has a fine grasp on Brahms' part-writing, as you can hear:
This is phenomenal playing, knowing, wise and yet not underplaying teh youthful vigour when needed.
The sonata is cast in five movements: an intermezzo-like movement and an Intermezo (Rückblick) surround a central Scherzo bwfore. an extendedfinale balances out the heft of the first.
The Andante espressivo second movement is blessed, in thsi performancce with tissue-delicate textures. This is perfumed music directly inspired by C. O. Sternau's poem Junge Liebe (Young Love; Sternau was the poetic psyeudonym of Otto Inkermann). Teh booklet notes quote the great Chilean pianist Claudio Arrau in relation to this movement, that it is "the most beautiful love music after Tristan"; and if you follow this link to an article on Brahms and poetry, you can also find the full text and an English translation of the text. Incidentally, teh dept hfo sound Kantorow gets out of his instrument (unusually for BIS documentation, tehr eis no Instrumentarium):
Brahms channels Schumann again in the Scherzo (think Carnaval); and Kantorow's performance is faultless, full of extroversion but also sparkling with beauty. Worth mentioning there is not a hint of the technical awkwardness to the playing that blights so many performances of this movement:
With the 'Rückblick' of the fourth movement, Brahms looks back (the literal meaning of Rückblick) to the second movement. It was suggested by an early biographer (Max Kalbeck) that this movement refers to another Sternau poem, Bitte (Prayer), but Brahms certainly did not make that explicit. How effectively Kantorow takes all the time in the world; how powerfuly the funereal anacrusic tapping of the bass sounds.
The finale is remarkable. In Kantorow's hands, the opening sounds so very modernThe pianist's harmonic awareness is exceptional, too. Arrival points are carefully calibrated, balancing out the extroversion elsewhere. And how majestic the almost bell-like choral sequences:
There a re some classic accounts of this sonata, and Kantorow is right there up with them. First, here's Radu Lupu: there is no one YouTube video of the classic Julius Katchen Decca recording, but here are the movements in order: Movement 1, Allegro maestoso; Movement 2, Andante espressivo; Movement 3, Scherzo; Movement 4, Intermezzo; Movement 5, Finale.  
Finally, Bach's famous Chaconne from the Partita No. 2 for Solo Violin in Brahms' 1879 arrangement for the left-hand alone. It was included in a book of studies - and what a study. Kantorow is magnificent - listen to the finger evenness around 7-8 minutes in:
... and, just for fun, here's one of Kantorow's live performances of the Chaconne, from May 2021:
Kantorow is absolutely the real deal - I would not be surprised if this disc received a sheaf of awards.
This post coincides nicely with Kantorow's appearance at the Southbank Centre's Queen Elizabeth Hall.  In that recital, Kantorow plays Brahms' Op. 1 Sonata, a group of Schubert/Liszt songs, finishing with Schubert's Wandererfantasie.
At the time of writing, the BIS disc is reduced at Amazon.