Silent Song: Music by Konstantin Silvestrov
Silvestrov's whisperings to our soul make a deep impresison - especially in performances such as these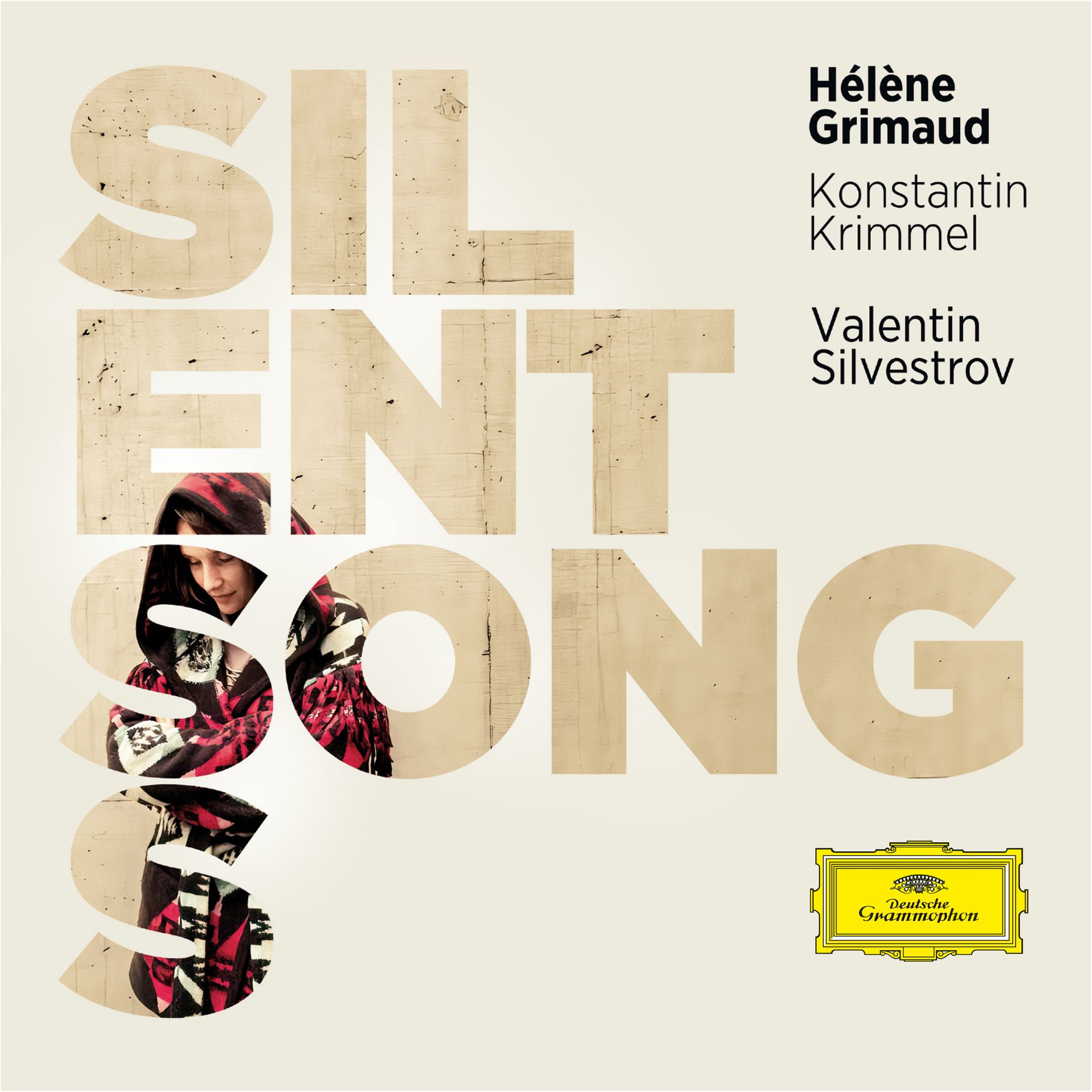 Hélène Grimaud has always been an individualist - she follows her own path, and her own passions. One of those passions is the music of Konstantin Silvestrov, and she explains how she first met his music, and how it affects her, in this video.
Born in the Ukraine in 1937, Valentin Silvestrov studied with Boris Lyatoshynsky at the Kyiv Conservatory (Lyatoshynsky's music has been well-served by Naxos and Chandos, and we will for sure encounter him on this blog at some point!). In his use of recognisable harmonic constructs and forms, Silvestrov is often labelled post-modernist, or even Neo-Classical. The Silent Songs (1974/5) were intended to be performed in private (they are sometimes called Quiet Songs, and the composition arose after Silvestrov's withdrawal from public musical life after his opposition to the Soviet invasion of the Czech Republic).
Grimaud is partnered here by the wonderful baritone Konstantin Krimmel - his disc on the Alpha label, Saga, is phenomenal (and brilliantly programmed); here, he is no less impressive.
Here's a video of a performance from DG Stage of the first song we hear, Song can heal the ailing spirit (texts are by a number of poets - this one, Yevgeni Abramivich Baratynsky) - note the lyricism of the musical language and how it is perfectly realised by Krimmel's velvet voice and his supreme legato, and by Grimad's incredibly sensitive playing. The second song (also to Baratynsky) goes to even more interior regions; surprising perhaps, given that it's title is There were storms and tempests. The inclement weather, it turns out, are memories mulled over in old age which "comes creeping in, bringing, inexorably, our just desserts'. Regret, too, suffuses O melancholy time! with its meditation on the splendour of Nature (it is an excerpt from Pushkin's Autumn).
There is something Schubertian about the strophic La Belle Dame sans Merci (Keats, in a translation by Eilhelm Veniaminovich Levick). Both Krimmel and Grimaud caress their phrases beautifully. The song Farewell, O World (text from Shevchenko's The Dream) is all-Silvestrov in its manifestation: impossibly elusive, even in its ostensibly straigtforward harmonies. Grimaud's extended postlude here is positively magical.
Silvestrov seems to explore each and every shade of melancholy: Here's a health to thee, Mary, finds a drinker alone, toasting his beloved. It is shot through with the regretful, yet glowing, love of a man in his cups. Silvestrov's Winter Journey (Pushkin) is dark and bleak in its piano opening, which cedes to these words:
Through tendrils of mist
moves the moon,
pouring down her melancholy light
upon the melancholy ground
The gentle rocking of this song almost lulls us to sleep, embracing us in the warmth of that same melancholy,
While it is possible to make parallels with other composers - the piano postlude to The Isle (Shelly, in a translation by Rapoport) is sort of post-late-Brahms, there is no doubting Silvestrov' is his own man. And when the music opens out into a strange mix of hope and regret in Autumn Song (text Sergei Alexandrovich Yesenin), one feels this is his very essence. This link is to a DG Stage video of Krimmel and Grimaud.
Despite its title, Swamps and Marshes (Yesenin) is a portrait of idyllic nature, while the final Winter Evening (Pushkin) carries a cloud; another snowy storm, a dilapidated, dreary and dark cottage and a silent, meditating companion. The poignant song seems the perfect way to close the collection. The recording is superb. It is the sheer control of Krimmel and Grimaud that is so impressive: the music rarely lifts above quiet, and when it does it finds itself in a sort of mezzo piano. Silvestrov's whisperings to our soul make a deep impresison - especially in performances such as these.
And don't forget: we met Grimaud in Silvestrov once before, paired with Mozart on her disc The Messenger, again on the Yellow Label.