Rigoletto from Florence, with Camarena & Salsi
One of Verdi's greatest works, Rigoletto can and should leave an undelbile mark on the listener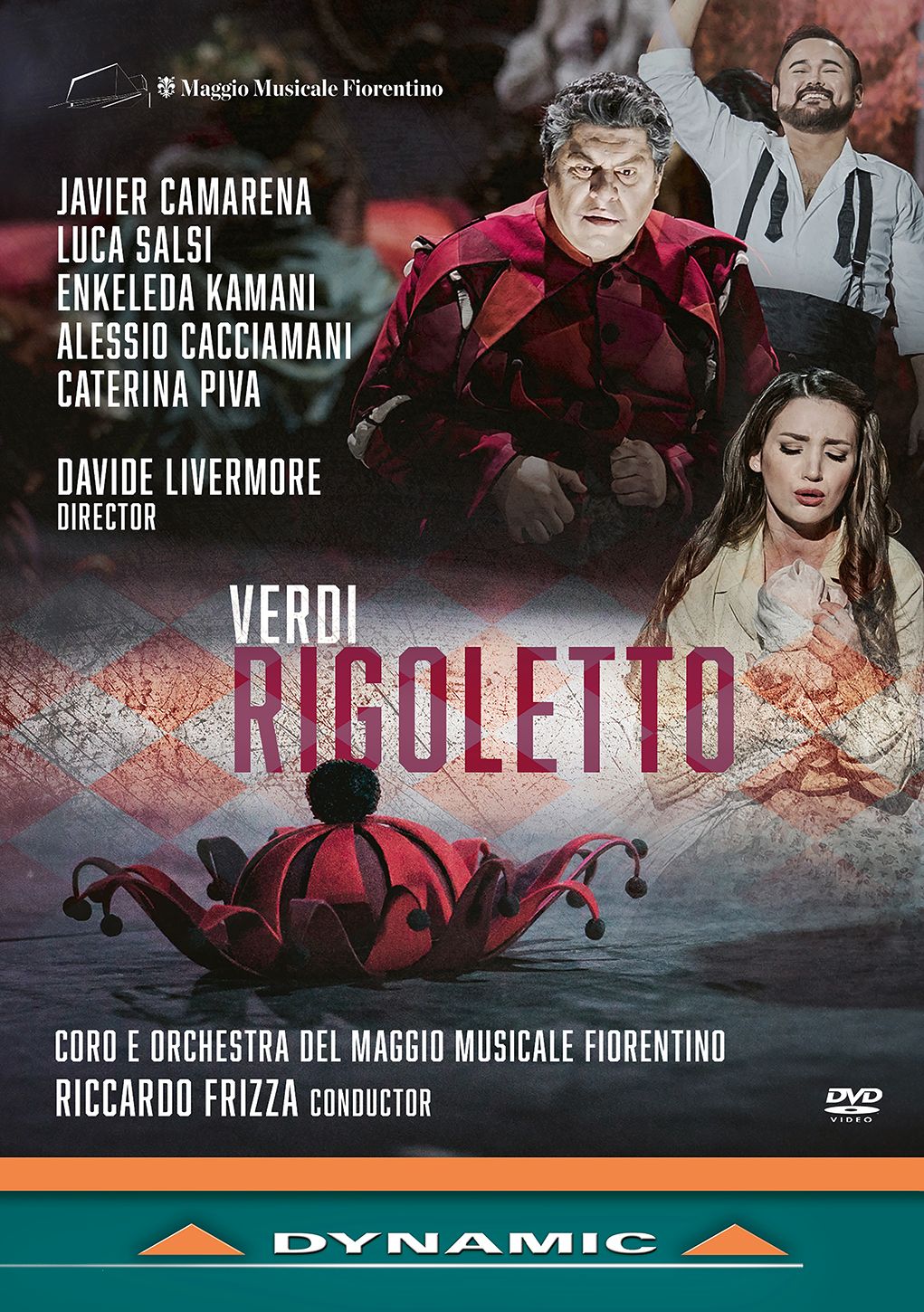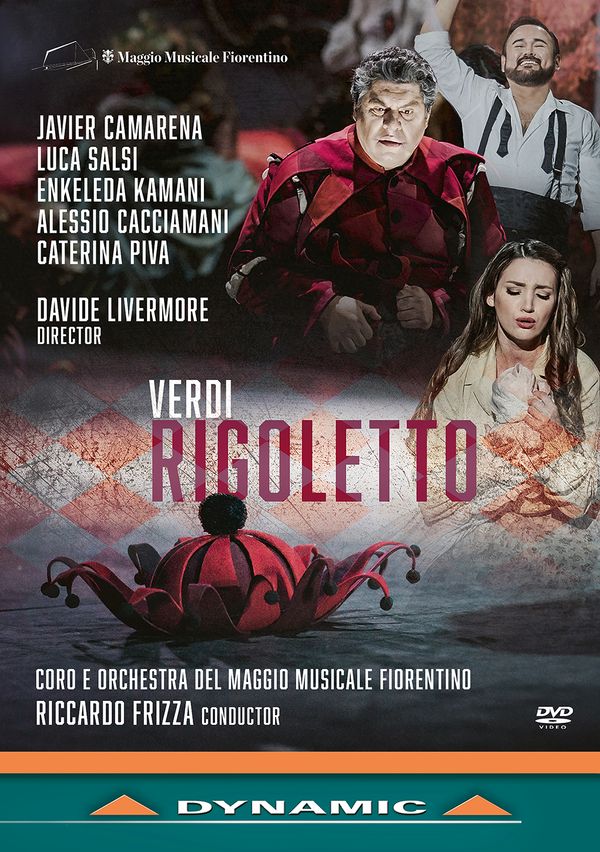 This post was to coincide nicely for the February run of Rigoletto at the Royal Opera House - which was to have featrued Javier Camarena. Sadly, he cancelled (my second scheduled Camarena that was not to be - Donizetti in Gstaad last Summer also!). One day: here's my review of the first night of that Covent Garden performance.
In the meantime, we have this performance from Florence. Rigoletto, standing as part of the trio of masteroworks that stands at the centre of Verdi's "middle" period (1851; Il trovatore and La traviata would follow in 1853), is a remarkable piece. It is full of "hits" - "La donna è mobile," that beautiful final act Quartet, Gilda's "Caro nome" - but heard as its entirety it is utterly remarkable, raking in diverse styles of music within a composite whole.
The work was commissioned by Teatro La Fenice, the subject matter the original court jester Triboulet from Victor Hugo's Le roi s'amuse. Triboulet became Rogoletto (from the French "rigoler," to joke) Since its premiere in 1851, Rigoletto has held the operatic world in its thrall; and delivered a miltitude of stading. The lavish Covent Garden production, inspired by great works of art and hugely poweful in its depiction of the final act storm, is by Oliver Mears. Here, it is producer Davide Livermore that does the honours, and the opening scene reveals an odd mix of dress styles, the stage dominated by a large double-bed. Despite the presence of candles and period art, there's the feel this is some sort of night club. Both Mears and Livermore use Old Masters' images to dominate in different ways - here, with Livermore, it is the realisation of erotic art in the immediate environs. A blindfolded, flower-draped and mosttly naked "shepherdess" is paraded - it is, it turns out, the Countess Ceprano, sung by Rosalia Cid. Rigoletto and Gilda's home is a landerette/dry cleaners where Giovanna folds clothes as the proncipals duet, Sparafucile's tavern is now a casino. All are convincingly done: sets by Gio Forma are a triumph.
Verdi himself described the titular character, Rigoletto, as  'deformed and laughable, but actually passionate and full of love'. From the famous aria "La donna è mobile", to the final horrific tragedy as the curse unfolds, the triumphant success of Rigoletto since its premiere in 1851 has endured to the present day. Let's remind ourselves of the great Quartet ("Bella figlia dell'amore") and, while we're at it, perhaps take a slight detour to hear what Liszt did with its magnificent theme:
... oh, the choice for the Liszt paraphrase!(S 434): although tempted by Cziffra, it's to Arrau we'll head, because of his burnished tone and the way he can fully honour Liszt's way with Verdi's theme:
Camarena is a fine, strong Duke of Mantua (Il Duca di Mantova), as you can hear from his "Questa o quella":
In the opera, characters tend to be associated with a particular "type" of expression - bullish, sexual-driven for the Duke, for example - but Rigoletto is more fluent, moving between states easily. Luca Salsi is an unforgettable (hump-free) Rigoletto, his voice capable of molten lines as well as strength and emotional power. As one of the most challenging of roles dramatically, Rigoletto needs a real master of the sage to realise the part adequately, and Salsi embraces each challenge. Listen to his "Pari siamo" - the sheer beauty of his voice embracing every dramatic change, no strain to the top, the most perfect legato, everything impeccably in place:
We feel with Rigoletto his pain, isolation and frustration at "Tutti  ... contra me" (Everyone, against me ...) and then feel sympathy as he begs the men for the return of Gilda, his daughter... remarkable.
The Gilda is Albanian soprano Enkeleda Kamani, beautifully pure of tone - this Gilda is a slight departure from the norm, perhaps not as pure as she is often portrayed, and with a hint of sexual frustration earlier on (although Mears' setting also honours this with a moment of near-masturbation, Her voice is massively agile, but hugely expressive, too. Instead of "Caro nome" (worth watching in the DVD/Bluray version for the video shadow play that occurs behind her) let's have "Gualtier Maldè," when she's runimating on her lover:
At the close of the opera, Gilda sings, as if a ghost, from behind Rigoletto - black and white flames rage behind them, towards which Gilda walks as Rigoletto crumbles in torment.
If I have a slight quibble, it's with Alessio Cacciamani's Sparafucile, a bit weak in the upper register. As the clear villain, I prefer my Sparafucile's darkly-toned, as menacing vocally as they manifest on stage. But make no mistake, this is a valuable addition to the plethora of Rigoletti in the catalogue  - the conductor, Riccardo Frizza not only sees the big picture while allowing superb Verdi rubato, but also pinpoints the underlying darkness of the score - and the omnipresent treat of the curse - that suffuses Verdi's music. The orchestra of Maggio Musicale Fiorentino (Florence, Italy) is brilliantly on the ball, the chorus spectacular in its power.
One of Verdi's greatest works, Rigoletto can and should leave an undelbile mark on the listener. This performance captures the dark power of the work, unashamedly revealing not only its hedonism, but also the gruesome nature of the finale.