Rare, and familiar, Hindemith from Vienna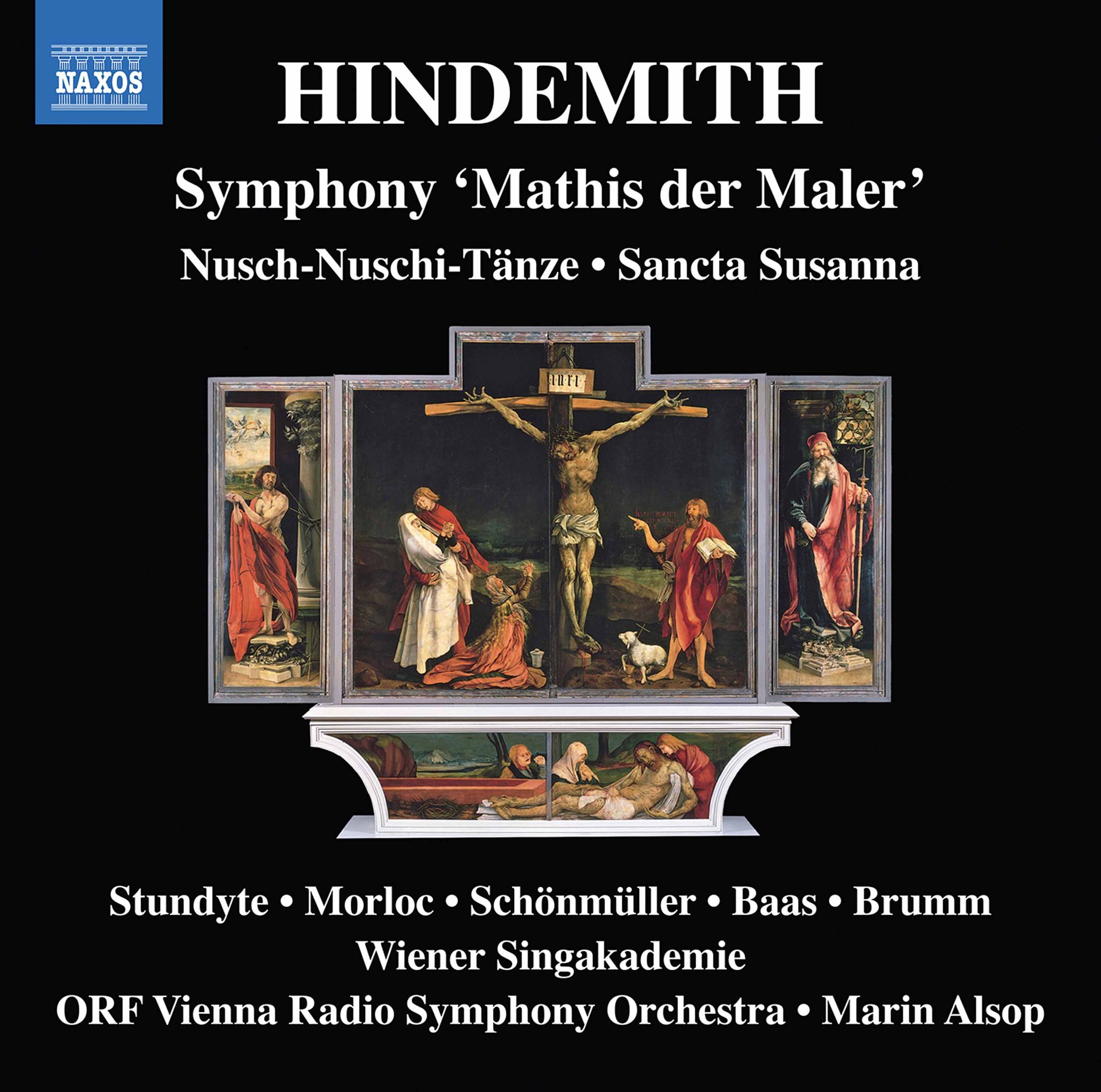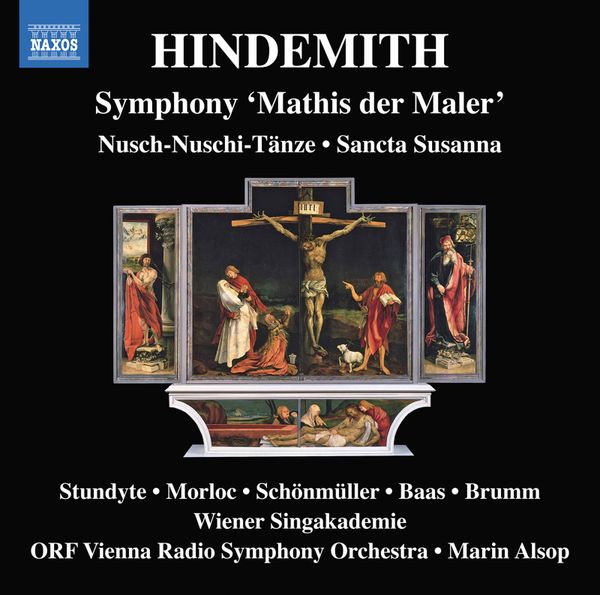 Released on November 26, this is a superb example of what Naxos at its best excels at: the ability to dare to release lesser-known repertoire in performances of excellence. Marin Alsop, a Bernstein pupil, is well-known and well-loved in the UK; here she heads the "ORF Vienna Radio Symphony Orchestra" ("ORF" = "Österreichischer Rundfunk," or Austrian Radio), a fine ensemble.
Paul Hindemith's life was dominated by the events of the two world wars. In 1917, his discovery of contemporary Expressionist poetry and drama transformed him from a talented student to Germany's leading new composer. His one-act operas Sancta Susanna and Das Nusch-Nuschi date from this period.; in fact they form two parts of a trilogy  (the remaining one being Mörder, Hoffning der Frauen, 1919).
The following promotional video is really useful as a supplement for the disc as it cincludes a vocal excerpt from Sancta Susanna (Langsam: Kyrie eleison) as well as part of Mathis der Maler Symphony:
The dance suite from Das Nusch-Nuschi (1920) emphasises the plot's origin as a Burmese comedy. For me, it is the central "Mäßig lebhaft," mysterious in the way only Hindemith can be, his harmonies with that slight edge, that is so impressive:
The vocal elements of this disc begin with Sancta Susanna (1921) – Hindemith's first masterpiece, its plot fuelled by dark sexual repression. The work combines religious and erotic symbolism into an eerie narrative that was shocking for its time. The fabulously resonant and deep voice of contralto Renée Morloc (as Klementia) and the soprano of Ausrine Stundyte combine with Hindemith's eerily-winding woodwind lines of Hindemith (listen to those woodwinds just after five minutes in!) for the first excerpt:
It is the sheer lyricism of this music that is so impressive; it springs from the somewhat Expressionist nature of the play on which it is based (by August Stramm, famous for his Schreidrammen, literally, "Scream Plays"). In fact, parts of track seven of this disc seem like Hindemith's answer to Schoenberg's Erwartung. The effect is magnifient; as is this performance, gripping throughout. Alsop has complete control of her forces, and Stundyte is hypnotic:
The three symphonic movements from the opera Mathis der Maler refer to the three panels of the Isenheim Altarpiece by Renaissance painter Matthias Grünewald, but also graphically reflect Hindemith's own artistic struggles in Nazi Germany.
The Symphony of three movements taken from the opera is one of Hindemith's most popular pieces, and deservedly so. the music is inspired. The symphony and the opera were compsoed simultaneously. The booklet notes to this release relate teh story of how conductor Wilhelm Furtwängler defended Hindemith's score when it was taken off the schedule of the Staatsoper Berlin; it was Goebbels who took it off, but Furtwängler demanded an audience with Hitler to protest, and in the meantime premiered the symphony with the Berlin Philahrmonic Orchestra.
The first movement"Engelkonzert" (Concert of Angels) quotes the 13th century  folk song "Es sungen derei Engel" (Three Angels Sang) in the brass chorale. An impressive triple fugue evenually calms to the most beautiful plateaux, with woodwind singing quietly before flutes pipe in pastoral fashion:
Entombment ("Grablegung" oin German) is the title for the second panel, a musical portrait fo Mathis' painting of Christ's burial. The finale takes the temptation of Saint Anthony as its subject; you can hear plainhant in the woodwind just after the 12 minute mark:
There is an accompanying podcast to this excellent release, available from Naxos Classical Spotlight (via your favourite provider) or via this weblink.
IN a future post here at Classical Explorer we will be covering Naxos's release of the complete Mathis der Maler from the Theater an der Wien. Watch this space!