The joy of Rameau: Suites from Pygmalion and Dardanus
The dramatic works of Rameau deserve more recognition than they perhaps receive.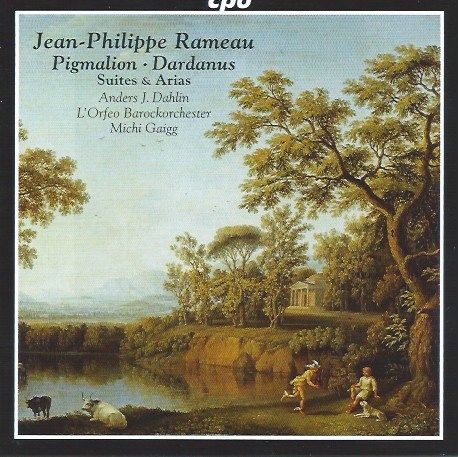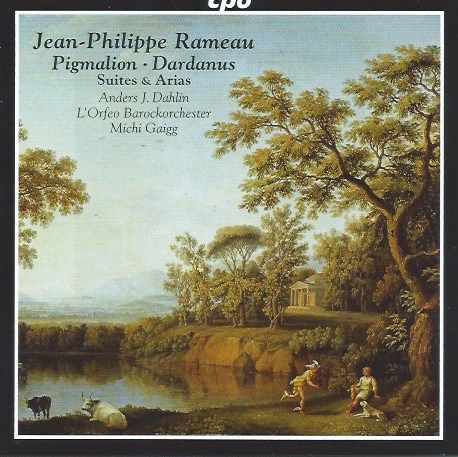 The dramatic works of Jean-Philippe Rameau deserve more recognition than they perhaps receive. While I enjoyed many aspects of Grimeborn's (yes, you read that right) Hippolyte et Aricie, while Emmanuelle Haïm with the LSO Chamber Orchestra at Milton Court in December last year made a fine case for one of the suites we'll be looking at today, Dardanus.
Pigmalion, Rameau's "acte de ballet" of 1748, contains a huge amount of artfully crafted yet inspired music.  Probably the most famous except is the air, "Fatal amour," in which Pigmalion castigates cruel Love for his fate of loving a statue. Anders Dahlin is the perfect choice for the singer on this cpo disc; although there is no currently available excerpt from the disc itself, here is Dahlin in that air with a different orchestra:
The other air in the Pigmalion Suite is far more agile for the singer, the ariette "Règne Amor". In the absence of Dahlin, here's the superb Jean-Paul Fouchécourt with Hervé Niquet:
For complete performances  of Pigmalion (which last only about three quarters of an hour), there is fierce competition out there. We are lucky on YouTube to enjoy a complete performance by the wonderful  Niquet and his Le Concert Spirituel:
... and one must not forget Christophe Rousset and his Les Talens Lyriques on Aparté. But if the Suites are what you are after by way of an introduction, this cpo disc is a treat: the way the L'Orfeo Barockorchester digs into the final "Contredanse" of Pigmalion is incredibly vivid and live: it sounds as fresh as if the music was composed yesterday.
And so to Dardanus (1739); there are several versions of the score if you're looking for a complete performance. Dardanus was the son of Jupiter and the founder of Troy. The music from the opéra has a vigour that we found in that final "Contredanse" of Pygmalion: try the Rigaudon (track 14). But there's a tenderness, a tendresse, here too: here's the "Sommeil, Rondeau tendre" from the fourth act in a different performance, Tafelmusik Baroque Orchestra under Jeanne Lamon:
The performances by L'Orfeo Barockorchester and Michi Gaigg are as involving as they come. Truly a breath of fresh air!