Rachmaninov Vespers from Estonia
This is a remarkable performance, capable of moving the listener at the deepest level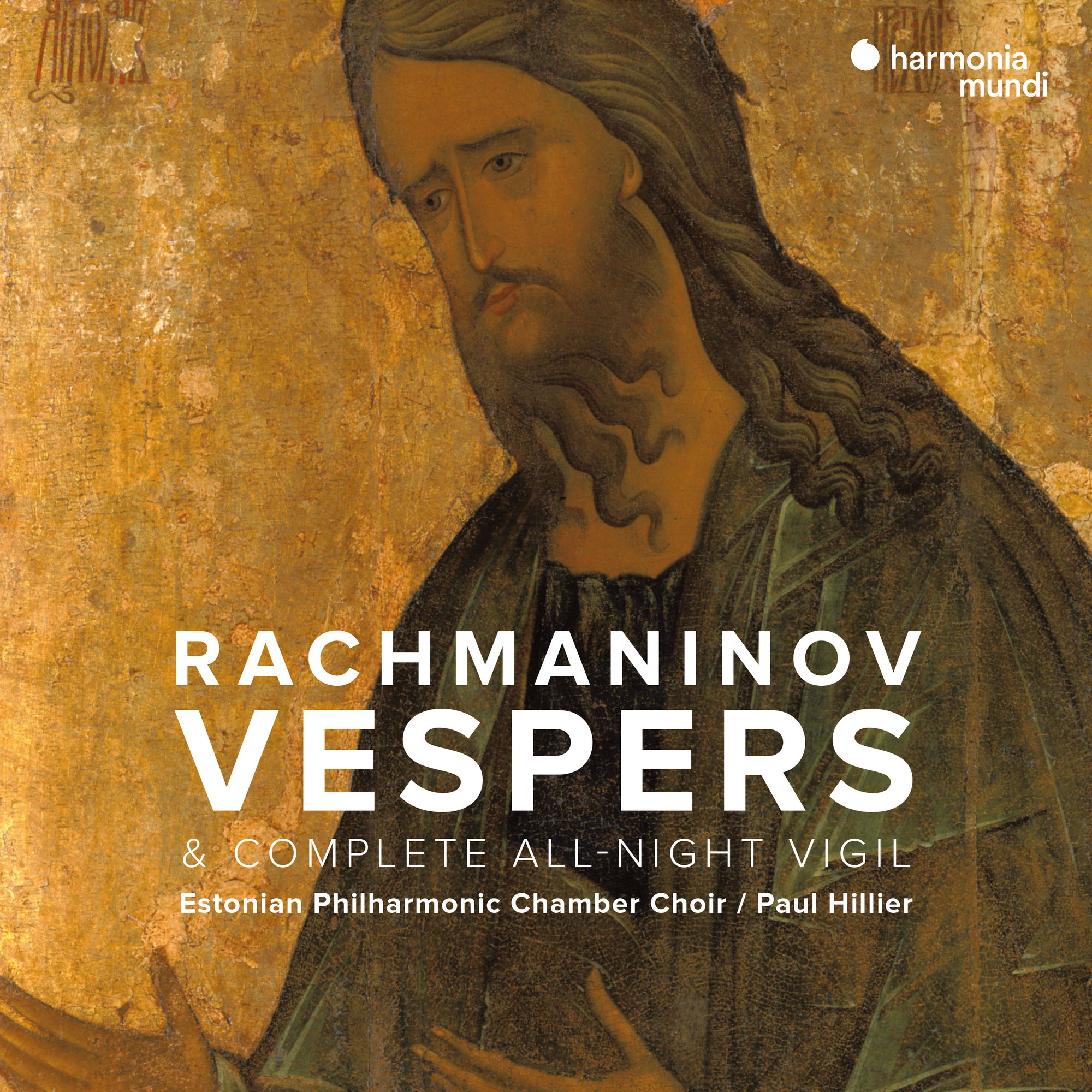 This disc shows us the other side of Rachmaninov: a world away from the heart-on-sleeve Piano Concertos, Rhapsody on a theme of Paganini and Symphonies. We have certainly covered a few of those in our time at Classical Explorer: the Third Symphony and The Bells in historic recordings; two excellent versions of the First Symphony; Anna Fedorova in Rachmaninov (Piano Concerto No. 3, Piano Concertos Nos. 2 & 4) to name but a few.
Now, it is the turn of the liturgical music. The Estonian Philharmonic Chamber Choir under Paul Hillier on Harmonia Mundi offers a disc of the highest, most spiritual beauty. Written in 1915, and continuing on from teh earlier Liturgy of St John Chrysostom (Op. 31), the piece was written at the time of the First World War: the Third Piano Concerto, The Bells and the Second Piano Sonata were already under his belt.
Listen to the sper-low basses of the opening and the sense of sheer devotion and belief in the first movement, "Come, let us worship":
Perhaps it is the hypnotic 'Alleluija's of "Blessed is the man" that is so impressive, so interior, so heart-felt:
A combination of Vespers (the first six pieces) and teh following morning's Matins, Rachmaninov"s piece fulfils the rquirements ofteh Russian Orthodox Church. Ten of the 15 ections are based on pre-existent chant. The composer had been taught ancient chant by Stepan Anolensky (teh dedicatee of this work), and so was ably to draw on znamenny chant (the oldest school,. rooted in Byzantium), the more recitational Greek chant (which infiltrated MOscow in the 17th century) and "New Chant," which took znamenny chant and alternated recitation and choral refrain.
The music seems to glow fom within. Gone is any sense of show; perhaps teh most famous movement is the sixth (the final of the Vespers section), "Rejoice, O Virgin":
---
What a change in outlook, the, to the first part of Matins, "The Six Psalms," where the harmony just opens out, and in the celebrational second, 'Praise be the name of the Lord":
Hillier's interpretation is notable not only for honouring the profunidty of Rachmaninov's score (not only in the bass-bias, but also that altos are more prominently featured than sopranos), but also the contrasting lightness (found in "Blessed art Thou, O Lord"), a dramatic movement depicting an apparition of an angel to bearers of myrrh to Jesus's tomb:
This being Rachmaninov, tehre have to be some bells around - and indeed it is the "Hexapsalmos" (No. 7) above - The Six Psalms - that they are most stringly found. The work climaxes at the twelfth movement, "The Great Doxology":
Recorded in 2004 (and previously available in the incarnation seen on the Spotify link below), this is a remarkable performance, capable of moving the listener at the deepest level. Rachmaninov favoured this work (along with The Bells); he even requested tat the "Ninc dimittis" (No. 5) be sung at his funeral.