Pyrotechnia: Fire & Fury from 18th-Century Italy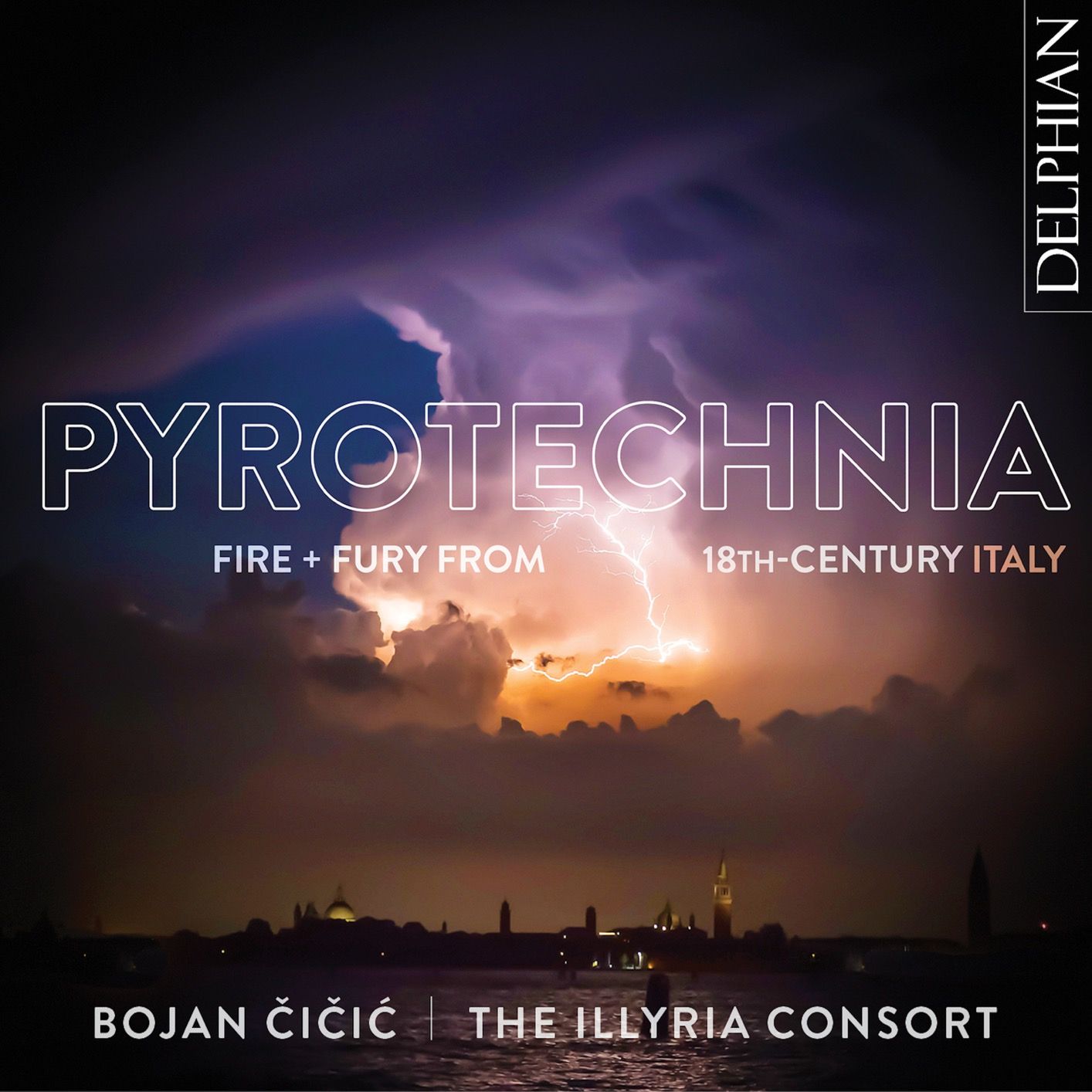 Vivaldi, Tartini and Locatelli join forces in this programme, Fire & Fury from 18th-Century Italy. Two Vivalid violin concertos remind us of the strides in virtuoso writing that composer brought about, leading to  concertos by  Tartini and Locatelli.
We begin with the Violin Concerto in D, RV 205 by Vivaldi: follow this link to see a film of these performers in the vibrant first movement. The cadenza used is one that has been preserved by Vivaldi, from the Concerto RV 772.
All four concertos here end with either a "Capriccio" or a final "Cadenza"; the recording of the Vivaldi Concerto in D, RV 213a is stunning. This is a vibrant piece, full of contrasts, performed with real understanding of its unpredctability by Bojan Čičič and the Iltyria Consort. Čičič's violin flies, full of imagination in the central Largo. The finale (Allegro) is brought to life by the sheer - yes - fire of this performance, while the concluding cadenza is a masterstroke.
So the virtuoso cadenza, usually associated with the Classical period, was already very much rpesent here, firmly. within the Baroque.
Tartini's Violin Concerto in D, D 48 is an utter delight. The first movement is incredibly varied, a very different world from Vivaldi's often more ruminative (but no less difficult for the soloist!). With this introspection comes a level of sophistication that is remarkable; and how superb us Čečič's response here,
The genius of Pietro Antonio Locatelli has fuelled several Classical Explorer posts previously: the Concerti a Quattro, Op. 7; three violin concertos on BIS performed by Il Labyrinto Armonico (which holds an alternative performance of the concerto here, Op. 3/12). One of his pieces also appeared as part of a group of Christmas Concertos on Naxos, It feels only right that Čečič closes with a performance of Op. 3/12. His "cadenza"(the concluding solo Capriccio) in the first movement is remarkable, from Čečič in techical terms, from Locatelli in its sheer scope and imagination. The central Largo (with Presto interruptions) is inspired. while the finale's sprung rhythms bring in teh spirit fo the dance.
The album's title is borrowed from John Babington, author of the earliest guide to fireworks published in Europe – Pyrotechnia. At the time of writing, this disc is discounted on Amazon at the link below:
Spotify link here