Puer natus est ... The Choir of Buckfast Abbey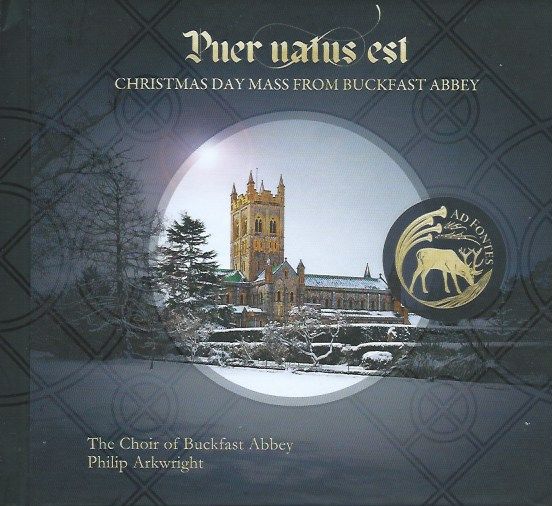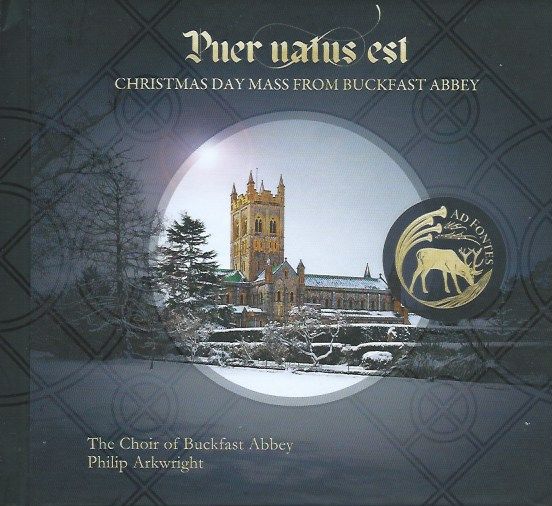 One of the most beautifully produced of Christmas discs to have come Classical Explorer's way this year, this is a disc full of surprises.
Buckfast Abbey founded their own record label, Ad Fontes: memorable previous releases have included Messe da Pacem (music by Pierre Villette, Yves Castagnet and Ravel), Ave Maria (First Vespers of the Solemnity of Our Lady of Buckfast); Vexilla Regis (music from Palm Sunday to Holy Saturday, including music by Byrd, Victoria, Bruckner and Duruflé), and Pictures at an Exhbition (the Ruffatti Organ at Buckfast Abbe played by Martin Baker, culminating in Maker's own transcription of Mussorgsky's Pictures!).
Here's an introduction to their Christmas disc:
This, Puer natus est, is a Christmas Day Mass. And we have a rarity: George Malcolm's Missa ad Praesepe, wonderfully mystical, its movements interspersed with Gregorian Chant, plus  a responsory by Philip Duffy (born 1943). We also find  carols in familir guise (Unto us is born a son, arr. Willcocks) and new favourites-to-be. Into this last category falls Richard Runciman Terry's beautiful Myn lyking.
The movements of Malcolm's Mass are all short, but make their point perfectly. This is, incidentally, the same Geoge Malcolm (1917-77) who was so active on the recording scene for early music and who produced so many classic LPs.  
Argiably the greatest piece here is by that mystical Spaniard, Tomás Luis de Victoria: his O magnum mysterium. In the absence of a Buckfast video to play you, try this from The Sixteen and Harry Christophers: the recorded  sound is glorious. Slick, pure and atmospheric:
The final organ piece is magnifcent: George Baker's sophisticated Toccata-Gigue on the Sussex Carol. Matthew Searles is brilliantly virtuosic on the Ad Fontes performance, but in his absence here's Christian Barthen in Caens, France:
The presentation of Puer Natus Est is luxury all the way;  the recording superbly atmospheric, reproducing a sense of space while bringing us close to the singers.
And with that, all of us at Classical Explorer would like to wish all of our readers a very Merry Christmas!