Poulenc's Les Animax modèles, complete on Chandos
I can see awards coming this disc's way. Performances, recording and presentation seem beyond criticism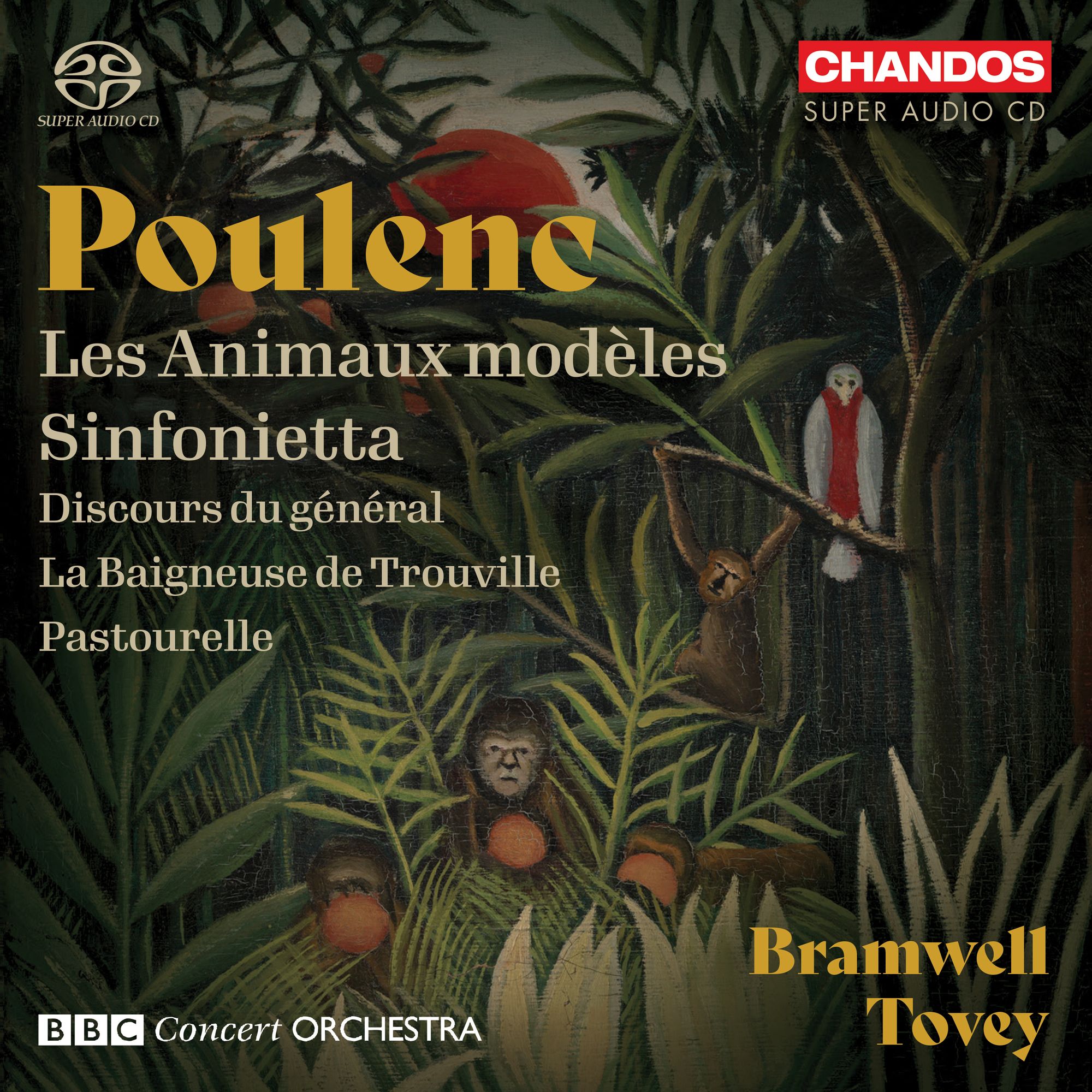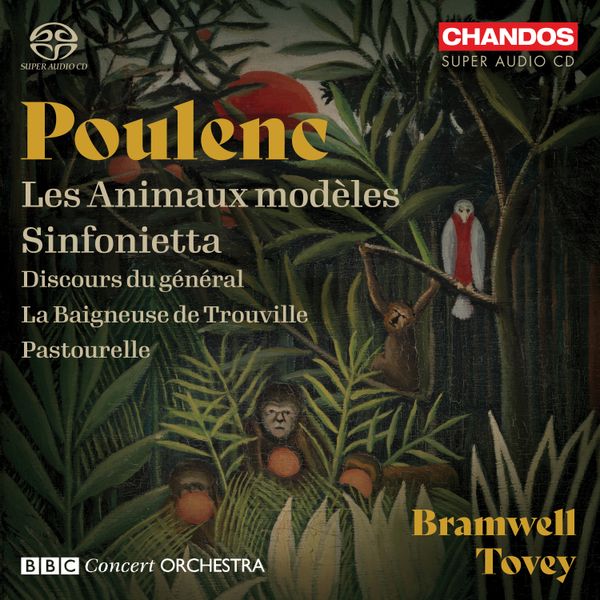 Recorded in March 2022, hsi was conductor Bramwell Tovey's last recording; he died at his home in Rhode Island of a sarcoma in July 2022. This recording is dedicated by Chandos Records to his memory.
And what a final legacy this is. It begins with the Sinfonietta (1947/8), a commission from teh recenly founded BBC Third Programme (later Radio 3, of course). It is a substantial, near half-hour work. The performance here is perfectly judged in its juxtapositions ofteh light and playful against sudden outbreaks of Ppoulenc's very own brand of lyricism:
For me, the slower parts of the second movement are the most nteresting, when we get hints of Poulenc's depth of thought. The quicksilver outer passages are brilliantly performed by teh BBC Concert Orchestra:
All the promise of that slower section bubbles up in the slow movement proper, an Andante cantabile, but how the finale bubbles in this performance:
Thsi now becomes one of the finest modern performances of the Poulenc Sinfonietta, and it certainly complements this classic well: here's that great conductor of French music, Georges Prêtre, in the same piece, with the Orchestre de Paris.
Nice to have the plot of the ballet Les Animaux modèles (1940/41) reproduced in the booklet, too. Based on La Fontaine fables (written during the reign of King Louis XIV of Fracnce, the so-called "Sun King"), it is a 40-minyte plus extravaganza of sophistication. Melodies flow out of Poulenc. Try this, "La Cigale et la Fourmi" (The Grasshopper and the Ant):
I wonder if there is any music more impeccably Poulenc than "L'Ours et les deux compagnons" (The Bear and the Two Companions):
Poulenc also quotes French patriotic songs (it was written under the shadow of German occupation), as well as a self-quitation (at the end of "Le Petit Jour").  There are passages that surely come closest in Poulen to a grand romantic sweep - in "Le Lion amoreux":
Poulenc includes some beautiful moments of profundity, including a (here wonderfully executed) oboe and clarinet solos in the expansive "La Mort et la bûcheron":
This is a terrific performance, and listening to the satisfying glow of the finale ("Le Repas de midi"; The Midday Meal), it seems so perfectly satisfying it is difficult to imagine this piece done better:
There are two short pieces interpolated between the Sinfonietta and the ballet. And this is not Chandos' first go at Les Mariés de la Tour Eiffel;  the other is  on a Chandos disc dating from 2005 called French Ballet Music of the 1920s which did indeed include some Poulenc as well, the Pastourelle we also get on this most recent disc; see this link to the Chandos website. Les Mariès de la Tour Eiffel was a collaborative ballet by ten composers, and Poulenc's movements here are "La Beigneuse de trouvilleÆ (which he calls a "Colour postcard" (a rather saucy one, apparently) and "Discours du général" (a polka for two "cornets à pistons"). They last a grand total of 2"29 together. Here's the helter-skelter, manic "Baigneuse de Trouville," who must have been in something of a hurry:
The "Pastourelle' is very familiar, I'm sure, even if you think you don't know it. Stravinsky-inflected, it always strikes me, this 1927 piece comes from another collaborative ballet, L'Eventail de Jeanne:
I can see awards coming this disc's way. Performances, recording and presentation seem beyond criticism. I can safely say I have never heard the BBC Concert Orchestra sounding so good.
MP3s can be purchased on Amazon here. Here are the SACD and Spotify links: