Ignaz Pleyel's Haydnesque Prussian Quartets Nos. 10-12
Delightful music, superbly performed and rrecorded. What's not to like?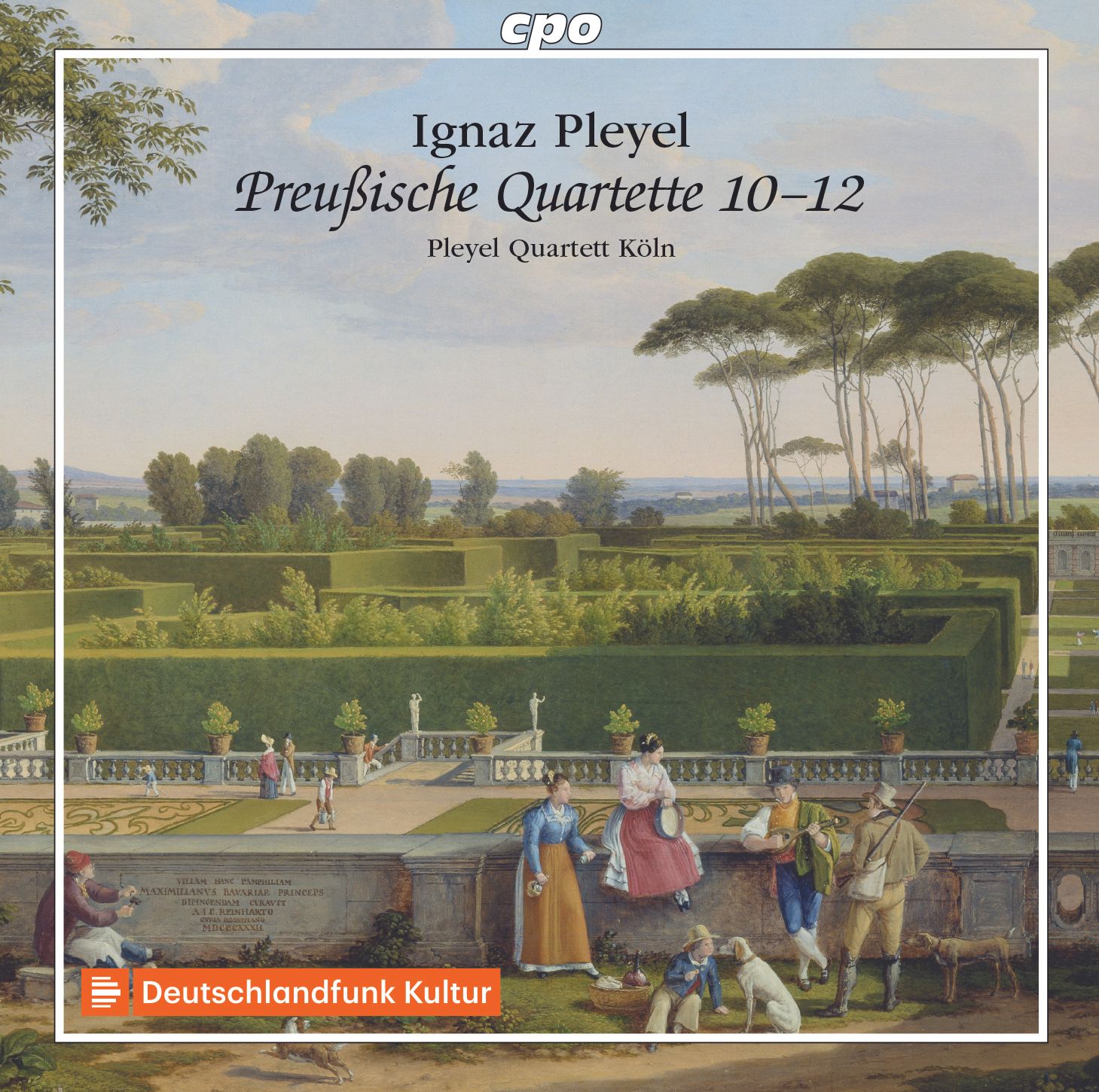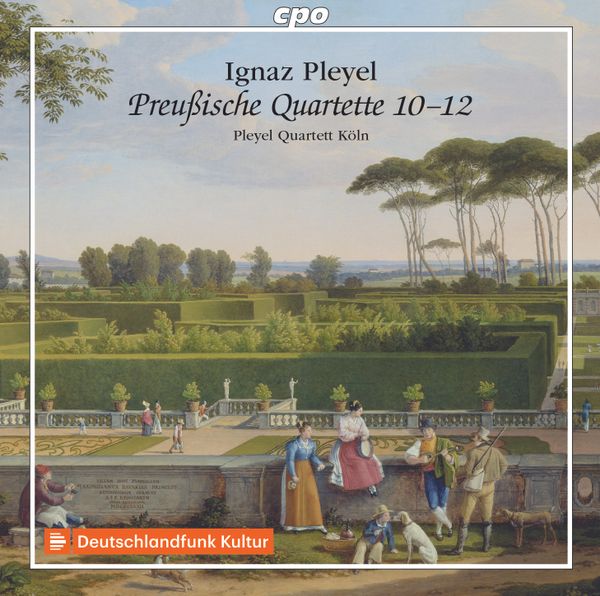 Lovers of Haydn and Mozart string quartets who wish to expand their repertoire should look no urther than this disc. The last three of twelve "Preußische Quartette" by Ignaz Pleyel (1757-1831) are works that deserve to stand with Haydn (indeed, it's possible that theiy are modeled on Haydn's Op. 20 set).
Born in Rupersthal, Lower Austria, Pleyel probably studied with Vanhal (before studying with Haydn (in Eisenstadt). he spent 13 years at Strasbourg Cathedral (alongside Franz Xaver Richter, until Richter's death in 1789). He moved to Paris  in 1795, retiring in 1824. Someone should make a novel about his adventures in Strasbourg; but Pleyel is possibly best known today for his pianos (most recetly, the Insola Orchestra and Laurence Equilbey have been using a Pleyel for their Beethoven performances and recordings).
Probably written in Italy, the quartets on this disc breathe life. Performances here, by the Pleyel Quartett Köln (Pleyel Quartet, Cologne) are superbly stylistic: the members of the quartet play on instruments of the 1700s (first violin Ingeborg Scheerer on 1 1781 Eberle, cellist Nicolas Selo on a William Forster cello from 1790, London, while second violinist Stefanie Irgang plays on a South German instrument from the 18th century and Andreas Gerhardus uses an 18th century viola).
A quick note about classification: these quartets are variously identified as Op. 11 Nos. 1-3 and as numbers from the Benton catalogue of Pleyel's works: Ben 340-342.
The freshness of the first movement of the G major, the first we hear here (Ben 340) is beautifully complemented by the interior grace of the central Adagio molto:
This slow movement is remarkably profound; I certainly recommend anyone who thinks of Pleyel as a minor composer to hear this. And maybe one should hear the finale of this quartet to appreciate the positively Haydnesque sense of witty dialogue:
The C minor Quartet could hardly be more different. There are only two movements, the first of which runs to more than eleven minutes. We are surely on the cusp of Beethoven here:
Pleyel writes with brilliant structural awarenss and the performance by the Pleyel Quartett Köln is spot-on in their intensity. It takes a calm Tempo di Menuetto second (and final) movement to bring about a sense of balance - and how gentle and civilised are the exchanges within the quartet here:
The final Quartet here is the D major. There's a lovely Haydnesque openness - even 'swing' - to the first movement's joyous themes:
One has to praise first violin Ingeborg Scheere's superb tuning in this first movement. The Adagio sostenuto is like an aria for violin; this could come from one of Pleyel's operas (as early as 1776 he wrote a "marionette opera" - puppet opera - called  Die Fee Urgele; there's also he version of the myth Ifigenia in Aulide, 1785:
A joyous Rondo round off this last quartet on the disc.
Delightful music, superbly performed and rrecorded. What's not to like?