Penderecki Complete Music for String Quartet
A disc shot full with life and adventure: absolutely what Classical Explorer is all about!. The vivid performances are self-recommending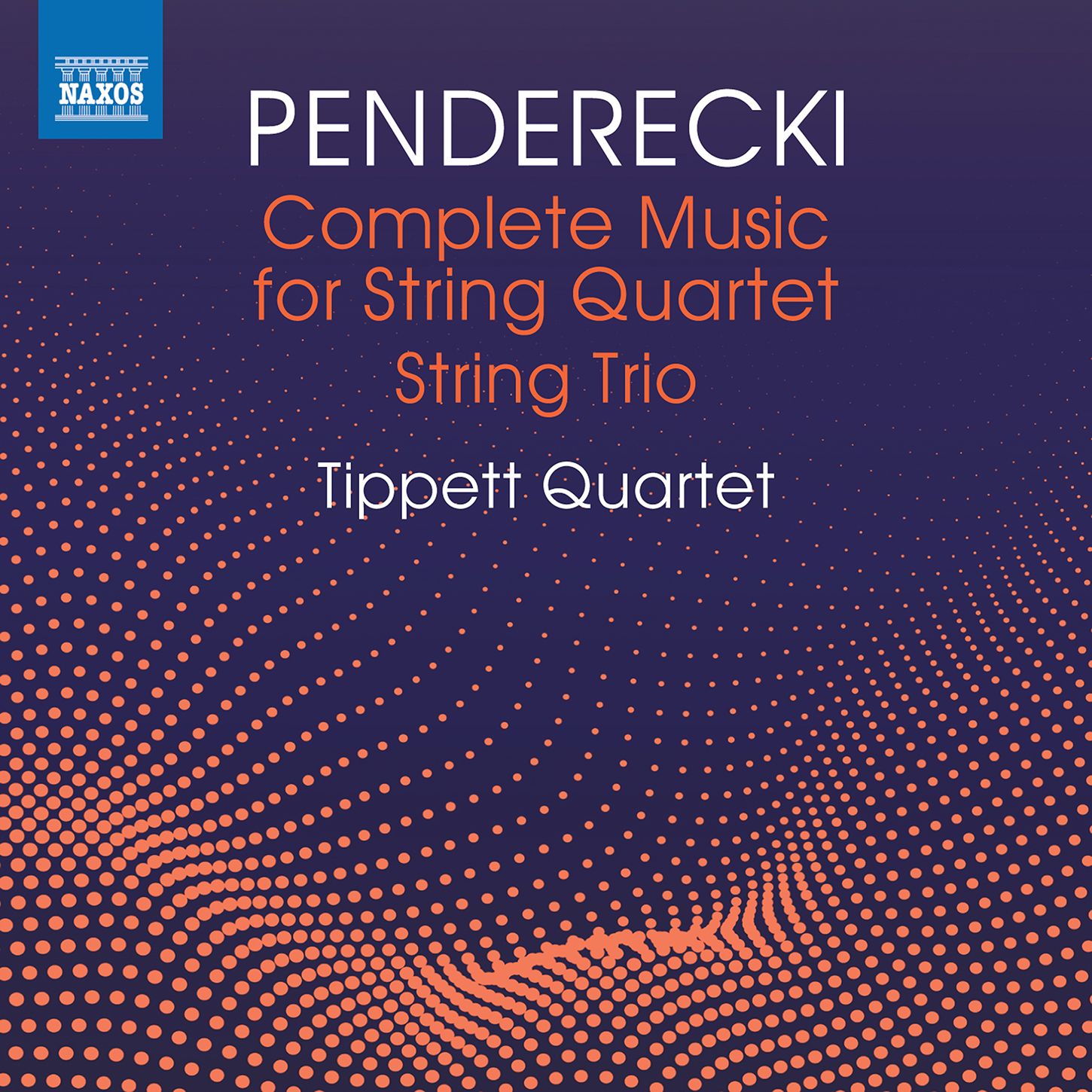 Straight up: you'll either love or hate this. Best get that out there first, but for those that dip their toes in the Pendereckian waters, the results are rich and varied. The music of Krzysztof Penderecki (1933-2020) is to put it mildly stylistically varied, from the forefront of the avant-garde to a more approachable demeanour one finds in some of his later works.
His string quartet music extends over a period of 56 years. One of his most famous works is his Threnody, and his First String Quartet dates from the same year (1960). This is a world of texture, dissonance, volatile excitement, where the instrumentalists are stretched to their utmost. All praise then to the Tippett Quartet for their expertise (just listen to the extended passage of rapid-fire pizzicato and arco (bowed) notes, like a hailstorm:
When it comes to the Second String Quartet of some eight years later (1968), it is Ligeti who is the main influence, a piece of great substance but also of some playfulness, also:
The String Trio and the brief Der unterbrechene gedanke (1980, "The Interrupted Thought") separate the first and last two Quartets. The quiet buzzings of the String Trio (1990, revised 1991) are fascinating - shards of energy, the "strings" of particle physics if you will, that move from instrument to instrument. The second movement, a Vivace, almost dances. Let's hear and this time see an alternative: the Chamber Music Society of Lincoln Center, with Arnaud Sussmann, violin Paul Neubauer, viola David Finckel, cello:
The Third Quartet (2008) is a very personal statement, and coming after the concluding Vivace of the String Trio it makes even more effect.  Subtitled "leaves from an Unwritten Diary,"  it is intense and yet the musical language opens out somewhat to more approachable terrain. Long melodies, aching, replace hailstorms of effects as the music seems to search externally for an internal truth, finding, rather surprising, some sense of the dance along the way. An astonishing work - this along is worth the price of the disc. Here is the complete Third Quartet:
We move even closer to melody in the Fourth Quartet (2016), where modal and folk implications suffuse the language. Yet listen to the first full sonority and its repetitions: dissonance, full of tension and angst.
This piece was commissioned by the Belcea Quartet, who premiered it at the Wigmore Hall in December 2016. That first movement is brief (1'37); the second movement is only 4'25, but is full of energy - and that sense of cheeky play in the interactions between instrumentalists is back:
A disc shot full with life and adventure: absolutely what Classical Explorer is all about!. The vivid performances are self-recommending.