(Preview) Painted Light: the Solem Quartet on Delphian
The Solem Quartet is at the top of its collective game throughout, as if the presentation of this music was propulsive force enough to light the music from within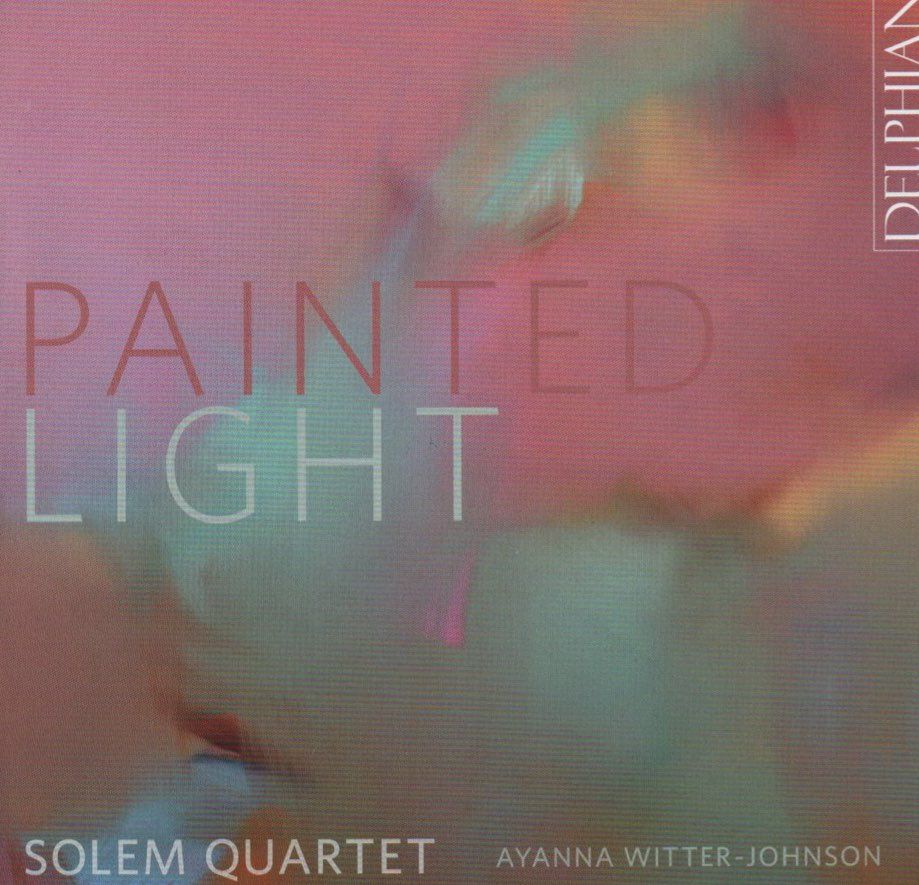 We have come across the music of Edmund Finnis before on Classical Explorer, but  in connection with Manchester Collective: his String Quartets Nos.1 and 2, and here's a link to my review of a live performance of his Sister.  
And so here we move to the refined natire of his Devotions (his String Quartet No. 3), It is cast in eight movements 9the sixth is, to my ears, remarkabbly English Pastoral!). The key to the album as a whole is it is a meditation on the ,ketapho of colour in music - as the booklet notes point out, there are other ways of interpreting music. The Kpelle people of Liberia talk about music being light or heavy; yjose of the Amazonian Suva reibe calliit young or old. What we have here, therefore, is a tapestry of instrumental timbre, all generated by one string quartet: the Solem Quartet, whom we met before on Classical Explorer via their disc of Adès, The Four Quarters.
Here is composer Edmund Finnis introducing his String Quartet No. 3, and its Collections to Beethoven's String Quartet, Op. 132:
When you hear the piece on quartet, the transformation from the bare bones the composer gives us in that video is extraordinary. Listening tot he ascending fragments of the third movements (as if moving towards the light,one might say), one certainly feels the shadow of late Beethoven. And yet Finnnis' world is all his wown, his voice as individual as ever.
The colours of the night are heard in a 2022 arrangement byWilliam Newell (the Solem Quartet's second violinist) of Lili Boulager's Nocturne.  Commissioned in 1911 when the composer was only 18, the piece speaks of the Impresisonism of Debussy and Ravel (there is indeed a direct quote from the former's Prélude de l'après-midi di'un faune). Short-lived Lili (1893-1918) was the younger sister of the perhaps more famous Nadia Boulanger, so it would be fitting to share this: a recording with Nadia Boulanger on piano of Lili's Nocturne, with Yvonne Astruc, violin. The YouTube video even features an old sepia photograph of Lili and Nadia together. There's a slideshow as you listen so it's not the one shown below):
Contrasting that to the Solem's version only highlights the excellence of Newell's arrangement - he really captures the heart, the essence, of the piece.
And it is a lovely piece, if interludial in function on this disc between Finnis' multi-movement structure and a piece simply called Quartet by Henrietta Bosmans (1895-1952). Written in 1927, this offers another window in time. A pupil of Wilhelm Pijper (1894-1947), for all the beaities ofthe earlier two movementts, it is the energetic finale (with its contrasts) that impresses (and listen out to those oh-so characterful glissandos at the ends of phrases). The piece is absolutely beautiful. All credit to first violinist Amy Tress for her purity and security up high in this movement, too. A fascinating piece.
A short piece entitled The Blue Windows by Camden Reeves (born 1973) is actually that composer's Fifth String Quartet. This is a name new to me. Like Finnis, there is indeed a luminosity about Reeves' writing. Another work commissioned by the Solem Quartet, it was inspired by the Chagall stained-glass triptych America Windows (you can see the windows and read more about them here). Reeves has been exploring 'blueness' in various ways, both in manifestations of  linguistic meaning and in various different pieces (the piano cycle BLUE SOUNDS (all capitals). There is touch of Feldman in The Blue Windows' quietude (it does not rise above mezzo piano, ever), and the piece makes an ideal complement to the Finnis. Both have an unhurried, suspended quality.
Here's pianist Tom Hicks playing Camden Reeves' BLUE SOUNDS:
The piece seems to evaporate at one point, only to re-animate through quiet tremolos before falling back to high planes of refracted light. Fabulous - a real name to watch out for.
The Solem Quartet is joined by the composer as vocalist in Ayanna Witter-Johnson's Earth, The piece is brilliantly written, and equally brilliantly performed. Distinctly soulful, it seems to link to the final item, Both Sides Now - the Joni Mitchell song heard in an string quartet arrangement by William Newell.  The way the familiar melody emerges from the texture is simoly lovely.
Dephian keep on issuing significant discs, and their commitment to both new music and young talent is entirely laudable. The Solem Quartet is at the top of its collective game throughout, as if the presentation of this music was propulsive force enough to light the music from within.
Painted Light will be released October 27, 2023.