Pétur Sakari plays organ music by César Franck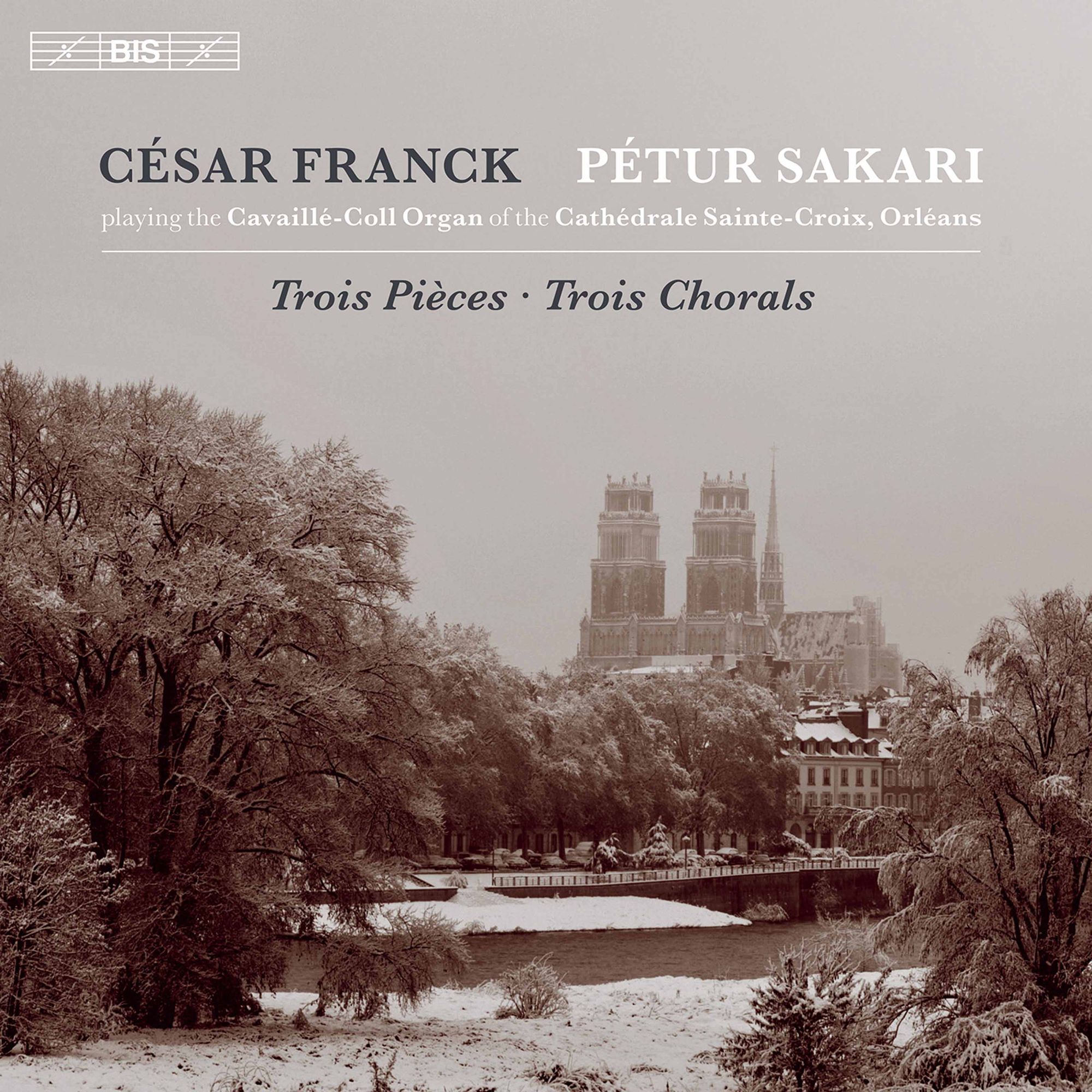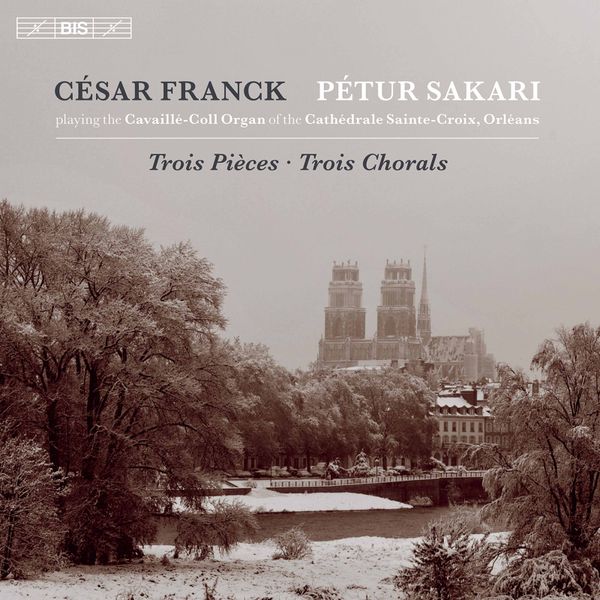 The Finnish organist Pétur Sakari is something of an organ Wunderkind. He trained in Finland and in Paris, making his recording debut at the age of 18; his previous release for BIS, works by five French composers (Dupré, Duruflé, Messiaen, Tournemire, Vierne) was critically lauded. In 2017, Sakari gave his debut recital at the Notre Dame Cathedral in Paris at the invitation of Olivier Latry; this was followed by his debut at the Mari'insky Concert Hall in St Petersburg in 2018. Here, he brings us music by the great Beligan composer César Franck performed on an ideal instrument, an 1880 Cavaillé-Coll in the Cathédrale Sainte-Croix  in Orléans. Brillianlty caught by the BIS engineers. Aristide Cavaillé-Coll is the same organ maker who had previously built Franck's organ in Sainte-Clitilde in Paris: "My new organ? It's an orchestra," exclaimed Franck at the time, presumably in French).
Sakari is something of a Renaissance man: not only is he an organist but he is also a cellist (which instrument he studied at the Helsinki Consertavory); and he took composition and folk music at the Sibelius Academy. His programmes include combinations of symphonic organ music with poetry and modern dance, and he also improvises music for silent movies.
There is nearly 81 minutes of Franck here, cast in two sets of pieces. Although Franck's organ output is not large, it is highly significant; he effectively sealed the rebirth of the French organ. First up, the Trois Pièces pour Grand Orgue (1878), a Fantaisie, a Cantabile and a "Pièce héroïque". The Fantaisie requires a specific grasp of how to deal with a deliberately improvisation-like piece and yet, over the course of some 16 minutes, provide an experience that transports the listener. Sakari achives this beautifuly ,It is true the glorious Cavaillé-Coll organ is a mouth-watering experience in itself, but this is no sonic bath; it's not quite true that one can compensate for perceived shortcomings in the piece by appreciating the organ's "beautiful tiimbres," as the booklet notes suggest. The unpredictable journey of Franck's material is what sustains us, and his magnificently enigmatic, impeccably French chromaticism:
What a wonderful song the central Cantabile is, the trumpet stop heard above the Grange-Orgue and the Positif; this piece was played by Tournemire (a student of Franck's) at the Master's funeral:
and we have a comparison performance here, Sakari  on the Paschen-Kiel-organ at Central-Pori Church, Western Finland (I find thie second performance a little bolder):
But nothing can prepare us for the Gothic drama of the concluding "Pièce héroïque," a virtuoso showpiece here in one of the finest performances on disc, the impetuosity of its main theme writ large:
The vast Chorales of 1890 take up full 47 minutes of the playing time. This set constitutes the last important work by Franck. Unlike Bach's chorales, Franck's are based on original melodies, and, in the case of the first, that melody is only revealed at the end. Registrations were for the most part not explicit in Franck's score and so the performer's imagination is given much rein. Obviously, in contrast to the Fantaisie, this first Choral feels highly organic. There's a real feeling of inevitability and growth, and how magnificently the BIS recording delivers this, too:
There is a masterly construction to the second Choral (B minor), a double set of variations, including recitative sections). Sakari brings a transcendental sense of calm along with a total awareness of the musical machinations:
As to the finale, the BIS annotator is right to point out a similarity between the Toccata-like opening and Bach's Prelude and Fugue in A minor, BWV 543. Here's Ton Koopman in the Bach:
... and here's Sakari in the Franck:
Using his characteristic cyclical form, Franck brings back the melodies of the first two Chorales, superimposed on one another, in this final panel.
A magnificent disc, generous of timing and featuring true organ masterworks in ths hands of a young Maestro (Sakari was born in 1992). Bravo!
I should perhaps mention that the music sounds at its absolute best through high-end equipment: this is an SACD.