Myaskovsky Cello Sonatas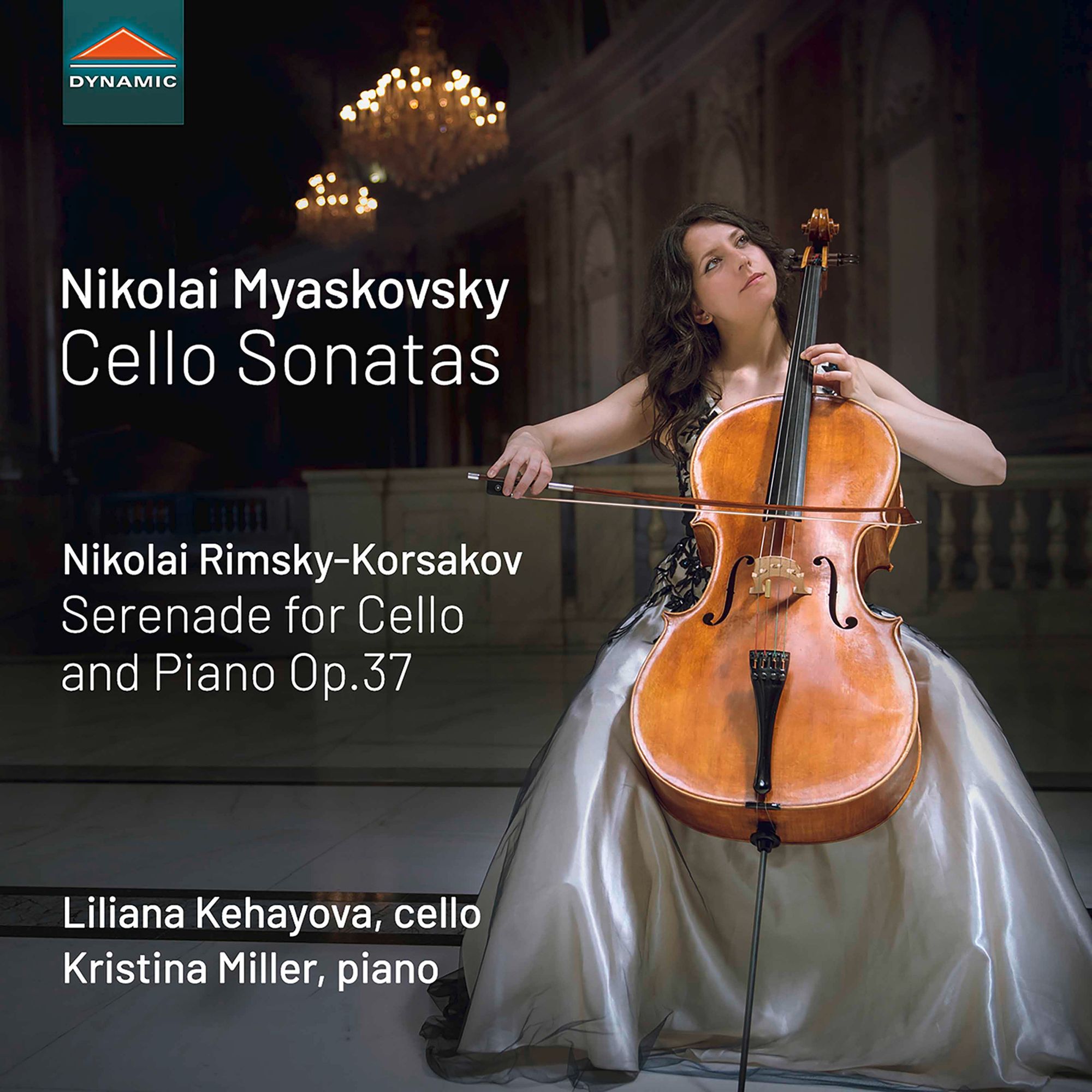 I'm not sure why, a year plus in, Classical Explorer has only included one piece by Myaskovsky (his Symphony No. 27, here). So here's a disc that concentrates on his music: his two Cello Sonatas (plus a short "encore" by Rimsky-Korsakov).
Composed when Myaskovsky was 30 years old, not long after completing his sudies at St Petersburg, the First Cello Sonata is a major work cast in two expansive movements.It opens with a winning cantabile melody emerging from the depths, with the piano offering a quiet, low bedrock:
You can hear in this movement the lyricism at the heart of Myaskovsky; the second movement is similarly lyrical, if in a more relaxed manner. The two players are tre equals in this music, and Russian-German pianist Kristina Miller fully realises the power of the piano part. Both players require an immense technique, and it is rewarding to hear these pieces performed with such heart. I particularly enjoy Miller's fluency in the second movement:
In contrast. the Second Sonata was composed when Myaskovsky was aged 69: Listening to Kehayova's singing cello is an absolute joy. There are moments where Myaskovsky moves towards a simplicity not found in the First Sonata, and those moments are revelatory. Right at the very end of the first movement, for example:
There is also a simplicity that comes with maturity, and we hear that in the second movement, with its delicious interactions between cello and piano:
The finale is a helter-skelter, seat-of-the-pants, virtuoso ride from both. Even here, though, long-;limbed melodies blossom on the cello while the piano scampers:
Poor old Rimsky-Korsakov seems best known for his Sheherezade and the "Flight of the Bumble Bee". But there is so much more: symphonies (I wrote the booklet notes for the BIS set with the Malaysian Philharmonic Orchestra under Kees Bakels, if anyone is interested), and a plethora of simply gorgeous songs. But for now, let's hear this lovely Serenade in B flat for Cello and Piano, Op. 37 (1893, the ear of both Tchaikovsky's death and Rimsky's daughter Maria aged 5). The Serenade is suffused with the cantavile that so dominated the Myaskovsky; a lovely way to close:
The recording (Studio 1, Bulgarian National Radio, Sofia) is slightly recessed, and a bit more body to the piano in the slow movement of the second sonata would have sealed the deal - but there is such beauty here, the disc remains eminently recommendable. Here is a promotional film that icludes some lovely shots of Russian forests as well as snippets ofthe recording session: Kehayova narrates:
At around only £8, this disc really is a bargain!