Mozart from Oscar Shumsky
A treasure of a restoration - Shumsky is on top form throughout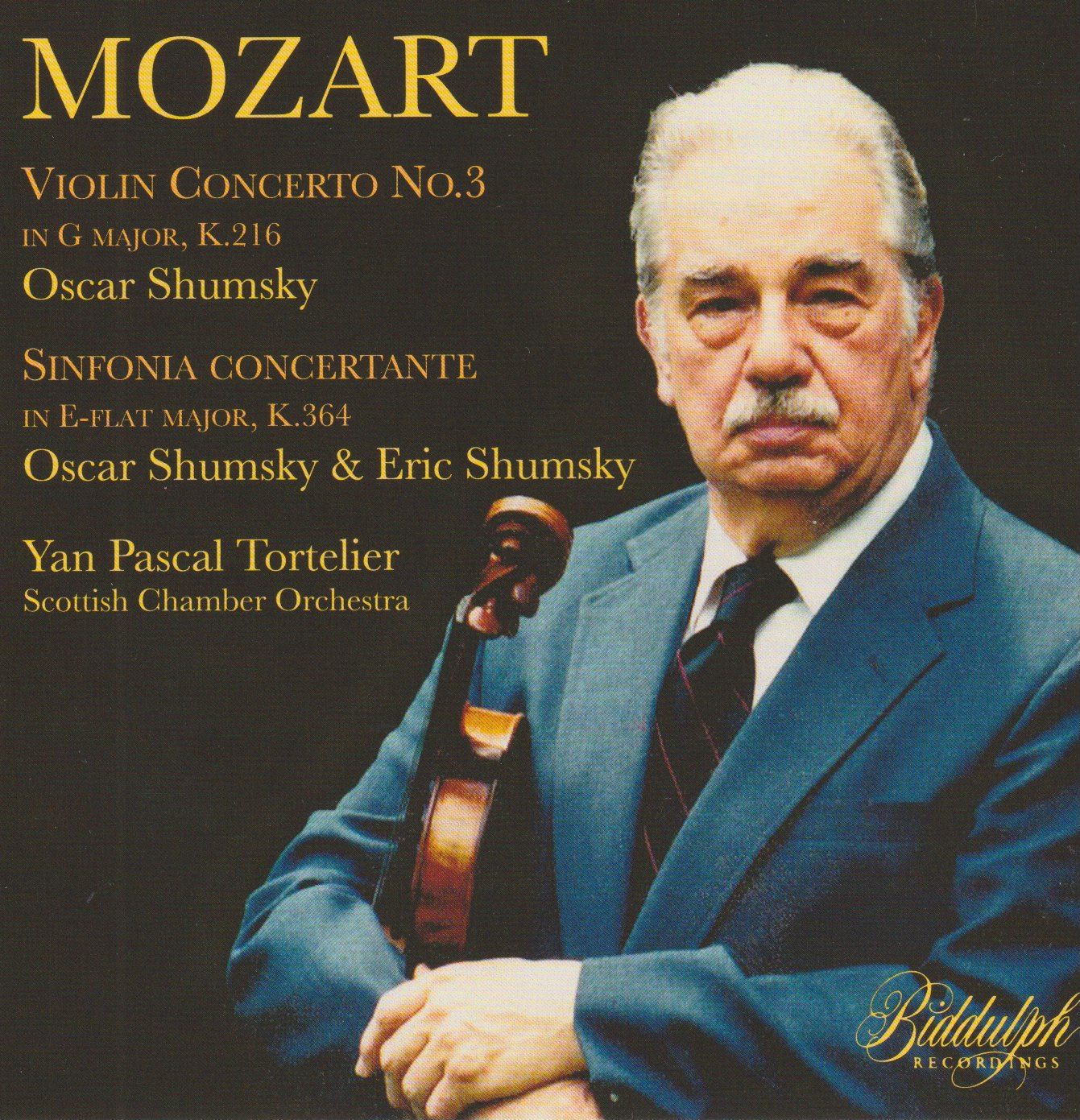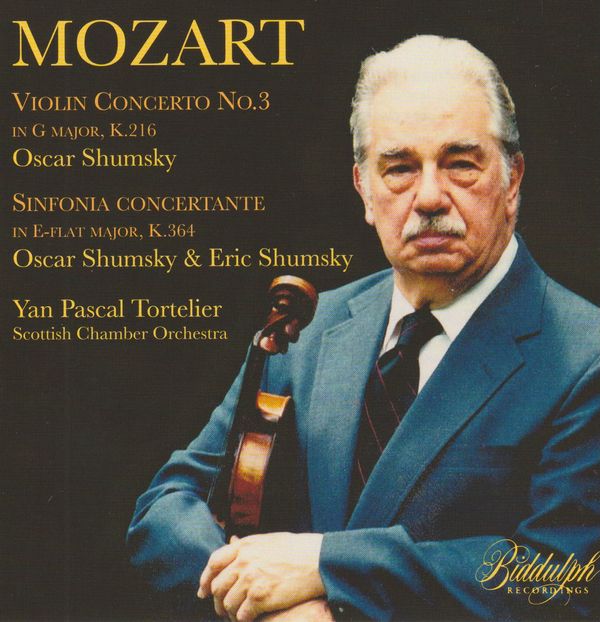 Oscar Shumsky (1917-2000) was a remarkable violinst. I only heard him live once, in Beethoven, and it was a transfixing experience. It is no accident that one of the most respected of all currently active recording proucers, Andrew Keener, pens the booklet notes for this release and waxes lyrical on Shumsky's talent. It waas Keener who produced this recording, too, expressly asked b the dearly missed Simon Foster. The engineer here is the experienced Mike Clements, and the recordings were made in 1985 in Edinburgh and appear in a fabulous remastering by Dennis Patterson.
These recordings have been absent from the caltalogues for over a quarter of a century, and one has to ask why. The opening movement o Violin Concerto No. 3 in a bright G-Major, K 216, is Mozart at his sunniest, and how Shumsky relishes Mozart's writing (the cadenza is by Shumsky himself):
Listen to that wide-ranging cadenza (all the cadenzas in this piece are Shumsky's own), absolutely fascinating and a violinistic tour de force - and how Yan Pascal Tortelier (known for so many Chandos records) enters at precisely the right moment after it.
In Shumsky and Tortelier's hands the central Adagio is a gossamer dream, the orchestra transparent, Shumsky's exquisite, slightly wiry tone perfect. This, surely, is the land where true where bliss lies:
A lot has happened in Mozart scholarship, early music performance and so on since 1985; the opening of the finale is of its time, but no less loving for it. Those of us around at his time will remember this fondly; and Shumsky is no less playful for it:
Keener tells a nice story about the father and son Sinfonia concertante: it took a while to get the balance right because of the height differential between the short father and tall son. He also says sone of the sessoins finished early, which is a sure pointer to success.
This Sinfonia concertante was one ofteh first digital recordings ever made, initially repleasedon LP by EMI.
It is a fine performance indeed, as you can hear from the determined stride of the first movement, and a simply amazing cadenza (as gripping as the music that surrounds it):
The central Andante might be a touch slow for some these days, but listen to Eric Shumsky's throaty, well-projected viola lines and how Oscar Shumsky responds so tenderly:
Tortelier underlines the richness of Mozart's writing in this piece: it is clearly a work of love on the conductor's part, and the Scottish Chamber Orchestra responds in kind by shaping phrases with real care, just as they find real energy, and playfulness in the winds, in the opening of the finale, perahps not a true Presto but full of verve nonetheless (and listen to how the Shumskys both dig into the rondo theme, and to the hunting roughness of the work's close elicited by Tortelier!):
A treasure of a restoration - Shumsky is on top form throughout.
Mozart Shumsky (Biddulph)