Mozart from Berlin: Akademie für Alte Musik in the Paris and Haffner Symphonies
A fine disc, full of life and spirit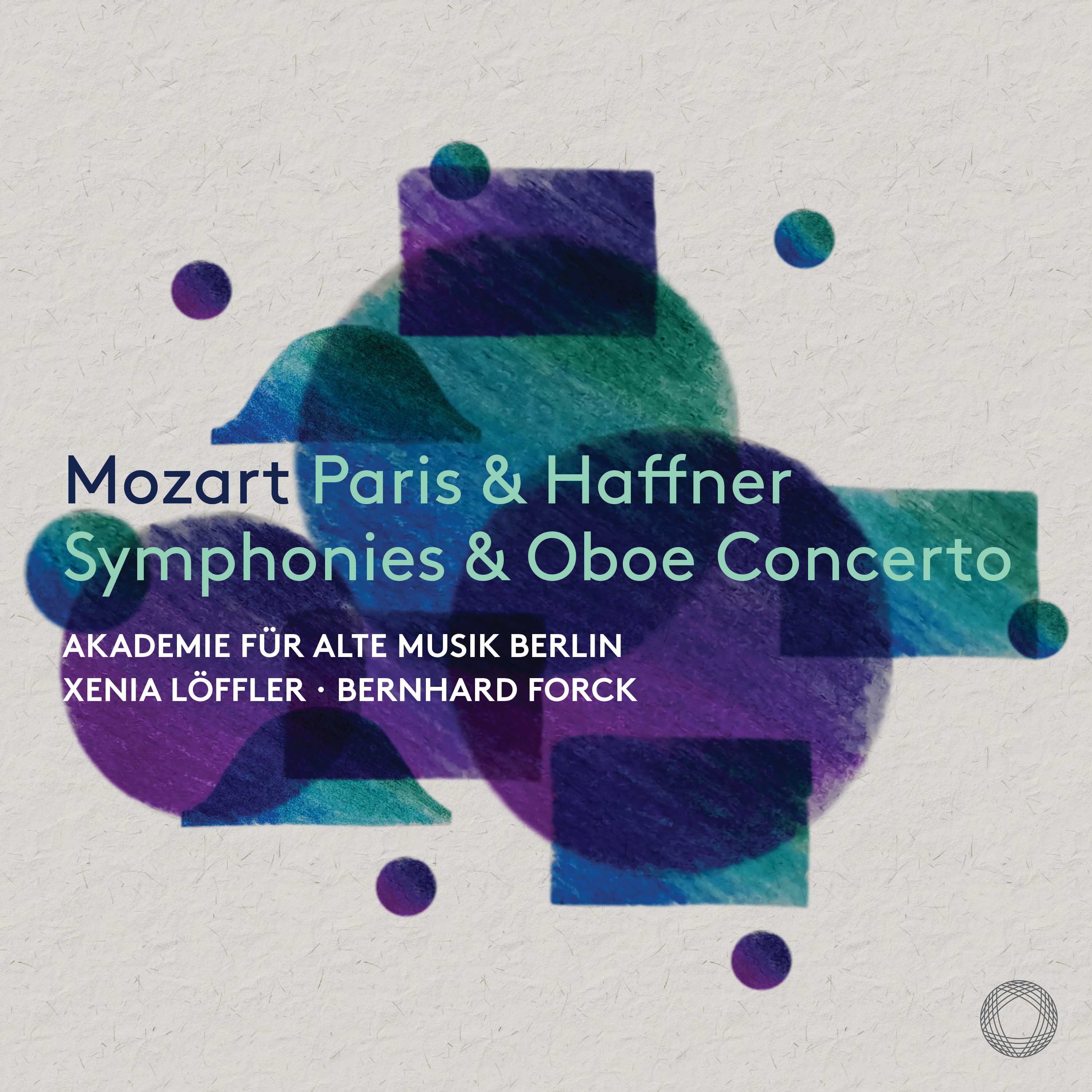 Here is a selection of work that celebrate Mozart's departure from Salzburg towards more cosmopolitan climes. The Akademie für Alte Musik is a world-renowned ensemble; a concert at the Wigmore Hall in 2017 with the astonishing contralto Sonia Prina was certainly unforgettable (review); there, as here, they were directed by violinist Bernhard Forck.
First, the so-called "Hafffner Symphony," its grandiosity feeding off the performers here, their sense of joy, their exactitude of execution:
.. and yet the second movement, taken at a proper (moving along) Andante, exudes grace everywhere. The sense of Mozart style is perfect:
A Menuetto with the most exquisite Trio cedes to a Presto bursting with white-hot energy. This is a performance dreams are made of, the violins' articulation beyond criticism. Contrasts abound, always delightful:
---
The Overture to Die Entführung aus dem Serail in a Harmoniemusik version - outdoors music for wind ensemble - is an utter delight:
I have added a link to the orchestra's recording of the comlete opera (under René Jacobs) below. It is the perfect piece to segue into the Oboe Concerto in C-Major, K271k/K314 of 1777. One of the lesser known of Mozart's concertos, it is nevertheless delightful, performed here by the Akademie für Alte Musik's principal oboist, Xenia Löffler, who plays with beautiful tone throughout her range. This really is the most appealing performance:
The Andante ma non troppo has moments of great delicacy; but it is the outdoorsy freshness of the Rondo, an Allegretto whose jauntiness reminded be of teh E flat Concert Rondo for horn and orchestra, that is so appealing (asking of horns, the orchestral ones here do make the most of their 'hunting call' moments!). There is also the most remarkable cadenza from Löffler:
---
Mozart's so-called "Paris" Symphony feeds off performances such as this one: the sense of extravagance from teh very beginning is palpable with that upward rush of the strings:
It is fascinating that we have both versions of the Andante here, the better-known revision included as part of the symphonic experience. Here it is:
... and here's the original, which apparently was "too long" and contained "too much modulation" for the commissioner, Joseph Legros (who produced a Parisian concert series):
The finale is a riot of rhythmic tomfoolery on Mozart's part, and how the Berliners revel in it!.
---
The recording is typical of Pentatone's top-flight standards. A fine disc, then, full of life and spirit. Recommended.