More Keyboard Concertos by Wilms on BIS
This series of Wilms piano concertos has had everything that is good about it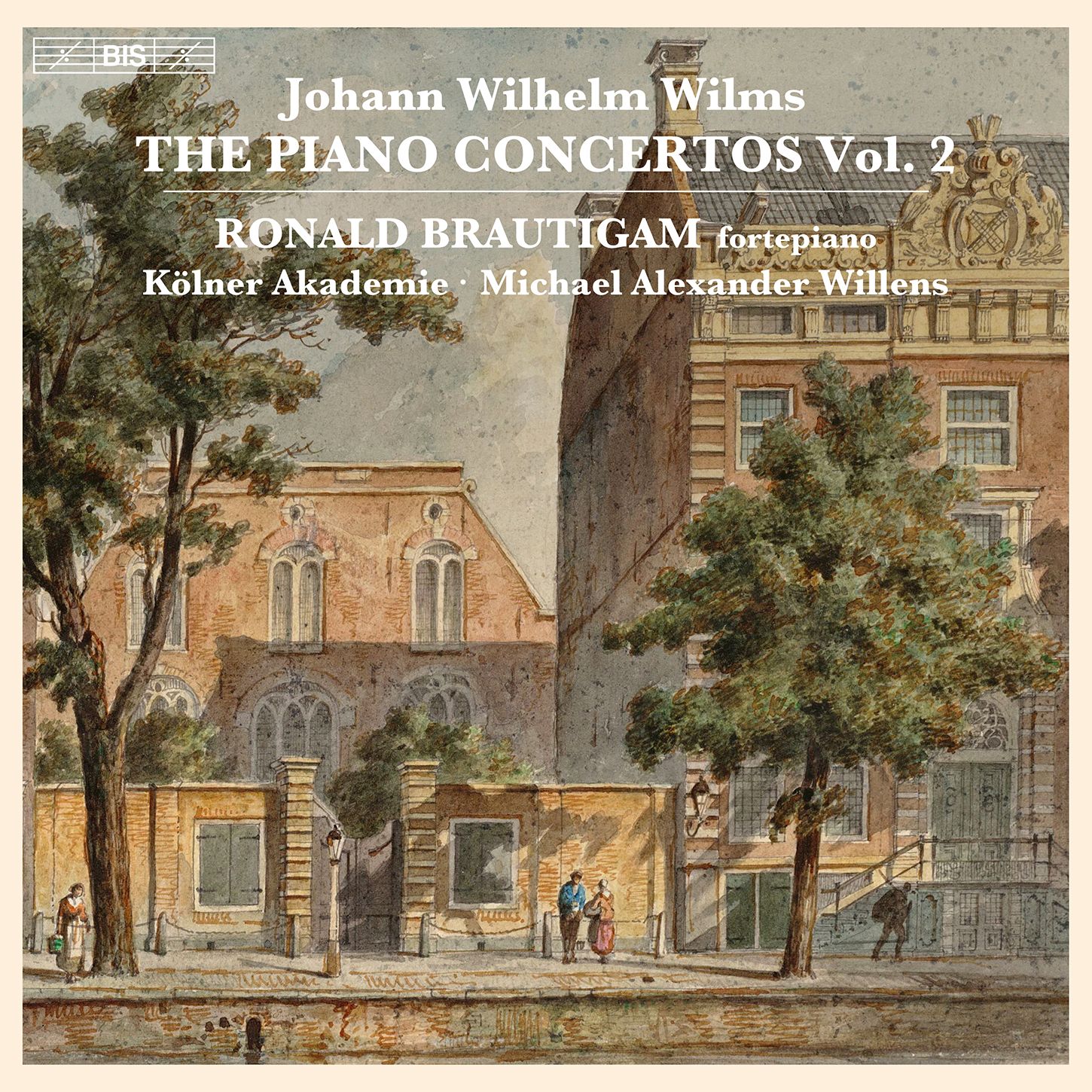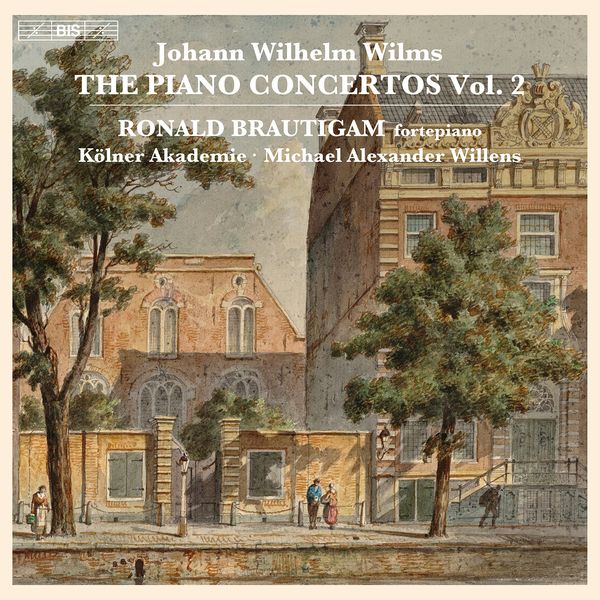 We met Johann Wilhelm Wilms (1772-1847) before on Classical Explorer here. What we have here are the final two keyboard concertos by the "Dutch Beethoven". What a shame Wilms' music disappeared from public view - for long, he was remembered as the compsoer of the then-Dutch national anthem only. These recordings celebrated the 25th anniversary of Wilms' birth (this one was released in November 2022).
Ronald Brautigam performs on a beautiful fortepiano by Paul McNulty after Graf 1819.
Although in F-Major, the size  and muscularity of the first movement of Wilms' F-Major Concerto, Op. 32 (published around 1814) put me in mind of the equivalent movement of Mozart's Piano Concerto No. 25. Although it begins quietly and only gradually reveals its muscularity of scoring. It was written in a spirit of optimism (the Netehrlands sppeared to have shaken off the influence of Napoleon, plus the writer E. T. A. Hoffmann had written positively on Wilms' music), and we can certainly here the brightness of F-Major writ large in the larger tuttis. Brautigam is supreme in the many florid passages:
Some of the more lyrical passages put me in mind, gesturally, of early period Beethoven. There is no doubt these performances are absiolutely faultless, ane perfectly recorded in the Immanuelskirche, Wuppertal, Germany. The Kölner Akademie is clearly a top-flight ensemble (if I ever get the chance to hear them live, I'll grab it with both hands).
The slow movement (an Adagio) is pure serenity. The orchestra sets the scene, but thereafter it is all  fortepiano soliloquising, and how beautifully Brautigam suggests off-the-cuff improvisation, accompanied by some perfectly-judged wind and horn backing:
The finale is fascinating: at once carefree and sophisticated. Brautigam plays with gay abandon, and with fingers of steel to ensure absolutely even passagework. The slight shadings of harmony - puffy white clouds in an otherwise clear blue sky - are just the ticket, and the Kölner Akadamie presents them with relish:
This is a glorious concerto, full of seemingly endless invention and heard here in an ideal performance.
---
Fast-forward about six years (c. 1820), and the Concerto in E flat, Op. 55. Difficult  (read impossible) not to hear the opening of Beethoven's "Emperor" Concerto (1808/9) in the opening of Wilms' piece, with its strong orchestral chord and piano flourishes:
True, there are more 'stock devices' in Wilms' score than in Beethoven's materpiece, but there are moments of great invention, and Wilms' writing for clarinets is particularly noteworthy (and particularly lovely around 7"20-30 in). Brautigam is if anything even more superb in this performance: not just the evenness of delivery at speed, but he complete grasp of the music's structure. I wonder if this is Wilms' masterpiece? The first movement above is so beautifully balanced between power and lyricism, the thems often so sweet and inspired.
The discursive nature of the E flat Major Concerto's Adagio seems closer to Chopin than Beethoven. This is love an outpouring of the heart, at times encrusted with trills and other forms of decoration. The movement is perfectly proportioned:
The finale is a rondo, remarkably wide in its textural variations, and often playful and delightful, with a Mozartian moment of thematic exchange between soloist and winds towards the end of the movement:
---
Both scores were edited by Brautigam himself. This series of Wilms piano concertos has everything that is good about it - is it too much to hope for BIS to release more of Wilms' output? True, there are some symphonies on cpo (North German Radio Philharmonic under Howard Griffiths, released in 2009) and on DG Archiv (Concerto Köln/Werber Ehrhardt), but something makes me want to hear this music performed by the Kölner Akademie.
Not also that on April 28 this year (just over a week after this post goes live), Brilliant Classics will release a disc of Wilms' Piano Quartets (Opp. 22 & 30) and Piano Trio, Op. 4 performed by the G.A.P. Esnemble.