Meeting Massenet: a Canadian Thais
An English conductor with a Canadian orchestra conspire to create a momentous recording of a great French opera.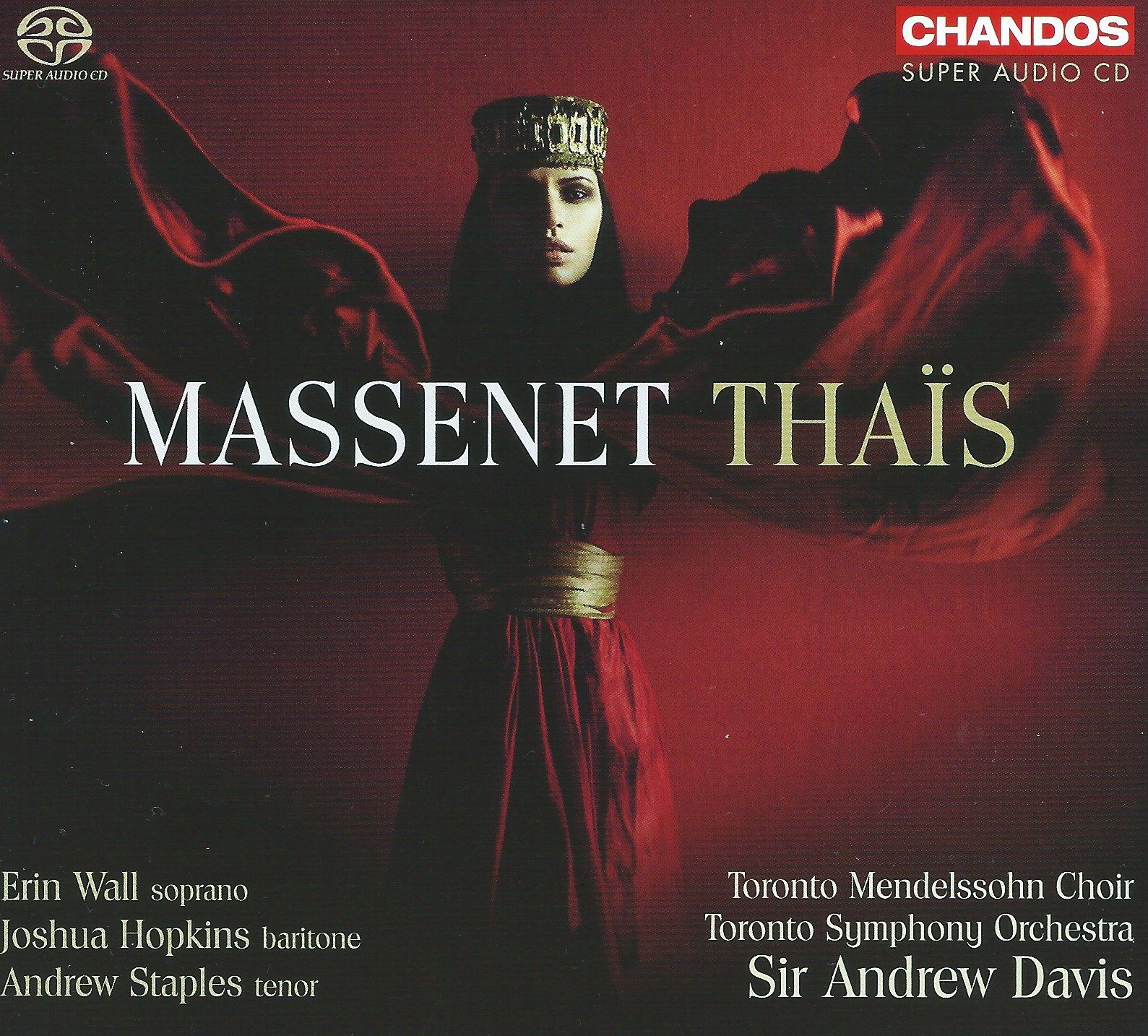 There are a lot of reasons for exploring French opéra; and a lot of reasons for exploring Massenet's most famous example, his "comédie lyrique" Thaïs, through this particular recording as well.
First performed in Paris in 1894, Thaïs is still best known for its "Méditation," a glorious linking passage between the two scenes of the second act which features a solo violin and which accompanies the heroine's change of heart about the hermit, Athanaël. Here. playing that "Méditation", is a lady that has been much in the news of late with her own, superb, version of the Elgar Violin Concerto, Nicola Benedetti:
As far as the plot is concerned, we are in Roman-ruled Egypt. A monk, Athanaël, attempts to convert Thaïs, who workships Venus the Goddess of Love, to Christianity. As so often in opera (and in love, arguably), things are rarely what they seem. Athanaël discovers sexual feelings for Thaīs.
Thaïs dies in a convent, a repentant Athanaêl  by her side. Their final duet is one of the glories of the French operatic repertoire.  
Sir Andrew Davis, the conductor on this fine new Chandos recording, himself gives a synopsis of the plot in which he gives music examples on the piano in this video:
The most famous air (aria, but let's use the French term given the piece) for Thaïs herself if probably "L'amour est une vertu rare," somtimes known as the "Eros aria". Here is Renée Doria in 1962 in top form:
... and here is the Death of Thaïs, with Renée Fleming in the title role and Thomas Hampson  as Athanaël at the Metropolitan Opera, New York in 2009:
French opéra is so often a heartfelt outpouring, and Thaïs feels like that from first to last. Sir Andrew's cast is led by Erin Wall, whose contribution to the Beethoven Ninth Symphony at the Proms in 2018 (World Orchestra for Peace/Donald Runnicles) was so memorable; she also sings Ellen Orford in the upcoming Britten Peter Grimes from Bergen under Edward Gardner, also on Chandos and to be released in September 2020. Joshua Hopkins is the wonderful Athanaël, Andrew Staples the young philosopher Nicias and we have Nathan Berg as Palémon. But it is Andrew Davis and his Toronto Symphony Orchestra that provide the thread of beauty that runs through the experience, their leader Jonathan Crow the eloquent soloist in that lovely "Méditation".
A superb release (the opera spreads over two SACDs), and an invitation to explore more Massenet and French opéra in general perhaps. Maybe try Massenet's Céndrillon (Cinderella), seen at Glyndebourne last summer (June 2019) with Danielle de Niesse as Cinderella and the superb Kate Lindsey as Prince Carming and now out on DVD?
Anyway, as a taster of that opera, here's Patricia Pétibon in the gorgeous "Air de fée" (fairy aria) from Cendrillon. We're in the world of Mendelssohn's Midsummer Night's Dream, but with a decidedly French accent:
And, as if whisked up by fairy magic, Naxos is releasing in June 2020 recording of another Massenet opera, Don César de Bazan, an opéra comique until now known, if at all, for its "Sevillana" for soprano. There is a decidedly Spanish feel to the music in this opera. You'd be forgiven for thinking we were in the world of Bizet's Carmen at the start; but soon it all lightens. In fact, both Don César and Bizet's Carmen were performed at Paris' Opéra Comique, Don César at the end of 1872, Carmen in March 1875, so the link is far from fanciful.
Let's sign off with the amazing Sumi Jo singing this "Sevillana" from Don César de Bazan, this recording taken from her album "Carnaval!: French Coloratura Arias". And do stick around for Sumi Jo's fabulous high-note ending!:
Amazon links for both the Davis Thaïs and the new Naxos are given below. The Chandos is released on Super Audio Compact Disc (SACD) for extra immediacy.
We've also included a Spotify link for Kate Lindsey's excellent Arianna disc on the Alpha label with Arcangelo and Jonathan Cohen  below.