Ecstasy and Abyss: Martin Fröst conducts (and plays) Mozart
Life-affirming, profound, entertaining - this release is all these things, and more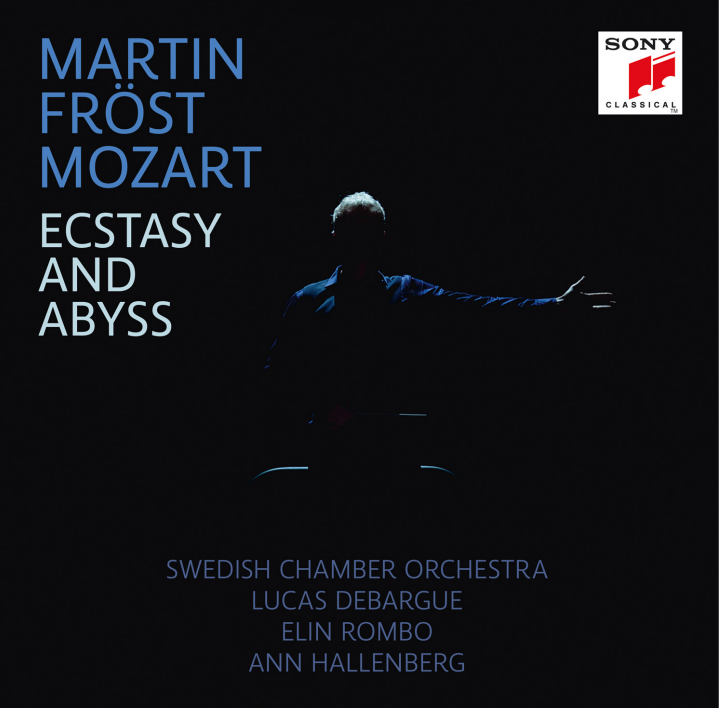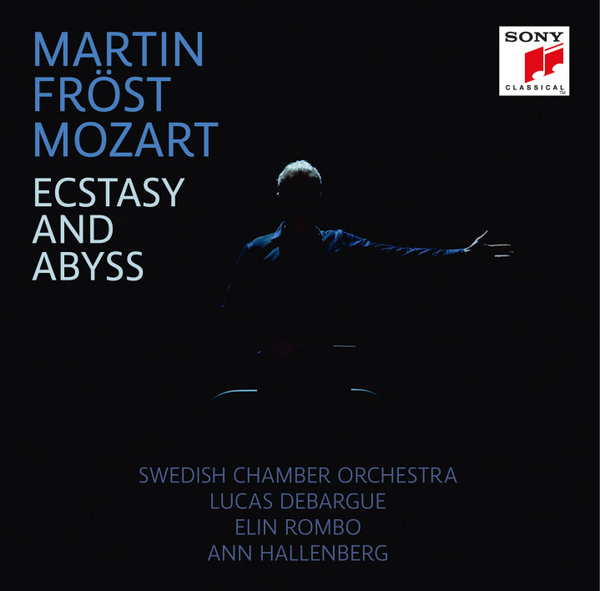 A brilliantly imagined programme in the hands of Martin Fröst: two concert programmes from Mozart's life, given in 1789 and 1791.
The first disc centres on a concert given by Mozart in a rather difficult period of his life. The place was Leipzig. Mozart's debts were ever-burgeoning; he had possibly had an extra-marital affair with soprano Josepha Duschek.
Here, we hear the last piece on the Leipzig programme first: Mozart's final symphony. Under substantial pressures, Mozart had decided to write a trio of symphonies - his daughter Theresa died during this time, adding to his run of bad luck.
The first movement of the so-called "Jupiter" Symphony (YouTube link) is immediately interesting in the contrasts Fröst and the Swedish CO find - the 'answer' to the strong initial statement is daringly given space, without losing the basic pulse. The development is busy, full of incident, and offered with a lovely sense of inevitability. Fröst's Andante cantabile is fluent, the interruptive orchestral 'accents' are stabs - quite a contrast to the old-school approaches of the likes of Karl Böhm and the Vienna Philarmonic.
Everything in Fröst's reading is freshly considered, which means the Menuetto is no mere interlude between the profundity of the slow movement and (here) the polyphonic majesty of the finale (YouTube link). Instead, Fröst moulds the music beautifully - and listen to the way he allows the opening cadence of the Trio to speak in utter beauty.
That finale itself is majestic and magnificent by Fröst and his Swedish players. The only performance I cna think of that matches its excitement is one by Klaus Tennstedt and the London Philharmonic at the Proms (I do believe it might have preceded an equally fine Beethoven Ninth, but was at one point available coupled with an Usher Hall Mahler Seventh on BBC Legends, now sadly unavailable). Fröst's excitement comes not from speed but rather from an involvement in the polyphonic exuberance of this music.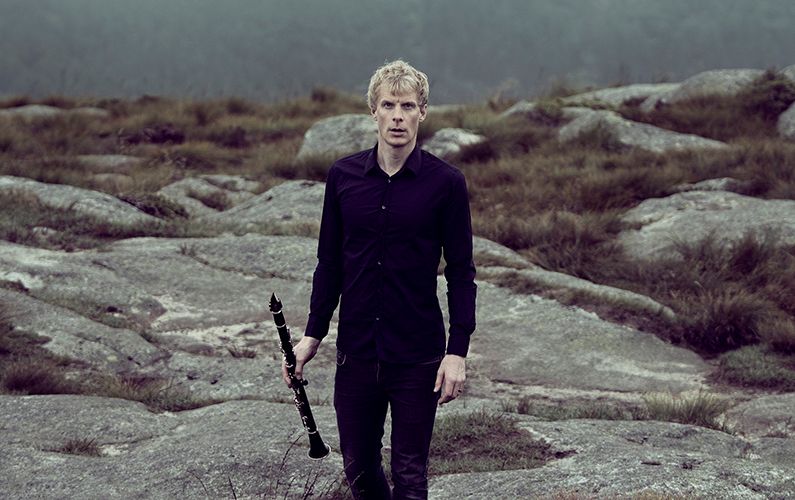 The aria that follows, Ch'io mi scordi di te?  ... Non temer, amato bene, K 505 is a little miracle. It takes its text from a revision of the opera Idomeneo (K 366), and is a hybrid between concert aria and piano concerto - the two soloists are highly intertwined. Pianist Lucas Debargue is no stranger to Classical Explorer (the music of Milosz Magin; a boxed set of Scarlatti Sonatas; a live performance of Beethoven's Second Piano Concerto - with Farrenc's Second Symphony in the second half; and a report on a live concert at London's Wigmore Hall); but soprano Elin Rombo is. She is allied to the opera in Stockholm, where roles include Violetta Traviata, Tytania (Britten A Midsummer Night's Dream) and Gilda Rigoletto.  Her voice is meltingly beautiful, and  the tiniest bit of vibrato she uses seems perfect for this Mozart.
Rombo has a beautiful voice that seems to support a wide repertoire. Here is a tender pefrormnce of Richard Strauss' song Morgen, with Ivetta Irkha as a most sensitive pianist but with both of them fighting against the obviously cavernous acoustic of Stockholm's Hedvig Eleonora church:
... and she can sing "Vivaldi" well, too. This, from Bajazet, "Sposa son disprezzata" (inverted commas for Vivaldi as the aria is actually an insert into Vivaldi's opera - the music is by Geminiano Giacomelli, 1692-1740).
And here, incidentlally, is the Idomeneo setting of the text, sung in this instance by Jerry Hadley (with Yvonne Kenny earlier in the video). Here, Mozart uses a solo violin as an obbligato instrument. This appears, contra- the YouTube heading, to be a performance from Glyndebourne in 1983.
The contrast to Mozart's Piano Concerto No. 25 is huge. Lovely to hear Debargue decorating the lines - and contributing his own, magnificently wide-ranging and unfailingly inventive  first movement cadenza that amounts almost to a paraphrase. The 25th concerto is in C-Major and is appropriately big-boned and even ceremonial, and this perforance honours every aspect of that. And how the timpani make their point on the orchestra's closing entrance. This is  one of the finest performances of this movement out there - fresh, and authoritative. That thread continues in the second movement, profound, unpredictable; and interesting that Debargue leaves some of Mozart's lines bare (many pianists decorate them, but left unadorned they sound remarkably modern).  The finale positively bursts with life; and some nice teasing returns to the main theme from Debargue, too, one of the most imaginative pianists in front of the public today. Incidentally, listen to how Fröst balances the very final bars of this performance - a fascinating darkening, determined, emphatic.
---
The second disc centres around a final trip to Prague in August 1791, where Mozart's great (and under-appreciated) opera La clemenza di Tito was premiered and where the composer conceived his great Clarinet Concerto. We begin, though, with the "Prague" Symphony (D-Major, K 504), hard-stick timpani underpinning the introduction, while Fröst beings great suavité to the first movement's second subject.
The Andante is, like the Andante cantabile of the "Jupiter" and the Andante of K 503, supremely well judged, the tempo perfect, the lightness and clarity of texture an absolute joy. There is a lightness to the finale, also, but here there is also a lot of fire; plus, wind seem to piont repeatedly to the world of Figaro (on this basis, an opera Fröst would conduct very well indeed). This movement feels Presto (as opposed to allegro molto or the suchlike) and is full of momentum.
Next, "Parto, ma tu, ben mio" is one of the great Mozart arias. It is from La clemenza di Tito this time, and is sung bythe great mezzo Ann Hallenberg; the obbligato instrment this time is a B flat basset clarinet, and who else but Martin Fröst to play that part? Fröst's molten legato is nothing short of magnificent; and his clarinet is indeed a second 'voice' in this aria.
To close, Martin Fröst's third recording of the Mozart Clarinet Concerto, K 622, here on basset clarinet. He has been recording the piece at exact decade intervals. As he puts it,
Every performance of a work is its own statement, contains its own truth…. This release marks exactly 20 years, almost a generation, since my first recording of the work, and exactly 10 years since my second. The world has changed immeasurably in that time. I have changed, both as an artist and as a person. And we change as listeners.
He also makes a valid point about music being an "act of time" - a bit like there is no definitive painting The Scream by Edvard Munch ("it exists as a plural"), there is no definitive Mozart Clarinet Concerto. Both of his previous recordings were for BIS, teh first with the Amsterdam Sinfonietta and Peter Oundjian (released 2003 and coupled with Mozart's Clarinet Quintet) and the second with the Deutsche Kammerphilharmonie Bremen (released 2013). There is quite a weight of experience behind this performance, then (directed by Fröst himself) - and the result is serene profundity. There are some marvelously quasi-improvised flourishes from Fröst in the first movement, while the Adagio is an oasis of tranquility holding, at one point, thie wispiest of pianissimos (available here in film format); the finale scampers brilliantly, a rondo that holds infinite depth below its scintillating surface.
This is a link to a complete live performance of the Concerto by these forces made around the time of recording.
Life-affirming, profound, entertaining - this release is all these things, and more.